Octavia Anyae – Miss Monster and Much More
Octavia Anyae is a fierce queen who's been captivating audiences in the tri-state area for nearly 20 years. She's known for kicks and splits and rousing entertainment. She is proud of her title as Miss Monster since 2019 and plans to compete and pick up even more titles on her journey.
Get Out Magazine caught up with this busy entertainer and asked her some questions regarding her career and future plans …..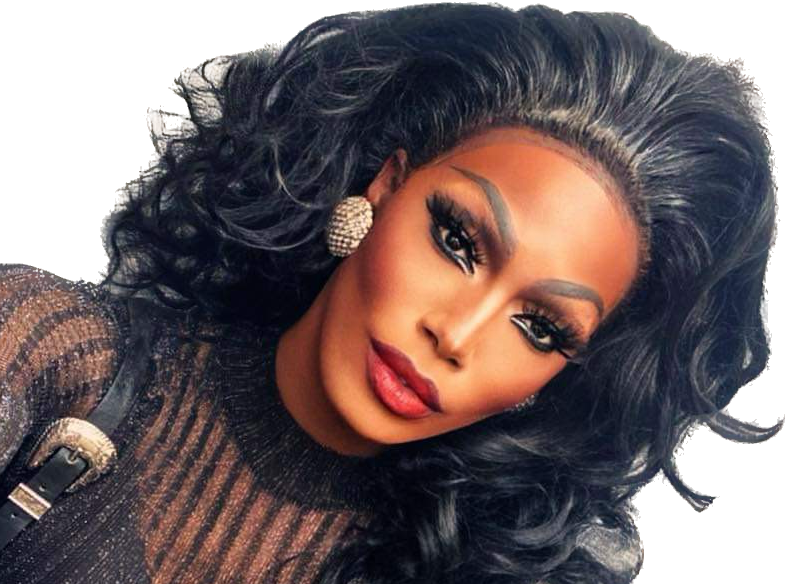 Hello, Octavia. What inspired you to begin doing drag?
When I was younger, I went to a performing arts school where I trained in dance. One day, a student came in with his hair and makeup done, and it sparked my interest. This person (Aaliyah Kiara Du'Mure) would later on become my drag mother. As time progressed, I took what I learned in school and used it to my advantage on stage.
Do you have a favorite drag influence?
Drags comes in many shapes, forms and categories . Although I'm not normally one who likes to be put in one box. I would say I like to think of myself as a more polished "beauty queen." But I can break out and do other looks as well, if need be.
Is there anything or anyone that influences the way you do drag?
Greatness does not come to those who wait for it, but to those who actively seek it! Drag is not only a hobby, it can also be a full-time job. Showing up to work on time and being courteous to the patrons at the venues and to my coworkers and staff are what separate me from many. Most important is being professional and humble on and offstage, because the people you see on your way up are the same people you will see on the way down! Striving to be the best me so I can leave a great legacy behind.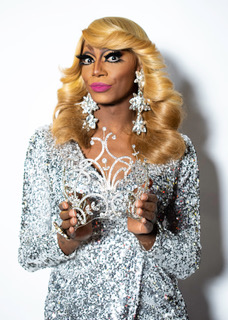 What do you enjoy most about entertaining in drag?
After doing drag for almost 20 years, I still get butterflies before I am about to perform. I love being in front of an audience, entertaining and helping them to forget whatever they may be dealing with. Their reactions are priceless and encourage me to go beyond 100% onstage.
Are you involved in any future projects that you're excited about?
Well, since you asked, here is the big announcement…I plan on running for the Miss Paradise pageant in February 2024 . It's one of the few NJ titles that I haven't obtained, and my goal is to achieve that before my drag career ends and I move on to bigger and better things.
What are the venues that you perform at?
The Ritz
The Monster
Feathers
Mandala
Paradise
Six26
And wherever else they book me!
How excited are you to be Miss Monster? What do you plan on using that platform for?
Well, I have always wanted a bar title in New York City and that dream came true in December, 2019. FYI, I'm still the current reigning! I am so thrilled to be a representative for such a legendary Greenwich Village establishment.
The New York drag scene can be very cliquish. With that being said, I know what it's like to be on the outside looking in. When I had my show there, if a queen came in and wanted to perform, there was always space to showcase their talent. I wish more entertainers did the same.
My last name ANYAE stands for: Advancing, New, Youth And Evolving. In closing, it's time for me to pass the torch and crown the next Miss Monster, so stay tuned because pageant information will be dropping soon.