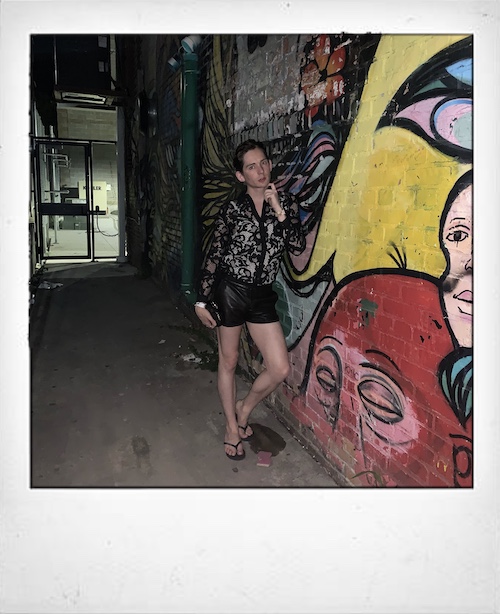 Last week I was in Iowa for my friend Jacob's wedding.

I met Jacob my freshman year while attending Coe College. Jacob went to the University of Iowa, a 30-minute drive away, and was working at the Abercrombie & Fitch in Coral Ridge Mall when I started in the fall of 2008.

(The store is now gone, as is the one in Jordan Creek that I worked at through my high school years. Everything changes.)

We weren't quick friends, I imagine, because he was in the closet. I told everyone, "If he says he's straight, then he's straight—and there's nothing more to be said about it." Of course, I suspected (as they did) that there was much more to be said about it, but knew that he would say it when he saw fit.

And he did, a few years later, after I'd left Abercrombie & Fitch to be a manager at a Joann Fabrics (which has since moved to a bigger location down the street. Everything changes). When my fiancé left me in 2011, Jacob was there for me, always there to listen, always there to make sure I didn't drink too much ("too much," I'll admit, is open to interpretation). We'd go out to Studio 13, the gay bar in Iowa City (a younger crowd than Cedar Rapids Basix, now called "Belle's Basix" after drag queen Pretty Belle bought it. Everything changes).

Iowa brought back all kinds of nostalgia, stories that I couldn't possibly fit into 500 words here. I'll focus on Jacob's after-party.

After we watched him tie the knot, after eating delicious food and drinking delicious drinks, after dancing away, my boyfriend James and I made our way back to our hotel to change. I kept on the black lace Diane Von Furstenberg shirt I'd bought for the occasion, pairing it with leather shorts and flip flops instead of the matching lace pants and leather shoes. (Short-shorts and flip-flops were my go-to in college. Not everything changes.)

It was the alleyway next to the bar that brought me back. The wall had a mural on brick, faces and flowers—had it always had that, I wondered, or was this too something new? I couldn't remember; I'd never paid enough attention to the wall. I didn't spend so many evenings in that alleyway to gaze at street art. I did so to get away and think.

After drinking too many drinks and talking to too many people, I'd end up here to have a cigarette and think. I guess I thought myself deep, smoking and thinking in my private little alcove. Often, whether from chemical imbalance or just too much vodka, I'd go there to cry.

I remember once, upon finding out that said ex fiancé had slept with one of my best friends, I ran out of the bar and sobbed in the alleyway. Said best friend followed me out: He never did give me an explanation, just kissed me and took me back to his apartment.

I stood in the alleyway thinking of all my nights there, all the things I thought there, all the boys I cried over. Maybe everything does change. I certainly have. Visiting home was a good reminder of this: where I came from, but more importantly, how far I've come.