Whether she was in drag or out of drag, Nedra Belle scorched the stage when she performed on The Voice. She may have left reality show competition in her past, but her time on center stage is just heating up. She hits the stage at Paradise in Asbury Park on Friday, April 27th bringing her own distinct brand of sass and vocals to the Paradise stage. I caught up with Ms. Belle herself to talk about her experience on "The Voice", her thoughts on fellow reality contestant Ada Vox, and her thoughts on drag in today's world.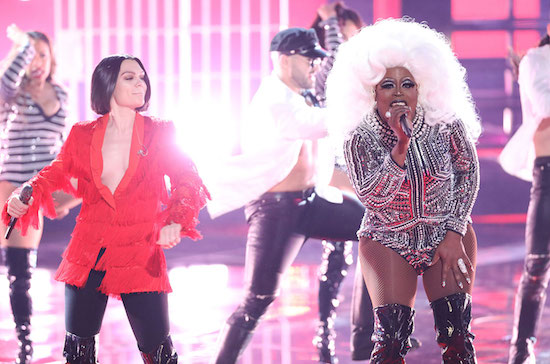 For those that have never seen Nedra Belle on stage, how would you describe your performance style and "drag" as a whole?
Nedra is a quick witted God loving woman, who always seems to find trouble. She loves everything from pop to gospel to soul and she loves busting out a power ballad in the middle of the set to show off her vocal abilities.
Your heading to Asbury Park to perform at Paradise! Is this your first time performing in Asbury Park? What are you going to be bringing the Asbury Park children?
Yes! This is my first time performing in Asbury Park and I hear it's pretty lit, so I'm looking forward to it. Listen the children better be ready for a night of stunts and shows… Haha. I hope there are some singers in the audience because we will be doing some singing together!
You are known to perform some a vast array of numbers on stage, from live vocals to high energy lip syncs. How do you decide on your numbers and craft your performance style?
Each night is different. Sometimes you get to the gig and survey the crowd and change your whole set because you feel the energy of the people. Most nights I put my songs on shuffle and see what gets me in a feel good mood that day. I do songs that I love mainly because if I feel good and gorgeous and I'm having fun with that number the audience sees that and they in turn have fun with that number.
How did Nedra Belle get her start in the extremely competitive New York City drag scene?
I actually started my drag career in Des Moines, Iowa six years ago. Then when I moved to New York three years ago, I took a year off. I wanted to know what it was like to grow a beard to be a real boy. In that year I introduced myself as Nedra and I was still active on my drag page. Then people started asking when Nedra was going to start doing drag in New York. Many had offered to book me once I got my drag to the city but it wasn't until John Forslund the owner of the West End Lounge and Peter Dunn talked me into doing a show at the West End. From there, I started getting to know other queens and they started noticing me And the rest is history.
It's so hard to stand out in New York City and in drag; how have you carved out your own niche?
The key to standing out is to show yourself as friendly and really learn your strong points. I'm not a dancer, but I can kill a power ballad lip syncing. Find things to connect with or relate to with your audience. New York City is amazing in the fact that you can choose what kind of queen you want to be, you can be a look queen, a scene queen, a comedy queen, a dancing queen, etc. I am blessed in the fact that I am funny, I can perform well, I can sing live, and I work well on a mic. So it's just such a natural feeling for me.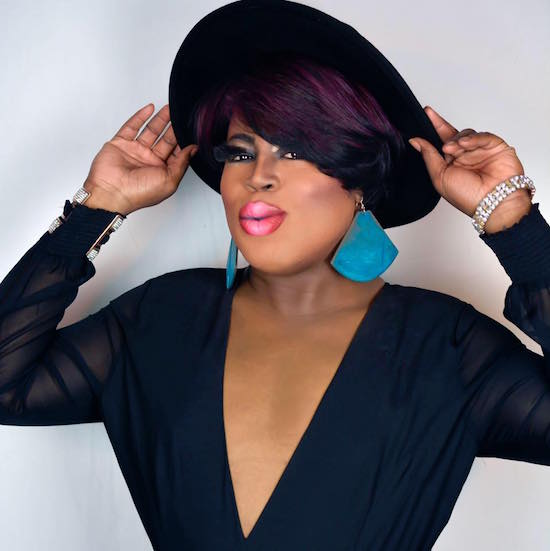 After your outstanding run on "The Voice" you are essentially a trailblazer in the LGBT community. What are your best memories of that experience? Did you know that you were changing the game during the entire experience?
I'll tell you I've heard people use the world "trailblazer" and say "you are a part of LGBT history" and at first that was a struggle for me. I've always wanted to be apart of something greater, but this was major and totally unexpected for me. The best memory from that experience was the moments when I had to stop and realize that this was a reality and no one was ever going to be able up take that from me. I was a part of change and opening the door for other live sing drag queens. Throughout my time in the show, I had no idea this would be a reality, especially being that I got eliminated right before the live shows. So when The Voice called me and presented the idea I still thought it would never happen, but it did right before my very eyes. It really is a humbling experience.
Who do you think should be the next queen to hit the stage of "The Voice" or "Idol". First you and now Ada Vox; looks like a movement has begun!
First off, Ada's voice is sickening! I think the next queen to hit the stage should be somebody who is confident in their gift, in their talent, and confident in who they are. There is backlash, everybody doesn't agree, people will say terrible things, but if you stay focused on the music and on the fact that you opening the doors for other young boys and girls…. It really is so worth it.
What is left that you want to achieve as Nedra Belle ? Any aspirations to be on RuPaul's Drag Race perhaps?
I really don't know. I never imagined Nedra getting this much attention! I honestly was very excited about The Voice so I could be booked and travel more as a boy! (laughs). But now, that this is my reality. I really want to start working on a show where I start the show in drag or as a boy and by the end I have transformed into my other half. As far a Drag Race I've always said I would never and had no desire, but I'll just say I won't limit myself.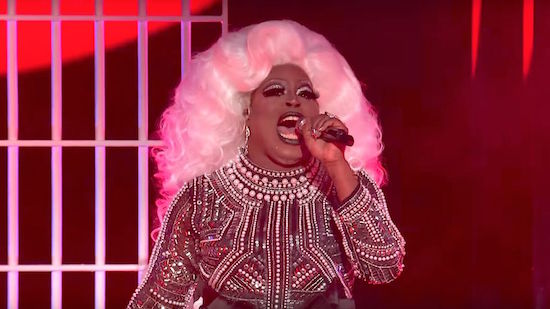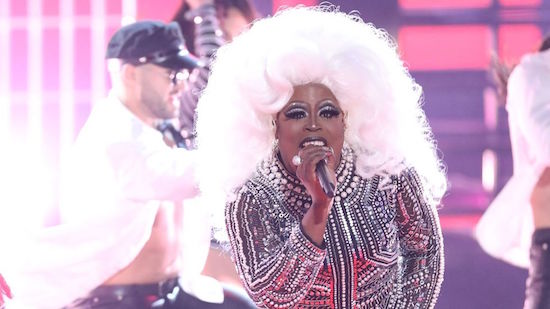 Speaking of Drag Race several in NYC girls have won. How do you think the show as a whole has been for the drag community?
I think it's a double edged sword. For one it's opened up the world to the life is drag in showing that we are some kind of mental freaks, but that this is an art and for some a way of living and surviving.
The gay community has had a very trying 2018. What do you think are the biggest issues facing our community and what do you see as your part in helping to address them?
I think the biggest issue in the community right now is the internal fight. We are fighting against each other when there is a whole world fighting against us. My part is to address issues with compassion and take time to explain how I feel rather then immediately blast someone who is supposed to be my gay brother or sister in the internet.
What does "pride" mean to you?
Pride to me means being unapologetic about who I am, who I love, and the journey I took to get there!