Musical Theater's Newest Madam – The Story of Heidi Fleiss is Turned into a Musical
Before OnlyFans and dating apps, there were Madams, and in early 90's Hollywood, Heidi Fleiss was the gold standard. She and her girls attended all the hottest celebrity parties, drove the most expensive cars and dated the richest and most powerful men in the world. "She brilliantly redefined and revolutionized the sex industry," explains Will Nunziata. "She was a girl with a dream who was vilified for being strong, opinionated, and business-savvy."
Nunziata and Billy Recce are co-creators of the new musical Little Black Book. Through 11 pop-rock songs, the sharp-tongued, raucous, and ultimately moving 90-minute ride examines a woman who was stripped of everything she worked for by a ruthless tabloid press and an unforgiving society.
Stepping into the shoes of Heidi on the concept album, which is out now, are some of the top leading ladies of Broadway, including Tony winner Alice Ripley, Tony nominee Orfeh, In the Heights and Hamilton star Mandy Gonzalez, and American Idol alum Diana DeGarmo. Tony nominee Lillias White appears as Heidi's mentor, Madam Alex. We looked in our little black book, then contacted the show's (and album's) creators for an insightful chat.
INTERVIEW >>>
How did you prepare to take on a musical about Heidi Fleiss?
Billy Recce: We poured over every piece of writing in the public record on Heidi.
Were you familiar with the story?
Billy Recce: While I wasn't around during the arrest and trial, I was familiar with the Heidi Fleiss mythos. My work is about three dimensionalizing public figures that the tabloids have two dimensionalized. That always begins with me reading through every newspaper clipping and watching every interview I can find and then building from there.
What was your goal with telling her story?
Will Nunziata: We wanted to go beyond the tabloids and the TV specials. We felt a responsibility to tell this story from the standpoint of Heidi as a phoenix rising. We focused on the survivor who had the courage, savvy, heart, and empathy to keep moving forward, forgive, and stand center stage unapologetically.
What were you most surprised to learn about Heidi?
Billy Recce: Heidi has a deep moral compass that was consistently ignored by the press. Not only has Heidi prided herself on never spilling the names of the men in her little black book, but she also truly did look out for her girls. Yes, she loved a party, but the most important thing to her was the protection and discretion of her clients and her employees. That's pretty commendable.
Is there a reason that the album features different artists in the role of Heidi?
Will Nunziata: Each of the songs is sung from the point of view of Heidi at different moments in her life, tapping into the different shades of Heidi. It only made sense to bring together an eclectic group of women just as fierce and unapologetic as Heidi was in highlighting these moments of her legendary life.
Mandy Gonzalez from In the Heights and Hamilton sings the title track. Why was she perfect for that number?
Will Nunziata: The first song in any musical sets the tone for the audience and for the concept album, there was only one voice we wanted: Mandy Gonzalez. We are so glad she said "Yes".
"Cage Song," sung by Broadway icon Alice Ripley, is a real standout number.
Billy Recce: "Cage Song" has multiple meanings in the context of Heidi's story. It references the time she spent in prison; her current life, caring for birds who spend their lives in a cage; and of course, the cage that society has boxed Heidi into for the last 25 years. It is a plea for someone to listen to her story and a reconciliation Heidi makes with herself to move on and restart her life.
Will the stage version feature multiple Heidis?
Billy Recce: One thing we love about this show is it will give an incredible actress a real tour-de-force vehicle to take on for a non-stop, raucous, thrilling 90-minute ride.
Will Nunziata: Not since Mama Rose is there a role for a leading lady with as much of an emotional, musical, and spiritual arc.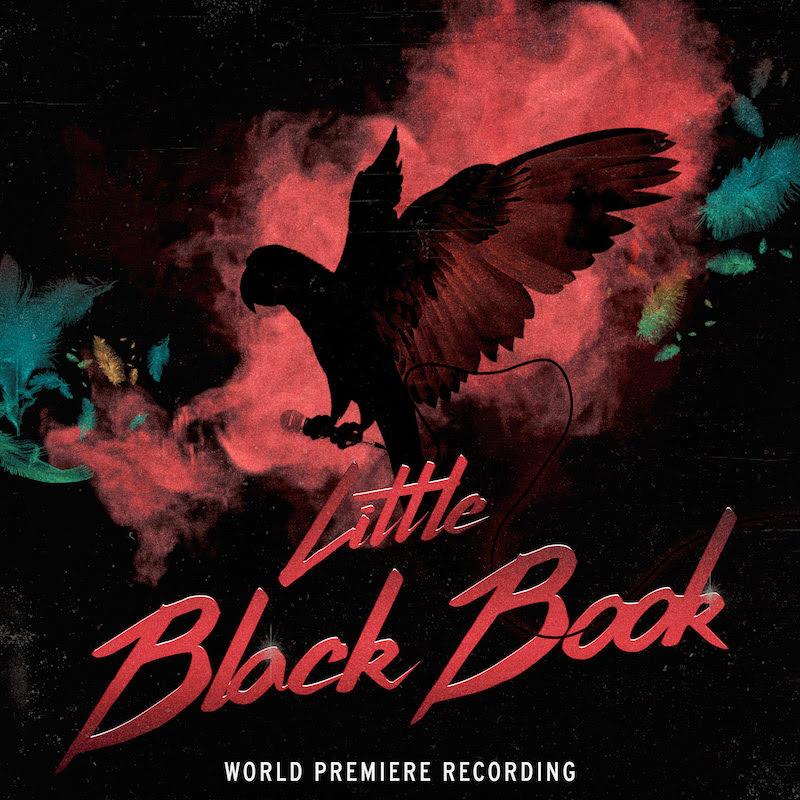 Any one of these ladies would be an amazing Heidi.
Billy Recce: It was an incredible experience to work with them all. We recorded this entire album–14 singers and over a dozen musicians–completely remotely, so it is amazing to walk away with a product that not only feels cohesive in its storytelling, but feels like everyone was in the same room. We're so honored they all wanted to be part of telling Heidi's story.
LITTLE BLACK BOOK is available wherever digital music is sold and on BroadwayRecords.com.