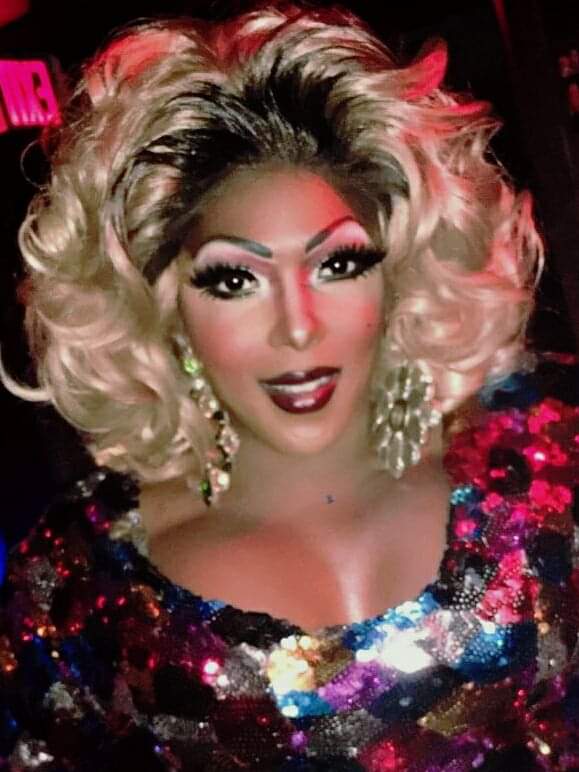 Morgan Royel is a bubbly and beautiful staple at the popular drag restaurant and club Lips in New York City, where she hosts her own show each Sunday night. Confident and comfortable in her own skin, she celebrates her transgender identity and her role in the world of entertainment.
Royel was funny and candid and full of effervescence. She's a woman who enjoys her life and loves her job. We had an intimate conversation regarding drag, being transgender and happiness.
Let's start by finding out where and when people can see you.
I work at Lips on Thursday, Friday and Sunday. I have my own show on Sunday night.
Tell me about your Sunday night show.
It's called "Superstar Sunday." It's a celebrity look-alike: for example, Mary J. Blige, Lady Gaga, Nicki Minaj, Miley Cyrus and people like that.
The girls do it, not the audience?
The girls do it. We do the celebrity look-alikes. The show is at 9 p.m..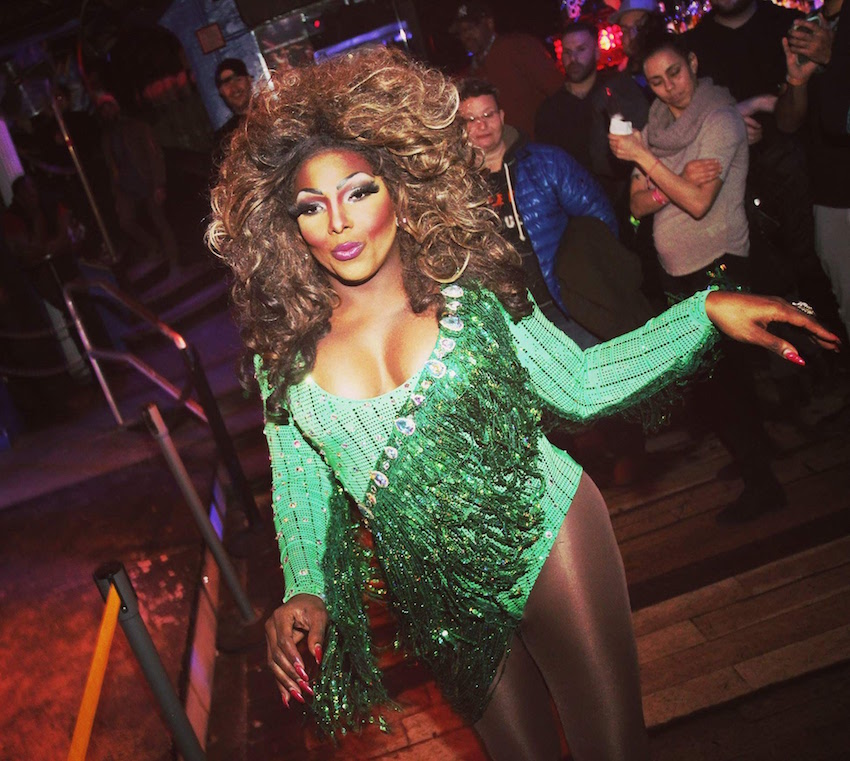 Aside from Lips you also work at…?
Yes, I work at the Ritz on Thursday nights at the "Do the Right Thing" hip-hop party. It's a wonderful party. I love my party. That starts at 11 p.m.
What made you do drag in the first place?
You're taking me back. I started when I was 17. I started doing shows through ballroom stuff. From there I started transitioning into doing shows, and when I started doing shows I loved that even more.
What do you enjoy most about doing drag?
What I love best about doing drag is making people feel good. I love that I can go in and be able to have people just enjoy the moment and have a good time and block all the stress. When they come to a drag queen zone, all the stress just leaves, and they can enjoy the moment. I like to put a smile on people's faces.
Do you have a favorite queen that has influenced you?
I love them all. They all inspire me. Everybody gave me a little piece.
If you could choose any question in the world for me to ask you, what would that be?
I would want you to ask me if I could have children, who would be my celebrity daddy?
OK, who would be the father of your child?
Shemar Moore. Because he's so fine. Me and him would make some beautiful children.
Why haven't you tried out for "Drag Race"?
I'm a little different. I transitioned; I'm a transgender woman during the day.
There were a bunch of transgender contestants on "Drag Race."
They transitioned on the show or after. Basically they want you to be a boy. You have to do the interview as a boy. Then do drag, whatever. The majority of girls that transitioned did it after the show. So my thing really is, I support the girls, I love what RuPaul is doing, but it really never was my first goal.
So you make your living totally by doing drag?
It's a blessing. For me, a lot of people said that I couldn't do drag as my career. It's nothing but hard work and determination.
Do you have any advice for a young drag queen who might be starting out?
When they get into the business I feel that they need—strongly they need—to be focused. They really need to do this, and they really need to study their craft. There are a lot of queens that get into the business just for show and to play, then in six months they want to retire. They've got to be focused and really study their craft. Then they can be able to make a difference.
What's your most embarrassing experience as a queen?
I have a bubbly personality, so if somebody wants to embarrass me I would say, "No babe, I'm going to embarrass you first." One thing my mother told me was "never let the girls see you sweat."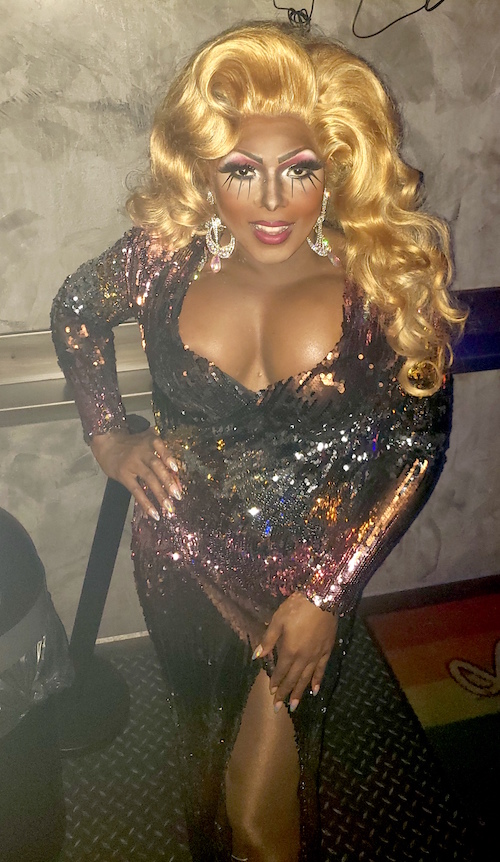 Can we talk about the fact that you're transgender by day and do drag by night?
Please do. That's one of my biggest platforms. I would like people to be comfortable with and to understand that in drag, everybody is just an entertainer. Drag is just entertainment. Everybody has their own personal life during the day. I am a full transgender woman who is loving, loving my life. But I love what I do. I've been trying to get out there so people could hear me more and get to know me personally. You know, the nightlife is so big, and I want people to get to understand and see my point of view. Some people think that [being a] drag queen is about being a diva, but we all have our own lives and our life stories too.
I love your story. Is it an actual decision to transition?
To me, I feel it's something that is always lingering in the back of your mind. The older you get or whatever you decide, it is a decision. Because you have to decide if you're going to take that thing that's lingering in your mind and be comfortable with it. I don't care about what anyone else in the world thinks except being happy and letting the inner you just come out. It's a big decision. Drag has helped me tremendously by making it comfortable to talk about. Actually, drag paid for it. Drag actually allowed me to live as a transgender. I am definitely comfortable talking about it, so people can understand that I do have a life privately. In New York City there are different and unique types of drag entertainment.
Do you even still consider yourself a drag queen?
I still would because of the type of business that I'm in. At the end of the day I am still in the ballpark of what we do. I do shows. When I am at work I am just like the next girl. I don't try to separate myself too much with it when I'm at work. When people ask me I just say I'm a drag queen entertainer. I don't try to separate myself, because I have the wig and the lashes and I get down with the rest of them. I say, "Listen, we got titties—you put yours on and I just paid for mine, bitch."