New York nightlife has recently welcomed a new manager to the iconic village bar, The Monster. Embracing new and exciting events and celebrating new sound and lights, The Monster continues to remain one of the most popular places to visit in New York.
Get Out! shared questions and answers with the new general manager, Julius, regarding some exciting changes as well as some familiar happenings. Truly a venue for all types of entertainment tastes, the drinks flow freely and the bar continues to flourish.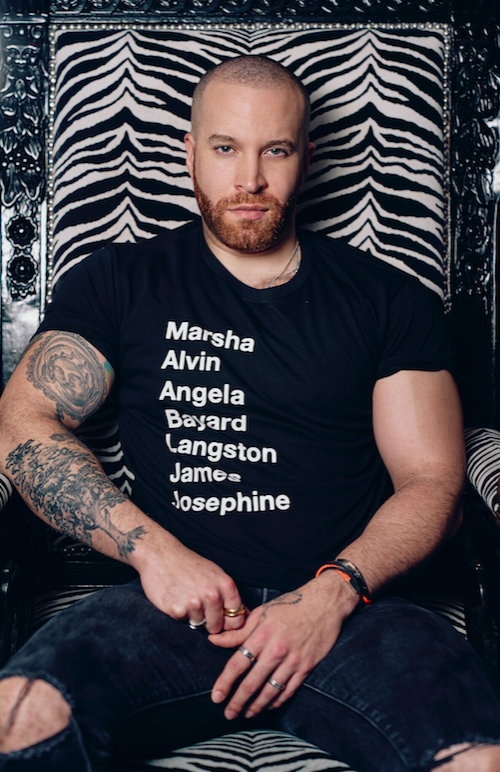 What is new and exciting at The Monster?
Well, there's been a few exciting things that have changed since I've started as general manager. We've completely revamped our lighting, visual and sound system for our downstairs nightclub and also have made updates to cater to our entertainers as well.
We've also been making steps to go "green." That means no plastic straws and switching over to an LED lighting system for the entire space.
We have also added a new jukebox video system, where patrons can request songs and videos through an app during our happy hours. Also, we have taken steps to strategically change our marketing and advertising. I believe that there is a stigma in the advertising of gay establishments in NYC, and I hope that others follow our lead in being more diverse to our community.
What remains as a staple at The Monster?
First and foremost, The Monster being a safe space for our community. When I took this position, one of the things I believed was important was to take a look at our history and what made The Monster GREAT. You had people from all walks of life come into this establishment, not only to share a drink, but to share common ground on issues. Even at the time when other gay establishments on Christopher Street weren't allowing transgender or people of color in, we were! Secondly, our favorable staff. When you visit our place, you are greeted with welcoming and charming gentleman who just want to see you have a good time. From the conversation, to ordering drinks, it is definitely an experience unique to NYC. Lastly but not in the least, contributing back to our community by supporting LGBTQ organizations and small business owners. We believe that this is crucial in keeping our community unified and helping with the bigger picture of civil rights for LGBTQ individuals.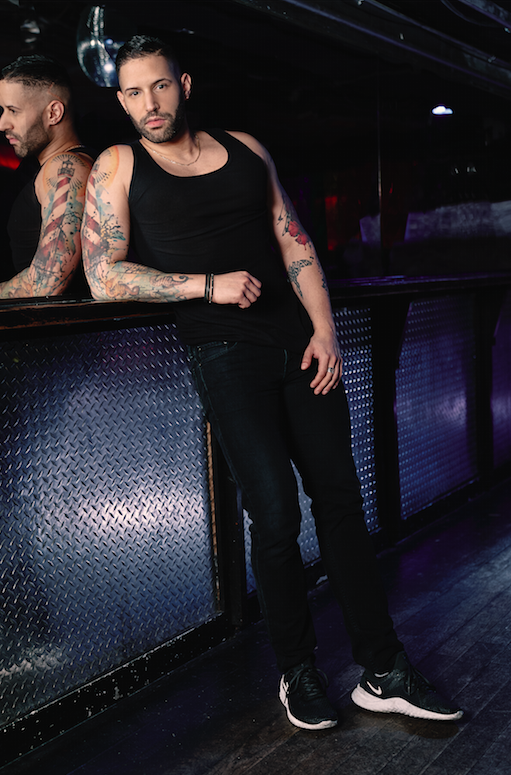 With WorldPride approaching quickly, what is The Monster planning?
I wish I could give much more information on this now, but I can say that we are in negotiation with different corporate sponsors to bring in popular music artists to our venue, as well as host a diverse number of LGBTQ guests from different countries. This also includes a Pride Kick-Off party we are planning at the beginning of Pride week.
Is there anything up and coming in March and April that we should be aware of?
We have a great lineup of new nightly events happening throughout the week. One includes Fiesta Latina By Diogo Ambrosio on Mondays with reggaeton, salsa, merengue and more. Another is Wasted Wednesdays with shows and games by Holly Dae, including two-for-one on Absolut vodka and other cocktails until 4 a.m. There's also our Green Lips dance party on Fridays, inspired by the "Green Lips" Discotheque that was part of the original Monster in Cherry Grove. This has New York's best DJs rotating every week and is hosted by Octavia Anyae. Last but not least is the Off With Her Head Drag Competition hosted by Zarria Van Wales. This is where we ask queens to give their best on stage for a chance to win a $100 cash prize. This is also a stepping stone to win the $1,000 cash prize in December. This last one is quite important to us, because we believe there is so much new talent of drag here in NYC that deserves a stage and support from our community.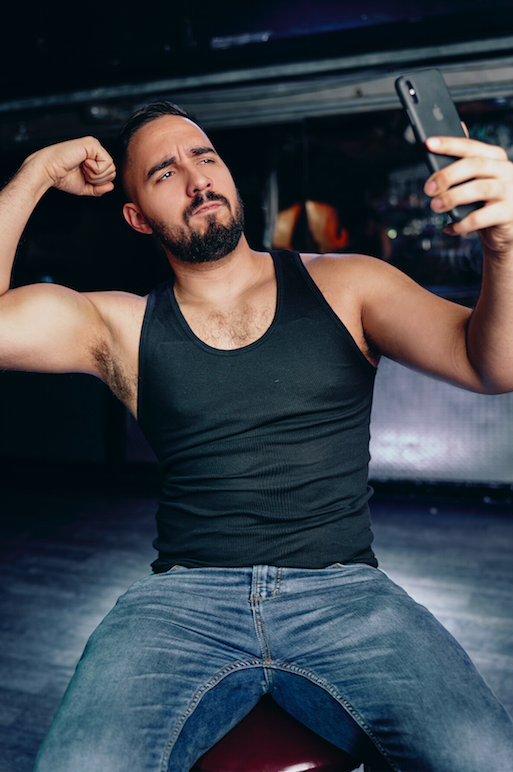 What was it like taking over as manager for one of the greatest bars in New York?
In the beginning, it really didn't hit me. I guess because I've already been a part of this family, I didn't really gauge what position I was put it in until a friend from the outside put it in perspective for me. "You're managing one of the most legendary places in New York!" he said. That is when the anxiety kicked in. However, I am very grateful for my Monster family for making the transition much easier. When these changes were happening, we were all looking for someone to lead, but we didn't want someone else coming in from the outside and shake things up. We were all still pretty fragile with what was going on. I feel honored that my family chose me to lead.
Tell us a little about yourself.
I'm originally from New Orleans, LA, and moved to New York from Chicago about five years ago with a dream of furthering my fashion label. I got a bartending job at The Monster to make extra money to help with my living expenses here in NYC. Needless to say, my love for the nightlife took over a bit, even though I still work on fashion from time to time. I am still able to use my creative talents at The Monster with marketing, event planning and the overall look and branding of the establishment. It provides me a different purpose that has proven to be just as fulfilling as fashion has been in my life.
What do you feel sets The Monster apart from all of the other NYC bars?
The Monster is definitely a place where you have a plethora of entertainment under one roof. You also have people from different backgrounds, races and ages who come here looking for a good time. Between the nightclub downstairs to dance your heart out, and the piano lounge upstairs to either sing or have great conversation, we are sure that you will be escaping the stress of your life in New York. Also, it's a place where any person can just be comfortable being themselves.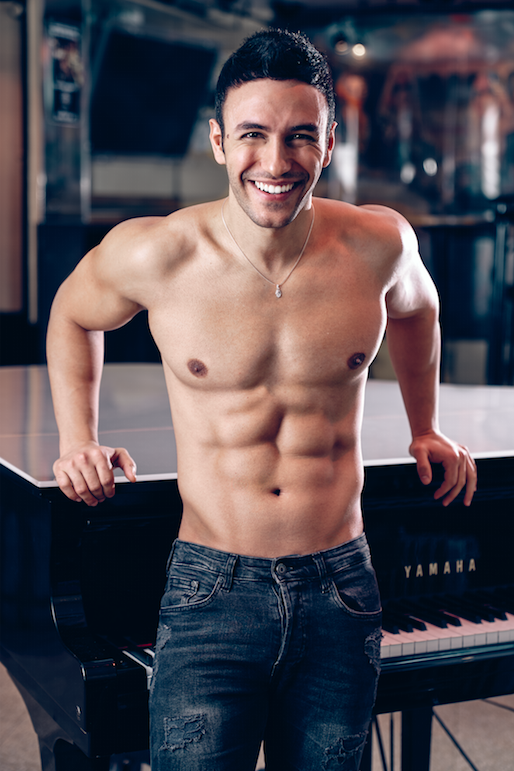 No matter how fabulous or even how weird you think you may be, you can definitely express it here. For example, sometimes there is a guy that comes in for happy hour. He will order a drink and will literally start putting on his makeup to get in drag. Patrons would always be amazed, and of course entertained. I feel honored that someone would feel so comfortable doing that in this space.
What is your favorite Monster event?
It is definitely a tie between two. The first is when Lady Bunny is here on Sundays spinning for our Disco Tea Dance. She always brings an energy to the room that is unprecedented. Plus, she is just an amazing (and hilarious) soul to have around. The second is our Spunk Saturdays by Luis Gomes. You get the best of both worlds with the boys of Spunk and a dance party with rotating DJs every week. Plus, you have Holly Dae in that mix as well… it's just amazing!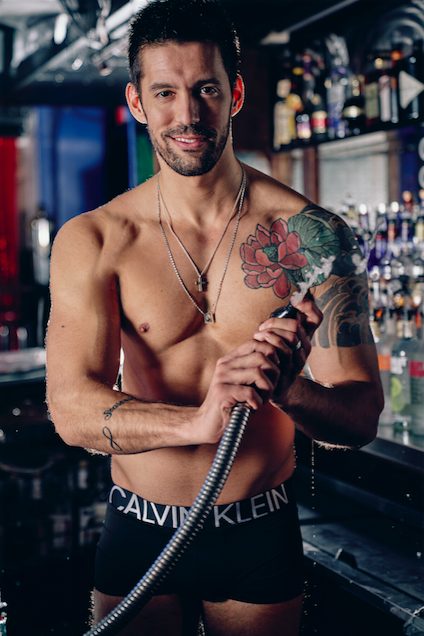 What are the hours and days that The Monster is open?
The Monster is open Monday through Friday from 4 p.m. to 4 a.m. and on Saturday and Sunday from 2 p.m. to 4 a.m. Also, still open during holidays, hurricanes and snowstorms.
Anything else you would like to add or tell the patrons of The Monster?
On behalf of The Monster, I would like to thank our patrons for being not only loyal but patient with the changes that have been made. I personally would like to thank them for the words of encouragement and the many hands that were extended, even when I didn't ask. I also would like to ask and encourage our LGBTQ community here in New York to stand as a united front. This year we will be celebrating our 50th anniversary of when Pride began. Now more than ever, I believe that it's important that we tackle these problems of inclusion and create better safe spaces for our people. The Monster and I are willing to take the lead on these issues and would hope other LGBTQ establishments will join and/or follow suit.