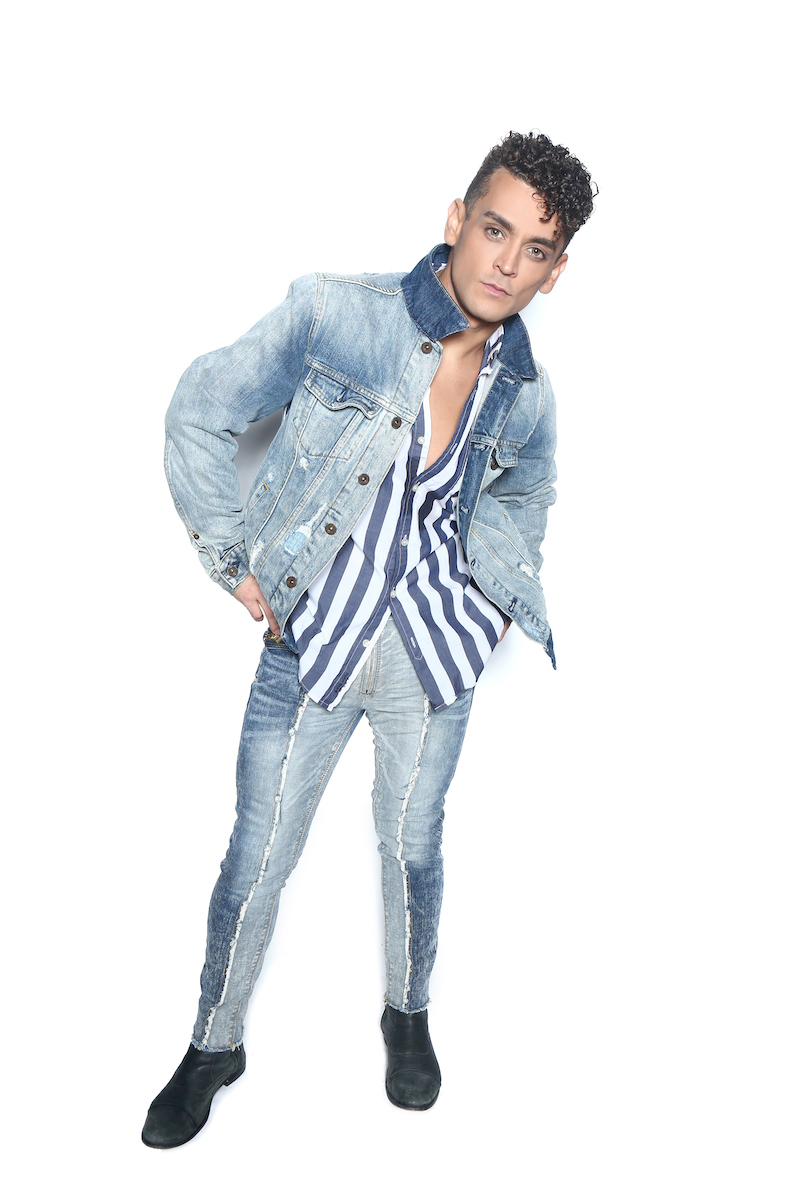 The vibrant and talented Michael Longoria has just released a new cover album of movie soundtrack songs. The Broadway star is best recognized for his role as Frankie Valli in the award-winning show, Jersey Boys. He is also known for his concert work as part of The Midtown Men.
Raised in LA, Longoria attended Los Angeles County High School for the Arts and has been singing for as long as he can remember.
His Broadway debut came in the form of the award-winning musical, Hairspray. Aside from Jersey Boys' Frankie Valli, he has portrayed roles including Peter Pan, Chino in West Side Story, Mark in A Chorus Line and Freddie, a role he created in the heartfelt, off-Broadway play, The View Upstairs.
Aside from his album, Longoria will be doing a concert benefiting Opening Act, an organization that seeks to level the playing field for students by specifically partnering with NYC schools that have lower-than-average graduation rates (as few as 33% of students graduating in four years) and an evident lack of theater programming. For 20 years Opening Act has given high school students opportunities to develop leadership community and commitment through its innovative, high-quality, free, after-school theater program.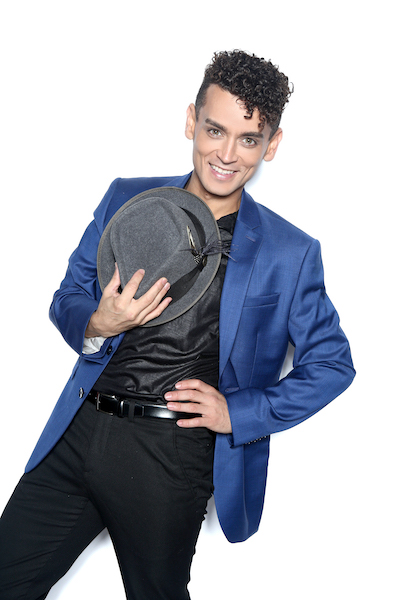 Guest starring at the event will be Tony Award nominee Charl Brown (Motown: The Musical), Olivier Award winner Lesli Margherita (Matilda the Musical), Daniel Reichard (Jersey Boys), Jaime Cepero (Smash) and Mario Cantone.
The concert will take place at The Green Room 42 on Tuesday, December 17, 2019, at 9:30 p.m.
I spoke to Longoria regarding his new record as well as some upcoming events. He's funny, excited and decadently animated…and super romantically sensitive!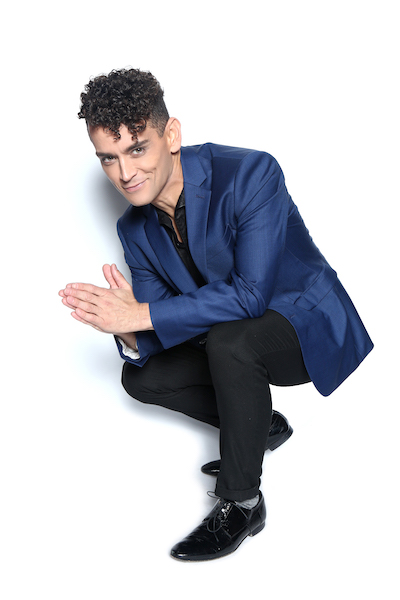 How have you been since we last spoke?
I'm good, really good. I'm gearing up for the holidays and releasing this awesome album. It was a wonderful October, and I'm kind of getting in the spirit to get those layers on.
You've been busy. You've got some really cool things going on.
Yes, I just released this album called, "Like They Do in the Movies."
I love your original song, "Kiss Me Like They Do in the Movies."
Thank you so much. That's the one I wrote for the album. I knew when I was recording all the other songs that I wanted to write an original song for this album, but I didn't know what it was going to be about. I knew that I wanted it to be in general something to do with the movies. But like any artist, you draw from your own life experiences, and as I was recording the album I was going through a major break up and questioning all the notions of romance that I've been taught and taught myself. All the romantic movies that I had watched when growing up thinking that it's supposed to be a certain way when you get kissed… and all of a sudden fireworks start happening. That's ultimately the goal of this song. The troubadour in the song is asking his lover to kiss him like they do in the movies, and show me that kind of romance that we've seen happen. So that's how "Kiss Me Like They Do in the Movies" was born. It started as a movie romance, and then it kind of turned into my own life, my own break up, and my search for that kind of movie love.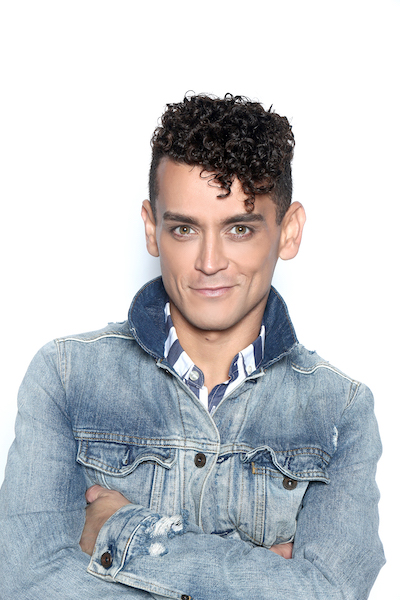 That song is so good. Maybe you should break up with some more people.
Hey, that's a great idea. The other thing that's interesting and terribly beautiful about this album is that I chose all of the songs about a year ago when I was first researching all movie love songs. I started off in the 1960s and went through every decade. I just kind of listened to every song that was the most popular of that year. When a song made me feel something, like I got chills or goosebumps on my arm or tears started to well up in my eyes, even if it wasn't a sad song but a beautiful song about love, if I felt something, I stopped in that moment and wrote the title of that song down. Little by little I kind of narrowed it down to 15 songs, but all of the songs started with the first emotional reaction that I was feeling. Then I wrote the 16th song. There is also a music video as well. 
I saw the video. It was very emotional and sweet.
Thank you. All of these songs on the album have some sort of longing in them. The whole album was inspired by this one song called, "It Must Have Been Love." The reason I was interested in this song was because I found a version for it that was a Christmas version. It's basically a break-up song, but in this version it colored the whole scenario with the one word, Christmas. I was fascinated with that kind of duel message of having a horrifying break up during the most beautiful time of the year. It's a beautiful time of the year, there were carolers singing, but you're all alone in your apartment going through a terrible break up. That's what that song was all about. But when you changed one word and took the Christmas word out and changed it to winter, it became a generic break up song. They put that song on the "Pretty Woman" soundtrack, the movie with Julia Roberts. I thought maybe I could explore other songs like this that come from the movies that are about real moments in someone's life, and also claimed that duel world of a beautiful background to a heartbreaking lyric. A lot of the songs have that; for example, "I Will Always Love You" by Dolly Parton and made really famous by Whitney Houston in "The Bodyguard." We all fell in love with the pop version of it, but when you really break it down and listen to the words, it's really a love song about having so much love for someone that you are willing to let them go, because you feel like you're not the best for them.
Yes, I'm really familiar with that one, one of my favorites.
When you really take away the glamour and shine of the one we love, obviously the Whitney Houston version, and you just hear it sung, you can really hear the heart wrench, as in my version. I have certainly had experience where I still loved somebody but I knew that staying with them was not right for them. This album was very real for me. For me, "The Bodyguard" version disappeared, and it became a story of my own life. That's a testament to a really great song. You will hear it, listen to the words and get lost in the melody, and then suddenly this song is your story. I'm hoping that that's what people get from this album. That they will initially be familiar with the song and have the familiarity about the words, but then because they are hearing it with a new voice, all of a sudden hopefully it will apply to their own life.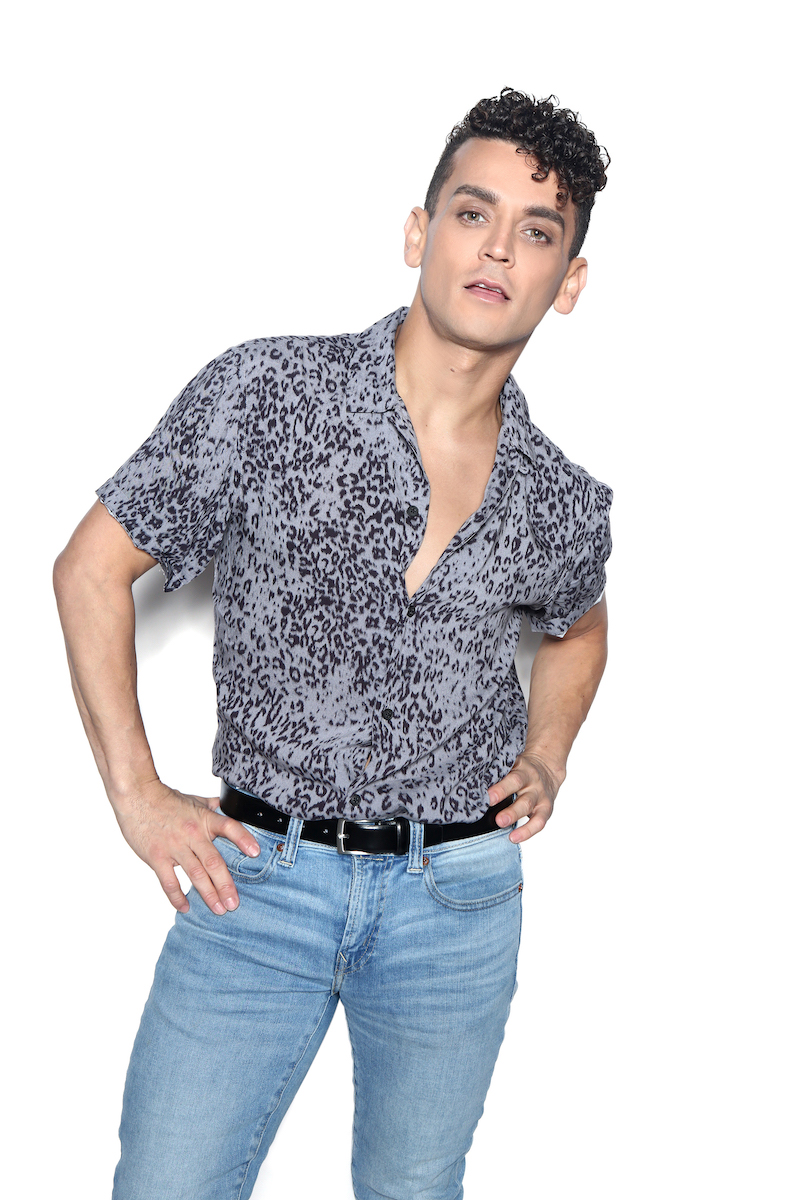 Well, people should really get to know you, because you tell a story, and you are a romantic and really sensitive. 
I know, I know… I definitely didn't mean to have such a heart-wrenching kind of emotional experience with this, but something about the songs just made my heart beat a certain way. This whole collection all became one project. They really do make sense together, which is interesting. Originally I didn't set out to have any kind of story arc or any kind of emotional bond with the songs, because they are from different decades. Some of them are from bands, some are from solo singers, like Bette Midler or Celine Dion. These are songs that you wouldn't ordinarily think would make sense on one album. But when you hear them all from start to finish, it really does make you feel so many things, the journey of this album, that by the end of it you definitely feel happy. Sometimes you need a really good cry to make you feel better. All of these songs do that. Because of the words they allow you to see them and know them and speak them out loud. Maybe before you didn't have the words to feel. For example, when you hear the Celine version of "My Heart Will Go On" from "Titanic," you think of sexy Leonardo DiCaprio. But when you hear it again, all of a sudden the words are just human. I lost my father recently, and the words in that song really gave me a vocabulary to feel what I was feeling, because in a positive way they never leave you. The past, beautiful moments that they spend with you, the memories that you've created live on in your brain and in your heart. When you say these words, they come back. Whoever wrote that song knew what they were talking about. 
I want you to have the best Christmas in life, by the way, because I'm the happiest person in the world, but I really feel bad for what you've gone through.
I'm starting my Christmas season in a very positive way. On Tuesday, December 17, I'm going to be performing a holiday Christmas concert for a really great cause. It's an organization called Opening Acts. They are a group that raises money to fund after-school, free theater programs for any of the public schools that don't have theater programs. I will be bringing some friends from the theater along—Tony nominee Charl Brown (Motown: The Musical), Oliver Award-winning Lesli Margherita (Matilda: The Musical), Daniel Richard (Jersey Boys) and Jaime Cepero (Smash)—to the Green Room 42 in New York City at 9:30 p.m. The organization specifically targets kids that don't have the means for this education. I am a kid myself who had free after-school art programs and theater programs where I would never have been able to afford to go to those things. Somehow they were funded. These people do that kind of thing, and it really does change lives. It changed the trajectory of my life. It not only opened my mind toward the world of theatre but it gave me a voice to speak up.
@Michaellongoriasings