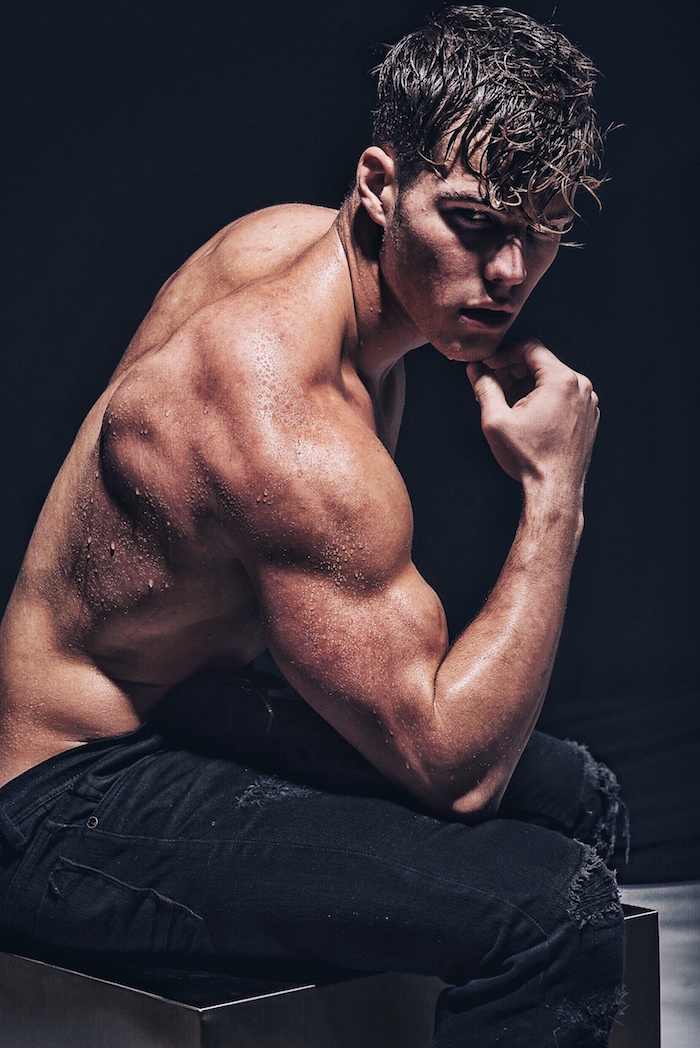 All-American boy Michael Dean, a muscular hottie from season 6 of MTV's dating series "Are You the One?", is a model and former fitness competitor who has managed to build an Instagram following of over 290,000 fans.
MTV's dating reality show combines modern technology and independent interviews to help 20 single men and women find the perfect mate. If all of the singles are able to match up with their predetermined mates (which are kept a secret) by getting to know them socially, they share the largest cash prize ever awarded by MTV, and leave with the potential of a lifetime partner.
Aside from his modeling career and MTV stint, he's a young man with a heart, wanting to do something fabulous for mankind, and has established that with the prize money he received from MTV. I spoke with Dean, who is a confident, well spoken and passionate kind of guy.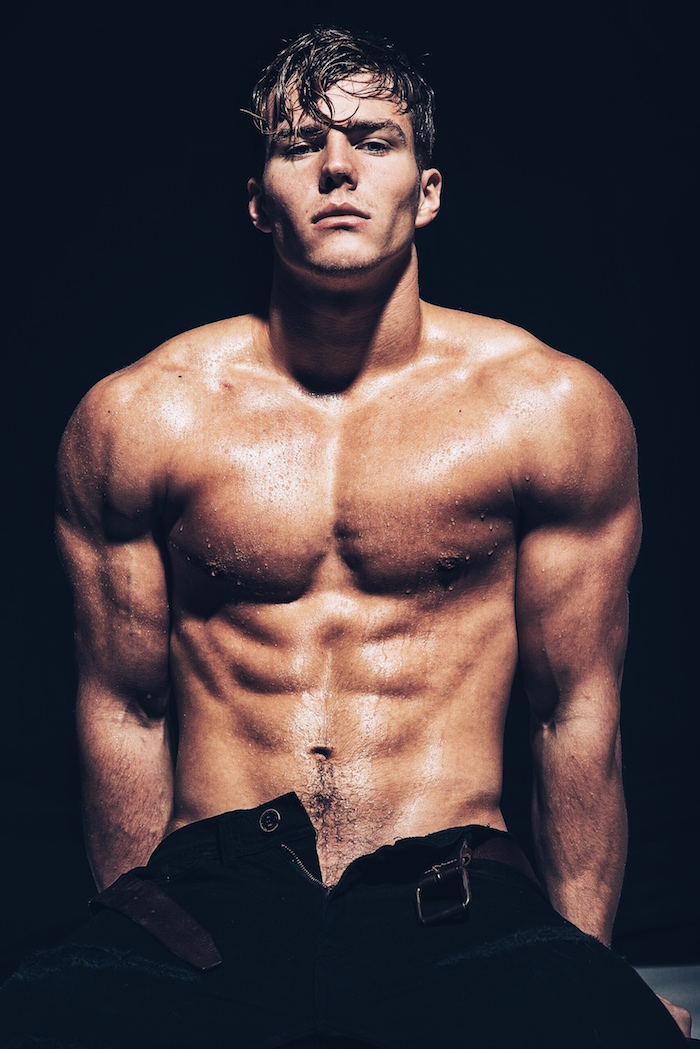 You are currently based in New York, correct?
Yes, ma'am.
Where are you originally from?
I'm originally from Knoxville, Tennessee. I moved up here about two years ago.
So how did you become involved with "Are You the One?"
So funny enough, a girl that I was dating at the time thought I would be funny on it. I guess she wasn't very serious about it when she said that, but I thought, "Maybe I should audition." So I just auditioned like anyone else. I sent in an application online, then I got a call a day or two later when they saw my Instagram. I had a good following then, about 100,000. They saw me, they liked me, and I killed the first Skype interview. I wasn't very seriously dating this girl, so when I got the opportunity on the show, I told her.
How old are you?
I'm only 21 years old. I was the youngest guy on "Are You the One."
What kind of career are you looking to have?
I love the entertainment industry, so I'm going for hosting jobs. I would love to do what Terrence J did on "Are You the One?" That's like my dream job, aside from being a fitness model. Me and my friends started a personal training company, which we now own. It's called Model Trainers, because everyone on our staff is a signed fitness model.
Do you do personal training?
I do personal training on a day-to-day basis.
You're very ambitious for being 21 years old.
Yeah. I was in the University of Tennessee. I was pre-med, I had a great GPA, everything was going well, but I got the opportunity to go to New York and decided I'd rather do that.
How many hours do you spend in the gym?
Training myself, about two hours a day. Then being a personal trainer, I'm in the gym a lot more than that.
In your own worlds, what was the premise of the show?
So the premise of the show is you take 10 guys and 10 girls and essentially out of that you match them with someone of the opposite sex who would be the best fit for them out of the 10 guys and 10 girls. With that they are trying to help us find love, because we all suck at relationships. That was kind of our pet phrase on the show, that we all suck at relationships. It really did teach me my pros and cons, where I need to work on myself and where I can actually help someone in a relationship. So even though I didn't actually find love on the show, I did learn a lot about myself, and I'd say that's the best advice I had.
What do you do on a day-to-day basis?
On a day-to-day basis, with my prize money I actually started a nonprofit. I used some of the money to start a 501(c)(3). What I started is called Building for Better. I know tons of people in the fitness industry, models, actors, singers and everyone says they want to help people; However, no one really has the time to do it. So I started this nonprofit organization, and we throw parties, and I get my friends to headline and things like that. We accept donations as well as charge a cover. Then that money gets donated to a charity of my choosing. So the first is an organization called Friends of Thai Daughters. It's an organization in Thailand, and it helps girls avoid getting sold into sex slavery, and it helps also educate the girls from sixth grade all the way through college. We're trying to make a difference.
You're much more than just an MTV reality show contestant!
I have a little more brains than that, I like to think. So between that and organizing fundraisers, I'm doing some charity work and going to the gym. I just bought a guitar recently, and I'm teaching myself to play. I think that pretty much takes up most of my time.
What would you want your followers to know?
One thing I would say is that "Are You the One?" is not a perfect reflection of who I am. Although I did do everything on the show, there is a lot more to me. The main thing I'd like to say is that I think everyone is given something, and that means everyone should give something back. Living on this earth is not free, and you should do something to help people.
INSTAGRAM @michaeldean2.0