While touring the world with a prestigious on-campus a cappella group while attending Yale, Michael Blume found music to be his destiny. "R U Mad" is the latest track from his forthcoming EP. He will also be performing on June 4 at Stonewall's Stonewall Inn Gives Back, its annual Pride reception.
Blume will also be touring with Lawrence before heading to the Bonnaroo Music and Arts Festival in Manchester, Tenn., on Sunday, June 10. I shared some interesting and fun questions and answers with him regarding his music and his future endeavors.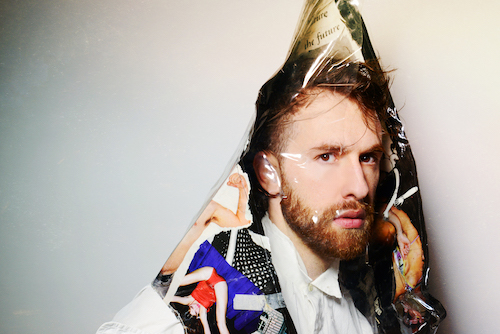 Having gone to Yale, and being brilliant, why go into a field that's so unpredictable?
Haha. That's a good word for it too: unpredictable. I just feel there's nothing else I could do. When I left school I had what I call a "second coming out"—this time as an artist. It was like I knew all along, but I needed the time to accept myself as someone who was going to do this work of observation, sharing, self-analysis, expression.
You're going to be playing at the iconic Stonewall Inn. What does that mean to you personally?
It took me a really long time to accept myself as a queer person, as a gay person. The Stonewall is something that I had learned about even before I came out, and so in some ways playing there is like the ultimate act of self-love and self-acceptance. It's such a huge honor to be part of the legacy. I'm super flattered that they asked me to do this, and I'm super proud to be part of it.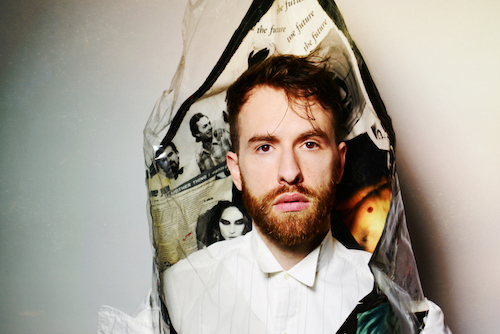 What influences your songwriting?
So much! Many of my songs come from my own observations on the world—the injustices and inequalities I observe, the struggles I have, the struggles those around me deal with. I'm also very influenced by the Jewish tradition of asking questions—I ask a lot about the industry itself, the Internet, the performance of self, love as a construct versus love as an authentic feeling. From a musical point of view, I also have wide influences; definitely soul, gospel and R&B music are the primary references for the feeling I want my work to have.
Tell us about your new single and what message, if any, you are trying to get out there.
My new single is called "R U Mad." It's a queer hip-hop art song. It's weird and different, and I'm super proud of it. The hook of the song is "R U mad that I'm gay?" But it's not really about being gay; it's about being exactly who you want to be. We live in a world where a lot of folks spend a lot of time critiquing, comparing, judging how others make themselves. I want to encourage folks to spend less energy being mad or feeling whatever way about the next person and more energy being exactly who they are!
You're starting a tour. What are you most looking forward to?
I love being on stage and performing live. I grew up doing theater, and definitely think that there is something special about playing live. Unlike a record that you can play over and over, a live show happens only that one time in that exact way with that exact energy. There's something so dope about that one-time-only-ness. So I'm excited to get up on stage and sing my songs for folks.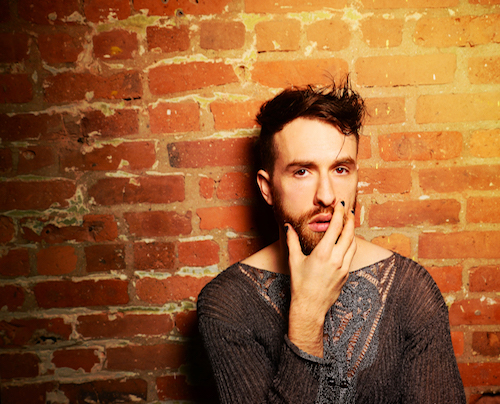 Do you feel that music can change the world, and if you do, which of your song fits the bill?
Yeah, I do. Each one of us exists as a beautifully unique intersection of identity and experiences. We're all so different, and that's the best thing about people. Unfortunately we live in a moment where consumer culture and social media culture are largely working against the celebration of self, and I think stifle a lot of self expression. I want my music and my work to be an example of radical self love to encourage others to be their weirdest, fullest selves. I believe cellular self-love is the founding piece of greater community building as we stride toward justice in our broken world.
Any future projects?
My new EP, "Cynicism & Sincerity," comes out June 8! I'm currently on tour and will be in LA, SF and Chicago next week. And I'll be at Bonnaroo down in Tennessee this year!
If you could have your ultimate stage fantasy, what would need to happen?
OMG…so much. Honestly, I was so inspired by the Beyonce Coachella performance. The scale of her vision for her live shows is unparalleled by anyone. I dream of that scale of live show. Dancers, a huge band, musicality, real playing, lights, video, drama, context, content, meaning, provocation, challenges, tension, release, growth, joy. These are all things I want in my ultimate stage fantasy. I'll be there soon!