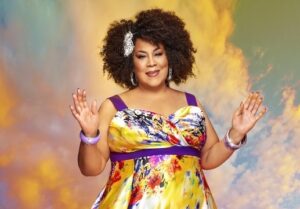 Martha Wash released her Love & Conflict album earlier this year to critical acclaim. The New York Times praised Martha for applying "her full gospel-rooted grit and a mounting fury to 'Never Enough Money'", the album's first single. Rolling Stone Magazine echoed the sentiments, heralding the track as "a stomping, rough-around-the-edges blues rocker anchored by a righteous vocal performance from Wash, who skewers reckless and unchecked thirst for wealth and attention".
But then tragedy struck. First, Martha's older sister was diagnosed with dementia and moved in with Martha so that she could care for her. "It quickly became a 24 hour seven-day a week job," Martha explains. "I wasn't able to give any time to promoting the album." Then COVID struck, compounding matters even more. "COVID was the final straw," Martha continues. "Like the rest of the world, I went into survival mode and decided I would shelve the project until times were safer." While Martha doesn't believe the country is out of the woods from COVID yet, she has decided to re-release Love & Conflict now in order to help end the awful year on a high-note. "The world needs something new to groove to," she says.
Martha Wash is a two-time Grammy-nominated singer, most widely recognized for her classic dance hits "It's Raining Men," "Gonna Make You Sweat (Everybody Dance Now)" and "Carry On." In Love & Conflict, out now worldwide on Purple Rose Records, Martha proves she has plenty to say outside of the confines of dance/club music. The eclectic collection features mesmerizing blues-rock and adult contemporary songs. The songs are genuinely heartfelt, and each track is fused to the next with a positive message. The one constant is the amazingly powerful and confident voice of Martha Wash.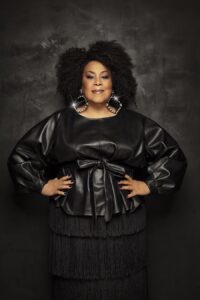 Martha can currently be seen on her award-winning internet/cable show, 10 Minutes with Martha Wash.  Featuring live concerts, music videos and exclusive interviews with some of Martha's favorite celebrity friends,the program won a Telly Award for Best Web Series Unscripted and a W3 Award for Best in Video Entertainment, earlier this year. The second season of 10 Minutes with Martha Wash will air on the You Too America Network (YTA TV) in Summer 2021.
Visit Martha's website.