Each year Manny Torres Xtravaganza raises money and leads House of Xtravaganza in the AIDS Walk in Central Park, which will take place this year on May 19. However, there is a veil of sadness overshadowing this year's walk, which will also serve as a tribute to "Grandfather" Hector Xtravaganza. Hector passed this December only days after receiving honors and an award from the Gay Men's Health Crisis for his HIV/AIDS activism. Although the death of "Grandfather" Hector was a great loss to the gay community, it also carries with it a silent victory.
Although Torres' story is a "Cinderfella" fairytale, it became so in part because of the help he was given, both support-wise and monetarily, from Hector and people like him who paved the way for discarded gay teen runaways to rise. Hence Torres, who went from adult entertainer to nurse practitioner, now gloriously continues the sentiment of "giving back" in every that he possibly can.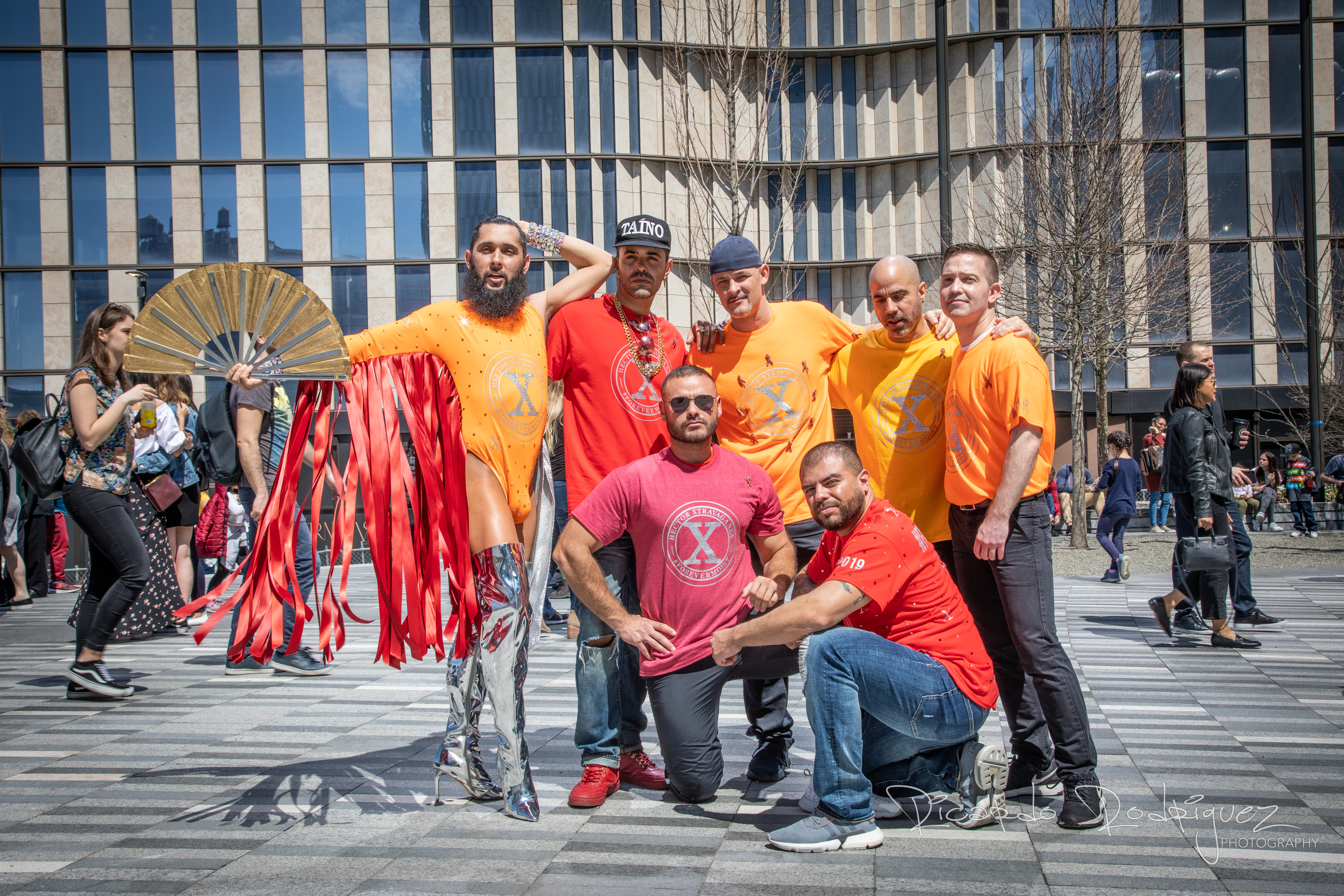 As a gay teen, Torres was forced to escape the tyranny of his unaccepting family and found himself a lonely and penniless child out on the streets of New York. He was welcomed into The House of Xtravaganza, which probably saved, if not changed, his entire life.
The House of Xtravaganza is one of the most publicly recognized houses existing in New York City. Aside from housing homeless gay teens, the "House" is known globally for its cultural influences in the areas of dance, music, visual arts, nightlife, fashion and community activism. One of the influential members, Jose Xtravaganza, was Madonna's dancer in her "Vogue" video, and members of the "House" still travel the world as ambassadors for voguing and the ballroom scene.
I had an intimate heart-to-heart with Torres regarding his role in the "House." He feels a sense of indebtedness to people like Hector and now strives to share his medical knowledge, support and activism with those who need it. He is hoping our conversation will raise awareness.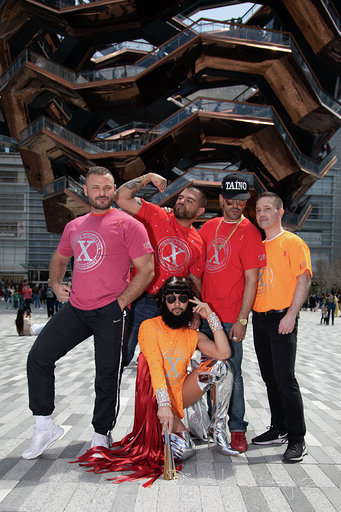 For the purpose of this conversation, for whom are you walking this year at the AIDS Walk, and why?
I'm walking for "The House of Xtravaganza," and this year we are dedicating the walk to Grandfather Hector Xtravaganza. He was the grandfather of the "House," and he passed away in late December, December 30 of last year. He had stage four lymphoma and he also had AIDS, and was a long-time survivor. He was literally a survivor and a warrior.
How old was Hector?
He was 60.
Still very young.
Yeah. So this year we are dedicating the walk to Hector, who was the grandfather of the house and also one of the founding members. He was a role model for everybody, for me too. I became extra connected to him towards the end of last year. We were doing a photo shoot when he pulled me aside and asked me some medical advice, because he knew I am a nurse practitioner. He showed me a lump under his arm, and I suggested that he go see his doctor right away. In the back of my mind I knew it wasn't good. I didn't want to scare him, so I did advise him to go see a doctor. I felt that he wasn't taking care of himself, and he didn't really want to go to his doctor. So he began to contact me frequently regarding my medical knowledge. We became very close. We would text each other, and I would check in on him to try and make sure that he would go see his doctor. I would keep advising him to go to his doctor, but I guess he was scared to find out the results.
A lot of times people avoid going to the doctor because they are scared.
He was kind of in denial I think. He didn't want to face the reality I guess. I kept telling him to go to the doctor, and then he finally went. They admitted him, because they knew something was really wrong, and they finally diagnosed him with stage four lymphoma. He passed away a couple of weeks later. It was too late to help him. I think he knew in the back of his mind.
That's very sad.
Yeah. But that is how we formed a strong bond together. It was so weird, because on World AIDS Day he received an award from the city of New York and the Department of Health because he was a huge advocate for HIV/AIDS. So because of the Gay Men's Health Crisis he received this award on December 1, and then died on December 30. It was crazy. So I do the walk every year; I am the team leader every year. We do the walk for all those who have passed away from the "House." A lot of the original members have passed away. We started doing the walk over 25 years ago.
In the "House," is everyone HIV positive?
No, everyone's not positive, it's just when it came out it really hit hard, and it took away a lot of the members. We started doing the walk and advocating because we saw a lot of our friends and family pass away, and just this last year Hector. It hit the "House" hard. Grandpa used to work with us, and we would have great fun.
What did Hector do for a living?
He worked a lot of the balls; he was very outgoing. He used to do the windows at Bloomingdale's and the major department stores. He did all of the Christmas windows; he would design them. So this year myself and my friend designed the shirts for the team. We dedicated them to him. We did all the shirts in orange, red, pink and yellow and put rhinestones all over them. We tried to make it in his style.
Was his lymphoma AIDS related, do you know?
I'm pretty sure it was, because like I said he had the disease for many years. He was one of the first people to be diagnosed with AIDS. A lot of the people who have AIDS die of the cancers.
As a nurse practitioner do you deal with a lot of people with the disease?
I've taken care of a lot of people with AIDS. Currently I'm a nurse practitioner, so I work with pediatric and adults at a private clinic. That's another thing, when I was becoming a nurse Hector helped me. He gave me money when I didn't have any money. I was a runaway who used to be in the adult industry, and he helped me transition to become a nurse practitioner.
He sounds like he was a great person.
He was one of those guys who took all his kids, the kids in the "House," and helped them by giving them money if they needed it or giving them advice. He had a lot of advice and knowledge and wisdom. He was one of those people who liked to share it. He helped bring up the less fortunate. So he would help me with money when I was running the streets and involved in things I shouldn't have been involved in.
Actually, when I was transitioning from the adult industry to becoming a nurse, he actually gave me money so that I could keep going. He paid for my semesters and helped me transition. That's why I am forever indebted to people like him, and that's why I want to give back. I want to help bring up the younger generation and help promote it and raise them like they did for me. Now it's my turn to give people who need that little extra push some help the way I got it. The rule of the "House" is that the elders help the younger ones. That's what the "House" does for the runaways and the less fortunate that might get kicked out of their houses or whatever. It's a family. It's a gay family.
Do feel that parents are starting to accept the fact that their children are gay a little bit more?
I think it's a little more accepted, but on the same token I think it still is not accepted totally. There are still kids that feel like they don't belong, and they still seek that kind of comfort in their gay counterparts. No matter what they are still going to feel more comfortable around a gay person. I know I did. When I ran away from home I felt comfortable going to Christopher Street, and I found the House of Xtravaganza. It was there that I felt comfortable. They are the ones that took me in, and they are the ones that helped me out. So it's like a gay family. They helped me when I was out on the streets and homeless, and when I was in the adult industry. They helped me rise, and now I'm a nurse practitioner, and I feel very indebted to them. I want to do the same thing back. I promote and I advocate as much as I can for the "House."
Are you single?
I'm actually engaged. We are getting married next year.
So because of the "House" you've found a fairytale, happily-ever-after life?
Yeah, and now I want to give back in every way I can!