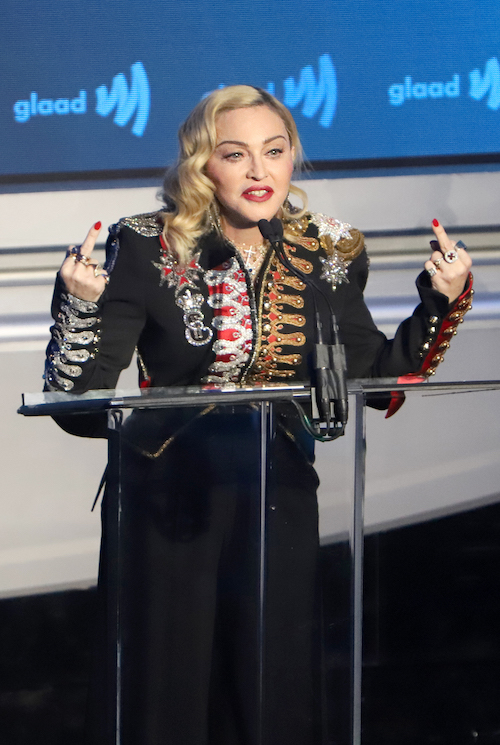 Since the start of her career, Madonna has embraced the LGBT community, and in turn has been embraced by us. As she accepted her Advocate for Change Award at the GLAAD Awards, she recalled the backlash she once received for her support of gay men with HIV.
"I realized then and there that if you're going to stick your neck out and fight for the rights of people who are feared or misunderstood or different, you better be ready for the lies, the bullying, the bullshit, the gossip, the hatred, and the abuse."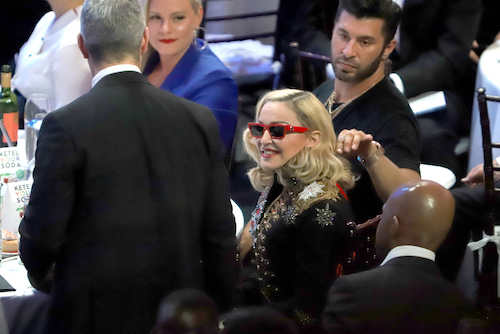 She was not deterred. "These were dark days for all of us," she continued, "but I never gave up, because it was the gay community that embraced me and gave me life and the courage to be me."
Her support of the community has been unwavering throughout her career. "Madonna: Truth or Dare" was released in 1991, which chronicled her Blond Ambition World Tour the year prior. It was praised by film critics and celebrated by the LGBT community for featuring prominently and affectionately her mostly-gay dancers, which (sadly) was a controversial political statement at the time.
"When I made the film 'Truth or Dare' I had no idea I was going to… seriously had no idea I was going to inspire so many gay men to, A), give blow jobs to Evian bottles, or B), just have the courage to come out, yes, and be free, and take a stand, and say, "This is who I am, like it or not."
We applaud Madonna for her award win and for her steadfast support of the LGBT community over the past three decades.