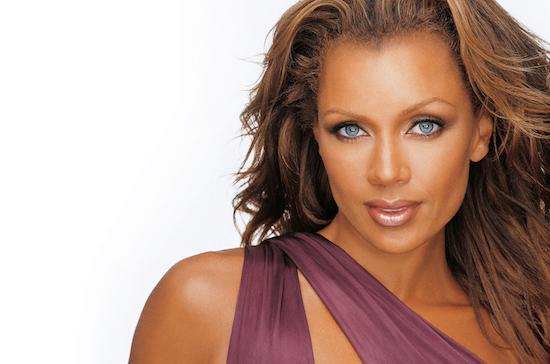 Singer/Actress Vanessa Williams appeared at the Queensborough Performing Arts, in New York delivering a strong, empowering, smooth and sultry showcase, treating the congregation to her astounding pitch perfect voice and her radiant beauty.
After winning Miss America, although not in her plans, she began a 30 year singing career, appeared in countless movies, Broadway, and TV. She continues to entertain fans all over the world. Her newest endeavor will be airing on VH1 entitled, Daytime Divas, on June 5th.
She took the stage wearing a glamorous red dress, and plenty of dazzle to go with it. Her opening number took us back to 1991, with her smash hit, "The Comfort Zone", and continued with "The Right Stuff", celebrating its 30th anniversary. She then merged right into her dance floor hit, "Running Back to You". Her hand picked songs led the audience to the awareness that she is capable of belting out any genre.
She then proceeded to introduce her first big hit, "Dreaming', showcasing her back-up singers, and completely blew the crowd away. She also gave the singers a spotlight during the show as well.
Aside from her musical magic, she spoke to the audience in detail about her early life, and how she became what she is today. She had accidentally began competing in pageants, with the plans of studying abroad in London. After winning Miss Syracuse, followed by her claiming victory in the States pageant, she went on to win Miss America. She laughed with the audience as she explained that she had a glorious 10 month, 2 week reign, and then it all went to hell. That was the beginning of her recording career. It might be interesting to note that in 2016, , Ms. Williams was granted a public apology, where she served as head judge last year in the Miss America pageant.
She then proved her artistry once again when she sang "Colors Of the Wind", followed by "The Sweetest Days". She performed the songs bewitchingly, from her soul, and the stage became magical. She also spoke of her idol, Chaka Khan, and proceeded to sing her cover of "Everlasting Love".
She reminded the fans that she had appeared in the hit television series, "Ugly Bette", "Desperate Housewives", and "666 Park Avenue". She didn't leave the venue without mentioning her 4 children. Her daughter Jillian Hervey", has a new CD out currently with her band, "Lion Babe".
Before concluding her concert, she performed several Broadway hits, her enormous hit, "Save the Best for Last", and then encored with "Work To Do". Ultimately she gave a titanic performance to the sold out venue, celebrating her artistry again and again. She has certainly had a blessed career, and will continue it on June 5th when she stars in the new series, "Daytime Divas", via VH1.