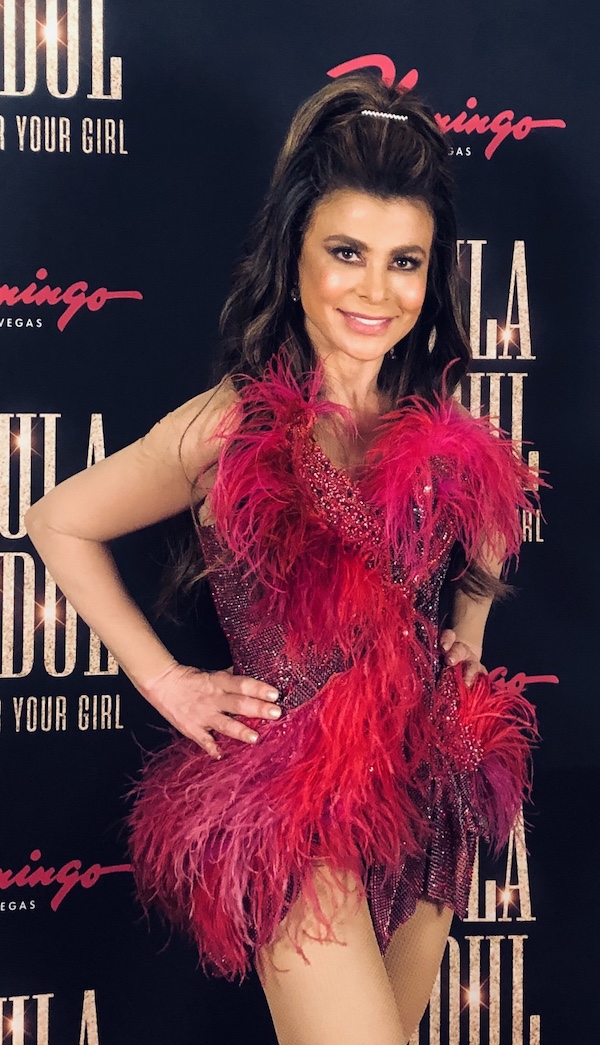 With a cascade of dancers and a kaleidoscope of sound and colorful fury, Paula Abdul stormed the stage of the Las Vegas Flamingo Hotel in a flawless showcase of song and dance. Her high-energy performance ignited the room and evoked a barrage of applause and appreciation from the sold-out audience. After one short week, her show has sky-rocketed to one of the top 20 Vegas shows, according to "USA Today."
For years, Abdul has enchanted audiences all over the planet. A woman of many talents, she is a dancer, singer, actress, choreographer and television personality, having begun her career as a cheerleader for the Los Angeles Lakers at age 18. After being discovered by The Jacksons and choreographing music videos for Janet Jackson, she recorded her debut studio album, "Forever Your Girl," which became one of the most successful debut albums at that time with four consecutive #1 hits and selling 16 million copies in the U.S.
Abdul later became one of the first judges on the series "American Idol" and "So You Think You Can Dance," amongst others, and ultimately earned a star in Hollywood's Walk of Fame.
Entertaining the audience was her stage sidekick and DJ ( Percy Rustomji) as Skat Kat, who also appeared throughout the show, lending comedy and laughter throughout. The top-notch production included insight into her childhood, her beginning as a Lakers Girl and then segued into her experiences choreographing artists like George Michael, Janet Jackson and many movies filmed in the U.S.
Her songs also sparked memories, especially "Straight Up," "Forever Your Girl," "Blowing Kisses in the Wind," and "Rush, Rush."
One of the highlights for me was her love for her fans, as displayed when she plummeted into the audience, kissing, hugging and thanking everyone for coming out. It was a touching and exciting few moments. Her genuine affection is authentic and sensitively orchestrated.
An electric bubble of energy, the dancers warm up and stretch on the stage then once the lights go down they showcase their talents, afterwards Paula then joins them on stage as they delivered some choreographed masterpieces unparalleled to anything I've ever experienced.
Like a display of fireworks, she plunged into the sky and shattered the darkness, and while the sparkles don't last forever, the memories of them do.
Everyone has the fire, but the champions know when to ignite the spark, and sparkle she did. Each note she sang was a fascination, and each dance step she took was illuminated. Her show was the closest thing to magic. Abdul says for her October residencies she plans a few changes, but I say: "Don't change a thing, it's perfection!"
FOREVER YOUR GIRL AT FLAMINGO LAS VEGAS:
OCTOBER
22 TUE
24 THUR
25 FRI
26 SAT
NOVEMBER
26 TUE
28 THUR
29 FRI
30 SAT
DECEMBER
17 TUE
19 THUR
20 FRI
21 SAT
23 MON
24 TUE
27 FRI
28 SAT
31 TUE
JANUARY 2020
01 WED
03 FRI
04 SAT
TICKETS AVAILABLE AT PAULAABDUL.COM or TICKETMASTER.COM