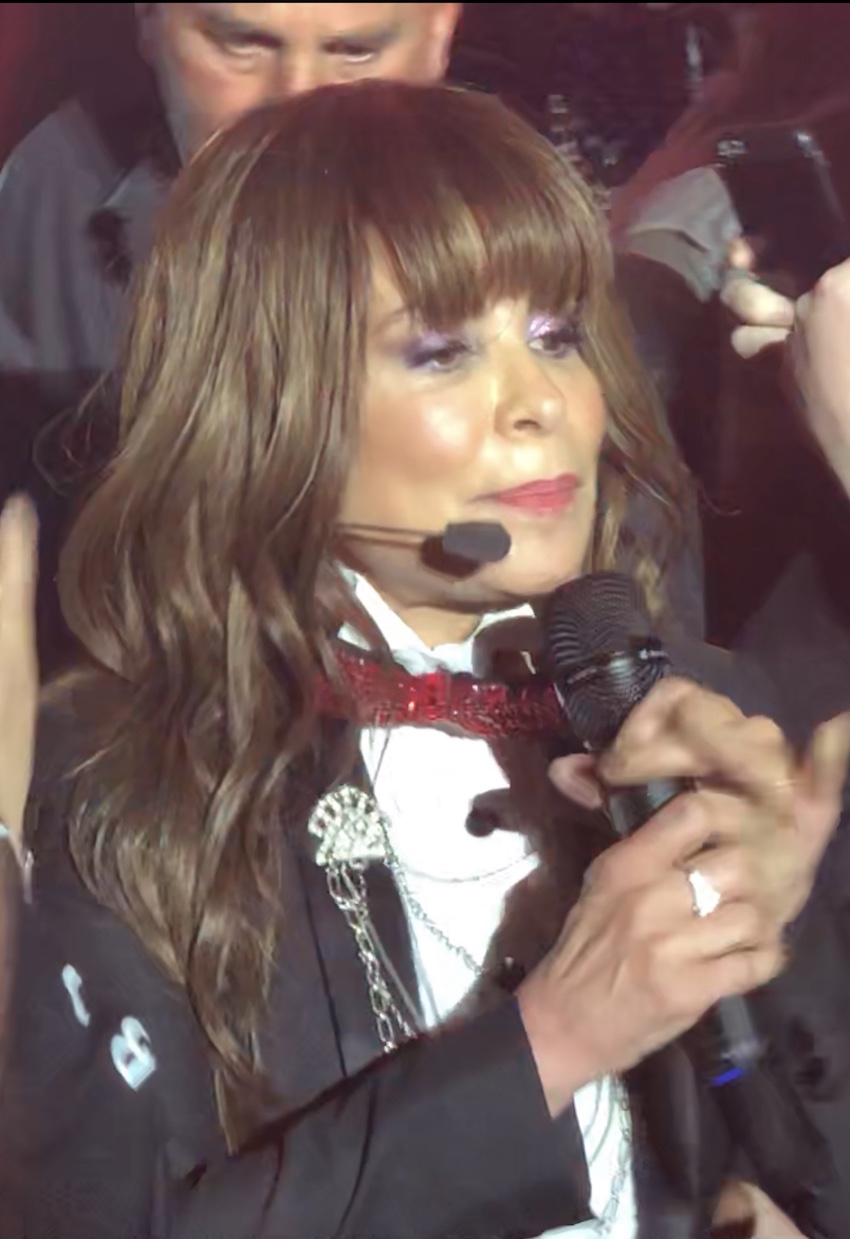 In an epic extravaganza of 4 dimensional visuals, along with song and dance, the dancer, choreographer, singer, actress, and television personality, Paula Abdul chronicled the story of her life in a one woman show worthy of a Broadway Tony Award. Her dramatically vivacious performance impassioned the audience all set in intimate surroundings and had a life altering affect on myself.
The former American Idol judge began her career as a cheerleader for the Los Angeles Lakers. She soon became the head choreographer for the Lakers and was then discovered by the Jacksons. Abdul was signed to Virgin Records at the height of the music video era. Her debut album, "Forever Your Girl" sold over 7 million copies and was considered the most successful debut albums of that time. She became one of the original Judges on the iconic series American Idol, and later also appeared on the X Factor, and So You Think You Can Dance. She's also with her own star on the Hollywood Walk of Fame.
Paula's sensational outfits dazzled the congregation as she sang and danced to all the hits people hoped to hear including, "Cold Hearted", "Straight Up", Promise Of A New Day and "Opposites Attract". Paula represented all the memorable high-lites of her life, including her cheerleading days, and her dreams of becoming a choreographer, which she described while wearing periwinkle, Polkadotted pajamas. In a daring display of fearless dance she fell into the arms of her dancers from a 12 foot ladder at the finale of "Straight Up". She even showcased the way she brought "Nasty Boys" to life for Janet Jackson.
She spoke candidly regarding the plane crash she was in during a tour, and waking up in a hospital with a crushed cervical spine, and a crushed career, which left her paralyzed on one side. Then in a burst of heartfelt emotion she explained how she disappeared for 7 years, going from doctor to doctor, never giving up, because of the love for her fans. The choreography describing her pain was breathtaking, accompanied by an emotional "Blowing Kisses In The Wind".
Abdul also summoned a bunch of people from the audience for a "dance-off", after which taking a selfie with them on stage. Her rapport with the fans was sensitive and welcoming, leaving the crow feeling special and important. Her fans adored her, making me feel as though her one woman show was truly part of her destiny. The visual cascade was extraordinary, sequentially fascinating and vibrant. If you have the chance to catch this enchanting show, take it!
——————————————-
Straight Up Paula! Gives it to NYC in Staten Island on Nov. 28th, 8pm at St George Theatre. Tickets are available @ticketmaster and paulaabdul.com
——————————————-
Interview with Paula Abdul in the Nov 14 issue of Get Out! Magazine
www.getoutmag.com #straightuppaula #getoutmag
Photo by: Mike Todd,
Get Out! Magazine