Live Review: Lisa Lisa "Joe's Pub" New York City – April 8, 2017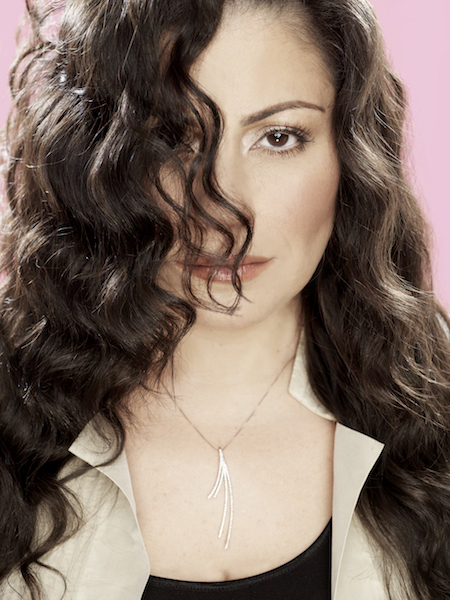 The intimate ambience of the world famous, "Joe's Pub". In the heart of New York, lent itself as the perfect venue for Lisa Velez, front woman of Lisa Lisa and The Cult Jam, to "sparkle" brilliantly, as she showcased her songs and talent for a room full of very enthusiastic, and extremely loyal fans.
After procuring an informative and captivating, in depth interview regarding this event several weeks ago, I was positively compelled to attend, and damn, that girl can sing! Making music history, Lisa Lisa and The Cult Jam, was one of the first freestyle groups to emerge from New York. Born in Hell's Kitchen, youngest of 10 children, Lisa Velez is considered a pioneer for any Latin artist who have entered the English-language market. Celebrating 10 hit songs. Including: "All Cried Out", "Head  to Toe", and "Lost in Emotion". She has also starred on and off Broadway, in films and television as well.
Although the stage was as intimate as the venue, Lisa embraced it's modest size, and came out with a full band, all on point, tight, and flawless, 2 phenomenal back-up singers,  and 2 extraordinarily, vivacious dancers. The crowd adored her as she treated them to all the hits, with her angelic voice sounding just as good as it did at the beginning of her career.
She looked fabulous,  wearing a tight,  bustier, which enhanced the singer's figure, and tantalized the audience. When wiping her face with a napkin, a voice rang out from the crowd, begging her to throw the napkin into the congregation, in hopes that he might catch it.
In the middle of the performance, the audience gave her a standing ovation, which touched her deeply, leaving her, Lost in Emotion, and All cried out. The artist walked to the back of the stage, visibly shaken up, with tears of appreciation, but then quickly recovered and went on to finish the show.
Ultimately, Lisa Lisa performed from her depths of her sole. The performance was Madison Square Garden worthy, all-encompassing, and emotionally contagious, touching everyone in the room. After her last number the crowd continued to chant her name, until she encored with a short,  acapella, thank you to her fans.