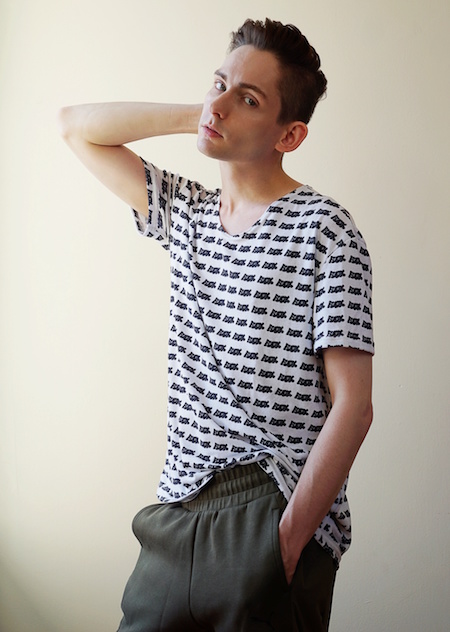 Last weekend, I went to DragCon.
A year ago, I went with my ex-boyfriend AJ. This year, I went alone, donning a lanyard that read PRESS in proud capital letters.
Walking down the pink carpet, holding a bag of drag queen merch from BibleGirl's stand, I couldn't help but notice how many children there were.
Now, when I say children, I don't mean 18 year olds in booty shorts: I mean ACTUAL children. Like, six year olds running around with their friends, wearing bright colors and fabulous boas and even one cosplaying as Divine, red dress and heavy makeup and all!
I got to RuPaul's Star of Fame, taking a moment to admire it. What would my world have been like if "Drag Race" was around when I was a kid? I was lucky enough to have shows like "Queer As Folk" and "Queer Eye for the Straight Guy" in my teens, normalizing gay culture to the masses (or at least anyone who had Showtime or Bravo), but nothing like "RuPaul's Drag Race," and nothing when I was younger.
I'm no drag queen, believe me—I lack a certain amount of nerve, and definitely the talent—but I do remember that whenever I went to my grandma's house, the first thing I'd do is run upstairs, put on her heels, pearls and hats, and come downstairs to put on a show. (There's photographic evidence of this. I look as young and fresh as Blair St. Clair.)
I was a feminine boy, different from every other boy my age in my small Iowa town, long before I knew I was gay. I see these young kids, enjoying the entertainment aspect of "Drag Race," even having an artistic appreciation for the art of the queens, and it warms my heart.
Maybe these kids are just like me—different from everyone else, searching for a place to belong. Maybe being different doesn't mean the same thing now that it did then; maybe "different" doesn't carry the same connotations
as when I was six years old.
Maybe it's OK to be different, if you've found a place to belong.
Walking down aisles with hilarious names like "Sissy That Walkway" and "Absolutely Avenue," I came across a bouncy house. No, I'm not kidding—right there, in the middle of DragCon, was a fucking bouncy house, with several kids playing in it. The parents standing by weren't drag queens, or even gay couples—just plain, heteronormative couples, taking their six year olds out to DragCon, probably at the kids' requests.
I like to think my parents would have done exactly
the same thing.
Leaving DragCon Day 3, I felt uplifted. Yes, there's a lot of shit wrong with the world right now—but there's a lot of good, too. Things are always changing, and a lot of that change is for the good. I see these kids, I see the future, and I can't help but smile.