Flotilla DeBarge, one of New York's original drag stars, will bring her special holiday evening, "Black Friday", to the midtown hotspot the Green Room 42 on November 24 at 7:00 PM. Hilarious and definitely old-school showbiz, the singer, actor and 2022 Bistro Award winner for "Consummate Drag Artistry" brings her sassy, soulful style to the stage. Her unforgettable evening of music and comedy features songs from Bill Withers and Tina Turner to Kander and Ebb. In addition to her stage performances, Flotilla has appeared in the films To Wong Foo…, Flawless, and Marci X. She has been seen on television's Law & Order, HBO's Angels in America and Broadway's The Threepenny Opera.
You can follow her antics on Instagram @flotilladebarge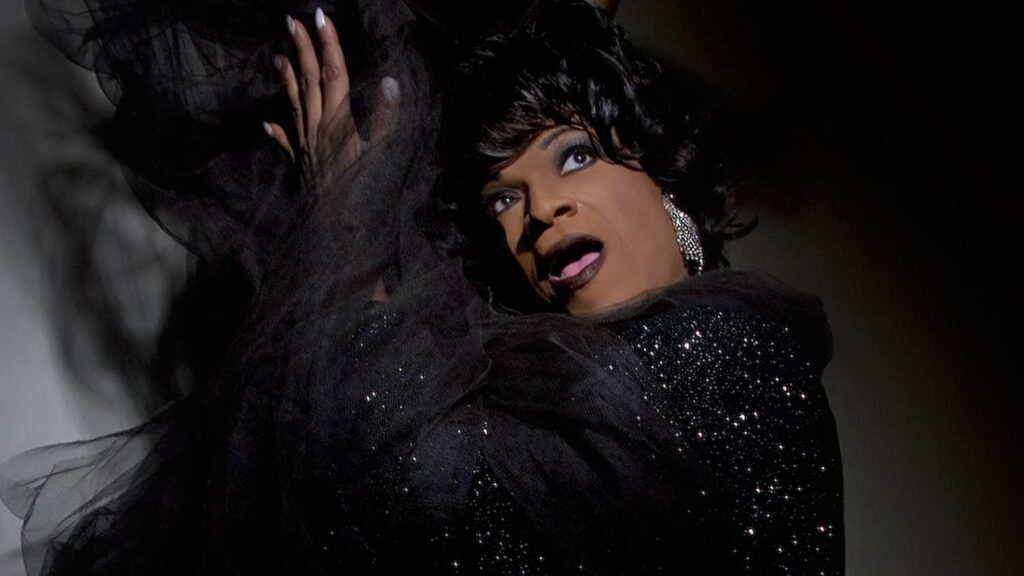 INTERVIEW >>>

Hello, Flotilla. What should we expect from "Black Friday," your upcoming return to the Green Room 42?
The only expectation is I hope everyone will enjoy the evening, the music and have a good laugh, be present and just go with the "Flo". 
You're known as one of the few drag stars that does their own vocals. How do you choose your songs?
I choose songs that I identify with musically and lyrically–songs that are familiar to people and make them smile with joy and recognition. I like classic pop and Broadway, but I love jazz standards and blues too. I got to sing those genres working with Joey Arias, Raven O and the late Sade Pendarvis at Bar'do. I loved performing with those three. I'm planning to do more of that with my musical director, along with a combo/trio. Singing to tracks is okay, but nothing beats the experience of live music with live musicians. I do have a music background and yes, I was in the chorus, unlike Vera Charles from Mame, the musical. 
How has the New York City drag scene changed since you started?
The scene has changed immensely. It has broadened to include Brooklyn, Queens and the Bronx, and they have some interesting and creative personalities pushing the bar in performance with their looks and style. I haven't met any Staten Island drag queens yet, but I'm sure there are some. And let's not forget the Long Island girls!
What other projects are you working on?
Currently, I DJ on the second Sunday of every month "Disco Classics Tea Dance" at the Monster and I've been having a blast. I took over that spot from Lady Bunny, who was doing it for quite some time. Bunny brought me to the Monster. She knew of my music knowledge, so the owner auditioned me first with the crowd, liked the music and liked me…so I was hired. Lady Bunny and I also have collaborated on two parody videos. The first was "DAP," a parody of Cardi B and Megan Thee Stallion's "WAP." The latest one is That Chick Angel's "One Margarita." I'm doing my best "silent movie" moves. No vocals from me on that one, but that's okay. Our friendship goes back to the early '90s, when she gave me a spot at Wigstock, an annual festival she co-founded in Tompkins Square Park. As for cabaret performances, I will continue to entertain audiences with my talent, voice, glamor, charm and comedic wit.  Till then, follow me on Instagram. And thank you!