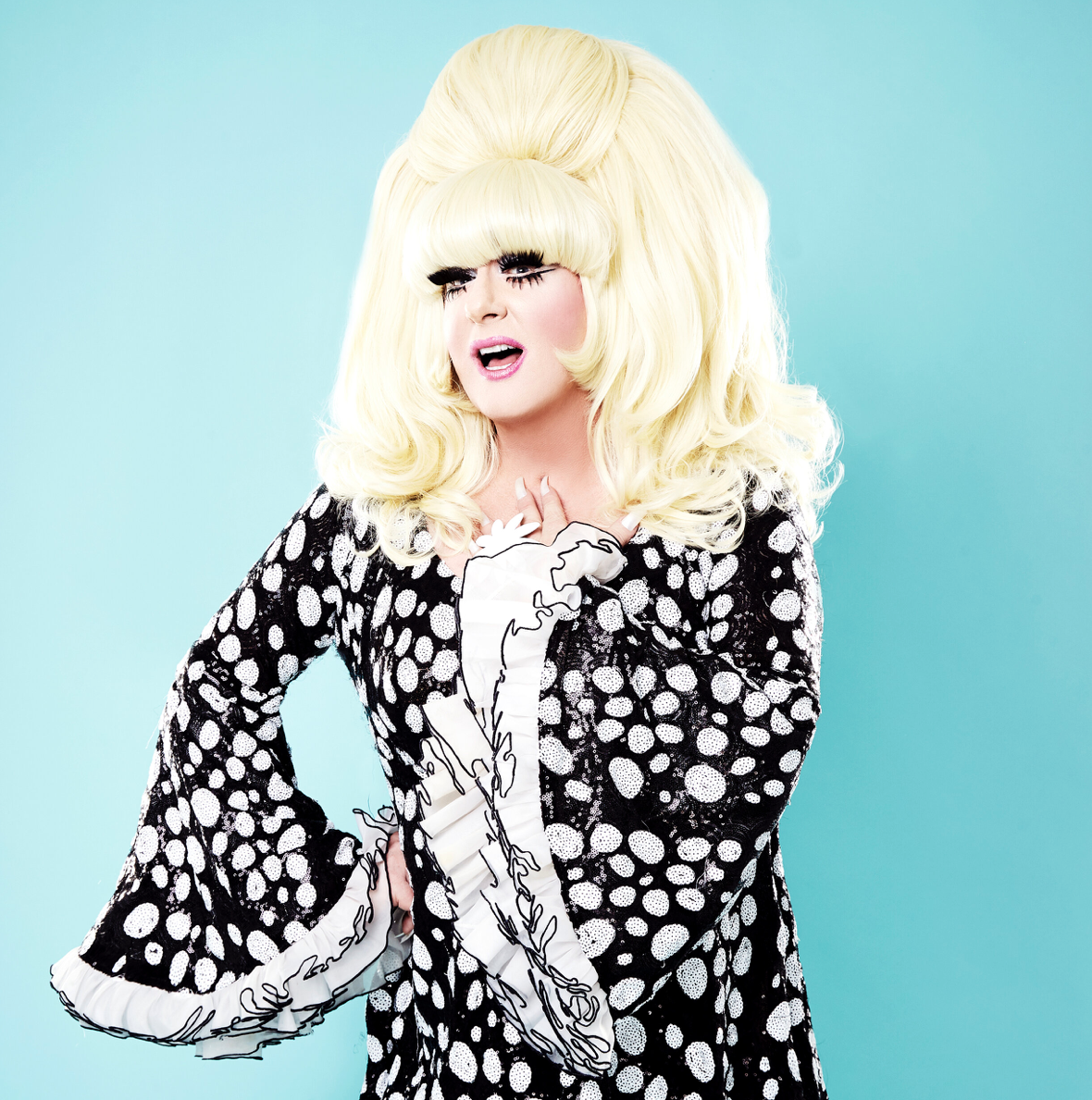 Lady Bunny: Don't Bring The Kids @The Green Room 42
May 9-30 (Four Performances)
The trendy Green Room 42 proudly presents drag legend Lady Bunny featuring her brand new show Don't Bring The Kids for four nights only. She will be appearing on May 9, 16, 23 and 30 @ 7:00 PM. 
Straight from the Southern Bible Belt, Lady Bunny's comedy is edgy, riveting and hysterical. She steps right out of that vanilla box and is unapologetically everything. Not only considered New York nightlife royalty, she is also a global phenomena, having toured the world. She has shared stage and screen with icons including Patti LaBelle, Joan Rivers, Bea Arthur, Lynda Carter, Chaka Khan, Grace Jones, Christina Aguilera, and a barrage of others. She is also a mesmerizing DJ, songwriter, and recording artist. There is not another human quite like her.
I spoke to the Lady Bunny regarding her new show and the inspiration behind it.
So, tell me about Don't Bring the Kids and the Green Room 42?
I really love the venue. The sound is really great. I checked it out and it's also very airy, with higher ceilings. So, I went and caught a performance there. And I just thought it's spring and it's Easter and the Bunny is in motion. Also, one of the reasons I'm doing this show is I did a Christmas show, but I don't usually do the act that I do on the road in New York, because I figure people have seen it. But I wanted to do some of those crowd-pleasers which are my bread and butter and I also wanted to work in a lot of new stuff that I'm going to try out for all of my summer gigs when I go on a tour in July in England and Scotland. And I have all of these Gay Pride dates coming up. April 1st is Phoenix. And then it just doesn't stop from there. They booked me at this thing in Phoenix and a different thing in England, and I said to my agent, "Is dirty okay?" Because the best parts of my act are dirty. As we have changed over the years, with drag being more mainstream and also with drag being accessible to kids over the years through these drag brunches. Kids can get in if they're not 18. Or for some of the big drag race shows, a lot of people are looking at what the drag queens are actually performing. As I've done with other shows, I put on the ticket link if it's a show that I am producing, I put "Do not bring kids". My act is filthy. I don't want to be around kids. I've been performing for gay men at 1:00 and 2:00 a.m. and we weren't reading "See Spot Run". We were cracking jokes about everything like Richard Gere and gerbils. So, anything that would get a rise, we were encouraged to be irreverent. One of my biggest hits was singing "I Will Always Smoke You" to a crack pipe as Whitney Houston. I'm not trying to do a drag queen story hour. There's no audience like a new audience that gets what I'm trying to do when I'm being twisted. They have seen me do it for years. So, I wanted to workshop some of the stuff in front of them. There's a Britney melody that kind of keeps up with the saga of Miss Spears. 
 There's a Madonna medley. There's also some original stuff as well. I've been so bored in the cold. I have always written songs, but it wasn't my focus. I was bored and stoned one night and I wrote a Facebook post that said "Now that I'm 60, I decided to try bottoming." The comments on it were so brutal and hilarious. The way gays and queens read each other. I got so tickled by it. Okay, maybe it was the weed. But I got so tickled by the notion that I might have been a top. So, I'm going to sing my "ode to bottoming" song and just to talk about the drag queen story and answer questions about it. There was just a thing at the Gay Center yesterday, around the corner from where I live, where Proud Boys came to protest. And then there were counter protesters as well. As I look at all this brouhaha filling the papers, I can't understand…I mean I know that the media is making a very big deal out of this, but I don't know any gay people who are waking up and thinking, "We got to get drag in front of younger and younger audiences." 
I do blame my old friend RuPaul. And I do blame shows like "We Are Here" on HBO. Because the whole gist of that kind of programming works on the idea of the drag queen as a therapist and a drag queen as a mentor. No, honey, when you come see my show, you will know that I need a therapist and you will need one too. This is not geared for children. And as drag has become more mainstream, It has lost some of its edge. I don't want kids at my show. I don't choose kids' curriculum. I don't have kids. I'm not a parent… You know, I don't want to decide about drag queen story hours. I mean, if it's supposed to help my community and destigmatize gay or trans or drag for kids, then I say, "Great, let's do it", but it's become so much more than that. It's become this battle. It's become an issue where if you like drag, then you could say "Okay, then, I guess I support drag queen story hours for kids" and if you don't like drag, then you could see some queen from this season of RuPaul come out and do a number in the first episode of this season saying my p**** is burning.
Like I said, I don't have kids, but my mother didn't let me see "The Exorcist". So, I know she would have turned the TV off and smacked me if she knew I was watching my p**** is burning. Somewhere along the way, we've gotten this very, very mixed up. I do address this in the show.
You are probably one of the funniest people I know on the planet.
This stuff does make me animated. Because I'm coming from the place of, "Hold on, you're telling me that the gay agenda now is pronouns and drag queen story hours." If you will forgive me, I just want to notice the difference. Who is creating the gay agenda? Because the gays when I was growing up were fighting for anti-discrimination, to be left alone by the police at Stonewall, AIDS medication, the right to be married, the right to join the military. It didn't have anything to do with kids' programs. Of course, the thing that no one mentions about this is it is up to the parents. None of these drag queen story hours are mandatory. They're not in schools. They're in libraries, and if you don't want your kid to go, don't take them. You know, I don't like boxing, but I don't protest outside of a boxing ring. Although I might meet a new husband.
I'm just really not sure how this is the main focus of the gay movement. To me, the Republicans' anti-trans bills are more shocking.