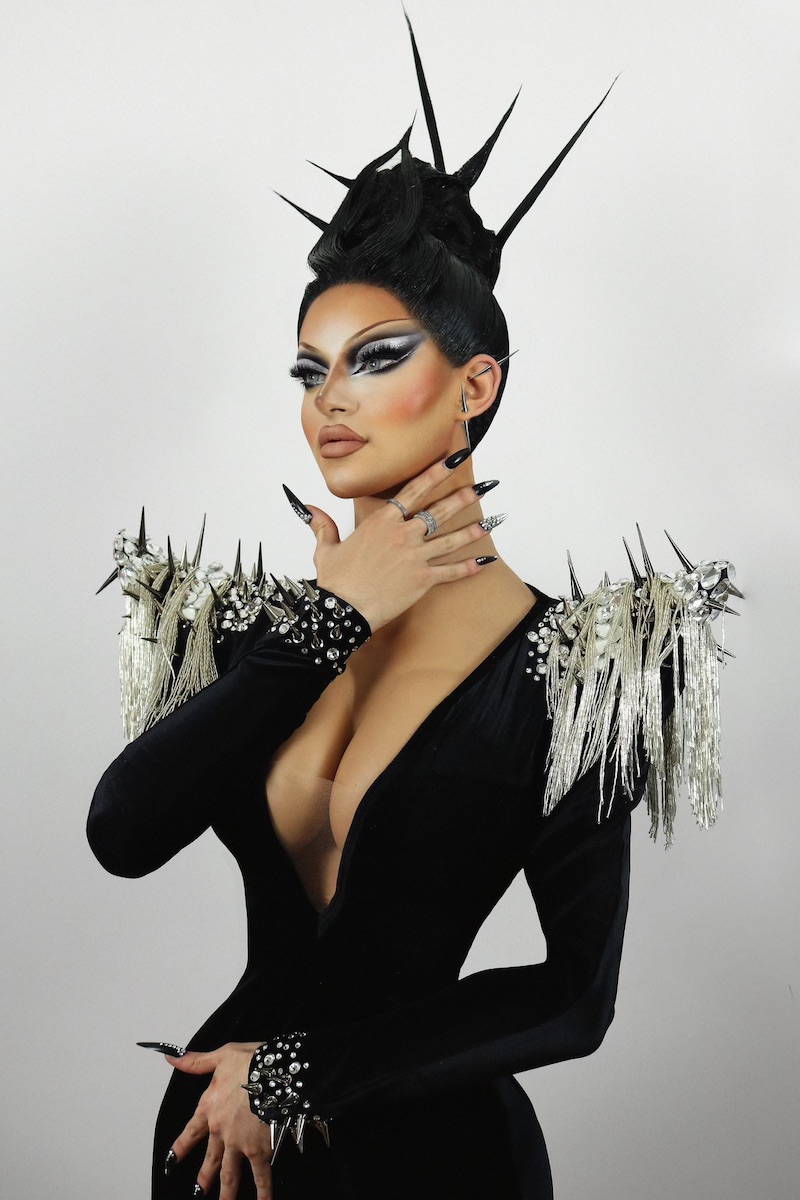 By Jim Silvestri

YOUNG YET SEASONED, KRYSTAL VERSACE
IS PART OF THE NEW "BRITISH INVASION"!
The youngest ever drag artist to win a season of the RuPaul's Drag Race franchise, the then-19-year-old (now 20) star of "Drag Race UK" Season 3, Krystal Versace, is finally ready to meet her adoring fans in public, care of her very first world tour. Get ready, NYC! [Cover photo: Scotti Bennett]
Interview >>> 
Thanks for talking to us today, Krystal! So, now that some time has passed, are you able to just enjoy your Drag Race fame and success or is everything still so surreal and crazy?
Thanks for having me…Yeah, it's still very surreal. It's been very much an up and down roller coaster. As Ru says, "With a lot of power comes a lot of responsibilities," and I have chosen to take the harder route around things to get the result I dreamed of. I'm very excited for what's to come.
The level of looks and the skill set you showcased on your season were really extraordinary, especially when you factor in how young you were. Are there any specific sources you get your fashion inspiration from?
I always have known what looks good on me. I've always had a clear vision of my style and how I want to present myself. I don't have one place where I get my inspiration, but I get very inspired by the people around me.
You appeared in the "Drag Performance" edition for Charli XCX's "Good Ones" music video. What was that experience like and are you inspired now to put out any original music of your own?
It was a very exciting experience, as I love Charli's take on music. You will have to keep your eyes peeled, as maybe something will come up in the future.
Did you have a favorite moment from your season of Drag Race UK and are you still in regular contact with your castmates?
Yeah, we all keep in contact. We have a WhatsApp group where we all chat and try to support each others' shows when we can. One of my favorite moments on the show was being praised by RuPaul! Plus, lip syncing with Vanity–even though I was in the bottom.
You're touring with Voss Events' "Drag Race UK: British Invasion," coming to the U.S. in May, That show also stars fellow UK queens Baga Chipz, Divina de Campo, Blu Hydrangea, Tayce, A'Whora, Lawrence Chaney and Cheryl Hole. "Drag Race: UK vs. The World" stars Lemon, Pangina Heals and Janey Jacké are along for the ride as well. What do you all have in store for us?
I personally can't wait. This is my first tour, and to be working with Voss and traveling the U.S. is quite major. The cast is an amazing bunch of girls, and I can't wait to tour with them all. And obviously I'm going to bring something new…we like to constantly switch it up here.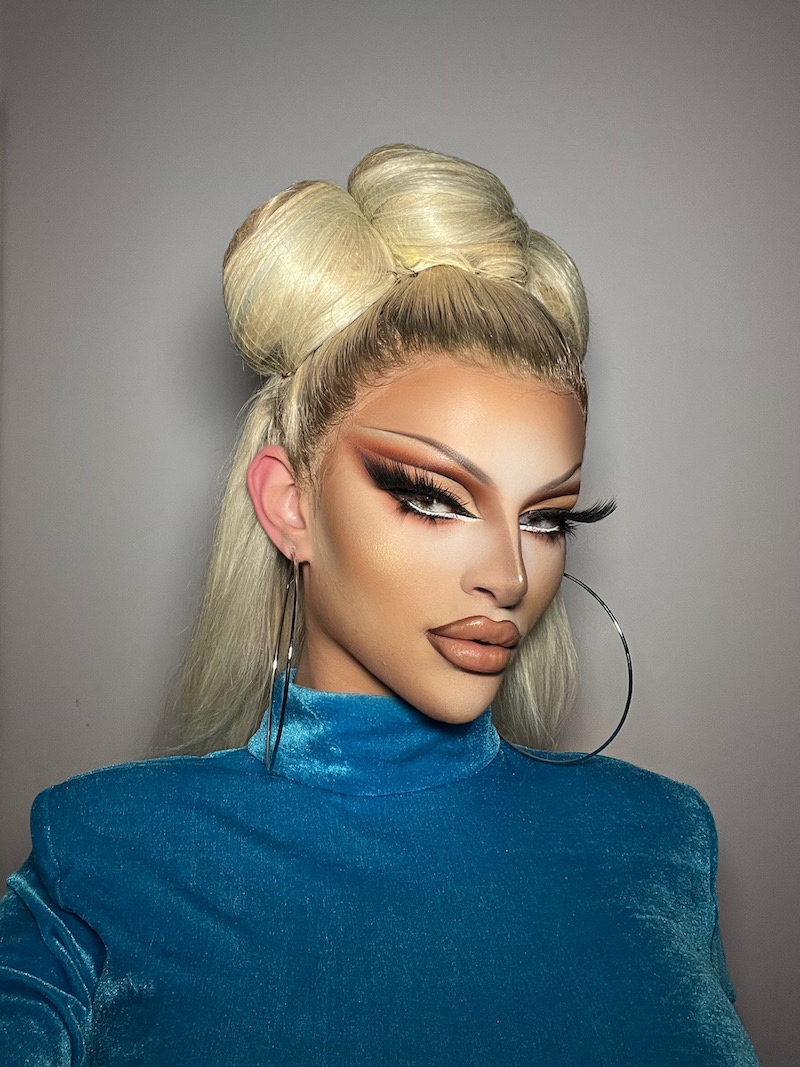 The "British Invasion" comes to New York's Terminal 5 on May 22nd. Have you ever been here before… and are there any particular New York queens that you enjoy?
I've never been to the U.S., so all of this is very new to me. I mean, I can't wait to meet them all. For me, it's a total adventure, and I'm ready to make my stamp on the Big Apple.
What else is coming up for you that you can share?
I'm currently creating a sick show of my own. That's all you're getting for now.
Finally: What's a song or number you can't wait to perform for the first time?
I won't be giving too much away, as I have major stuff coming for my own show in the summer. But anything with a bangin' beat has my name all over it.
Thanks, Krystal, and belated congrats!
Thank you, Jeff!
Read full interview on Thotyssey.com  |  Follow @krystalversace