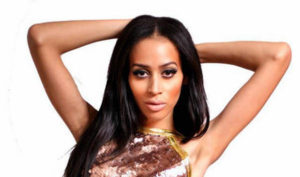 Trans supermodel Isis King will be among the celebs walking the New York Fashion Week runway this Saturday.  She will appear at the  Supermodels Unlimited Magazine show: The Little Black Dress Movement, a fashion show celebrating diversity and disability awareness, #Metoo and #Timesup.
"The #metoo and #timesup movements have opened a dialog that crosses borders, genders and redefines the boundaries of fashion itself," says Kim Clark, editor of Supermodels Unlimited Magazine.  "This is a defining moment in American history, with women all over the country speaking up about their experiences, using their voices and giving power to each other in brave new ways."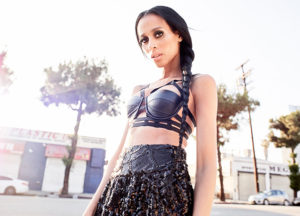 The presentation will pay homage to the female activists who wore black dresses to the Oscars, Golden Globes, and other major events.  Joining King on the runway will be Kasey Cohen from Bravo-TV's Below Deck — walking for female empowerment; Laura Kirkpatrick and Jeana Turner from America's Next Top Model (ANTM) — shining the spotlight on Dyslexia and Alopecia; and Izzy, a beautiful young model with Down Syndrome, making history as one of the youngest to ever walk New York Fashion Week.
The evening  will conclude with a check presentation to the Down Syndrome Diagnosis Network and a cocktail hour from 8-9PM, where King and the other #fearlessfemales will speak about their lives and the communities they represent.
Supermodels Unlimited Magazine Presents The Little Black Dress Movement takes place  Saturday, September 8th at The Mezzanine NYC (55 Broadway, NYC).