Kimberly Davis won't need to bring a match when she performs The Monster this Friday.  That club's dance floor will go up in flames once she belts the first note from this summer's epic dance anthem, "My Fire."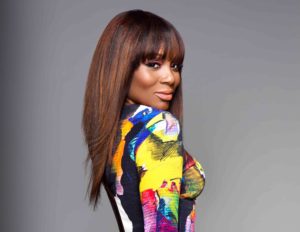 'My Fire' is a song about personal empowerment.  It's meant to remind us all that even on our darkest day, there is a fire inside  that will light a path to the place we're meant to be.
Regarded in music circles as "a strong contender for the Grammy", the track is the first collaboration between Davis and Rock & Roll Hall of Fame inductee Nile Rodgers and two-time Grammy nominated music producer Tony Moran.  It's being called Electronic Music meets Soul because it artfully blends elements from Club, Disco and Funk.
The song landed the #1 position on the Billboard Club Play Chart earlier this month, taking the spot held by Katy Perry's "Swish Swish" featuring Nicki Minaj.  Kimberly wasn't surprised.
"'My Fire' makes people feel good, as though they're in the middle of a party, letting go and having fun," she says.  She's excited to perform it at The Monster.  "The fire that drives me is the rush I feel when connecting with an audience.  It is pure exhilaration."
"My Fire" is Kimberly's third Billboard-charting single with writer Mike Greenly.  Their first dance single, "Get Up" — co-written with composer, Jim Papoulis — reached #12 on the chart in 2010.  Their next, "With You," also written with Papoulis, climbed to the #4 spot in 2014.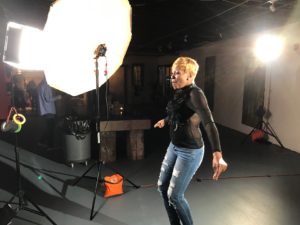 "I was thrilled to work with Kimberly again," says Greenly.  "'My Fire' is a triumphant expression of self-discovery, of learning to be true to one's self and authentically connecting with others."
He believes the track speaks to the divisive times we're living in. "The world will change for the better once people  are united by love, a shared spirit and acceptance of one another."
Kimberly Davis performs "My Fire" live at The Monster (80 Grove Street, NYC) on Friday, August 25th.  Visit her website.