Born in Mayaguez, Puerto Rico, Khalid Rivera approached the music scene as a precocious performer. He appeared in the Broadway shows THE CAPEMAN and JUAN DARIEN. He has done numerous tours and TV appearances, and even sang the national anthem in Madison Square Garden for the WNBA's New York Liberty. He also stars in two independent feature films, "Poultrygeist" and "D 4 Delivery," both shown in film festivals worldwide.
His first two singles "EVERY NITE" and "SALVATION," from his self-titled debut album, are played in numerous clubs and radio stations. His video for the sparkling "SALVATION" made the top spot on LOGO's "The Click List" video countdown, and was the #9 video of 2009 on LOGO. The soulful "EVERY NITE" was the #1 video for three weeks and made LOGO's "Click List Countdown" two years in a row.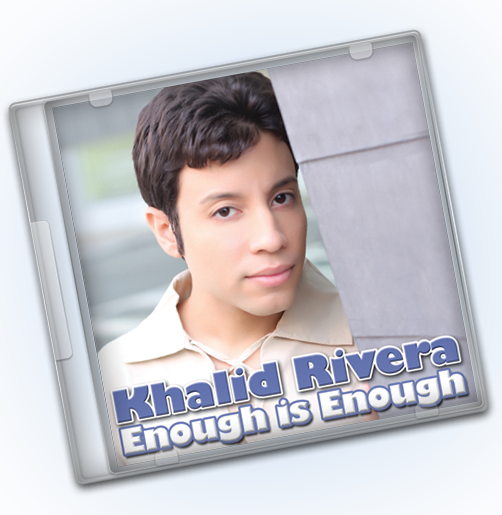 Rivera's self-released single "WHO DO U LOVE," remixed by Gustavo Scorpio, Klubjumpers, DJ Greek & DJ Zilos and Aaron Carl, rose on a number of charts and on LOGO in 2010.
Now signed with Music Plant Group, his latest single "Enough Is Enough" is heating up the airwaves, record pools, charts and clubs.
Check him out on iTunes or at www.khalidrivera.com