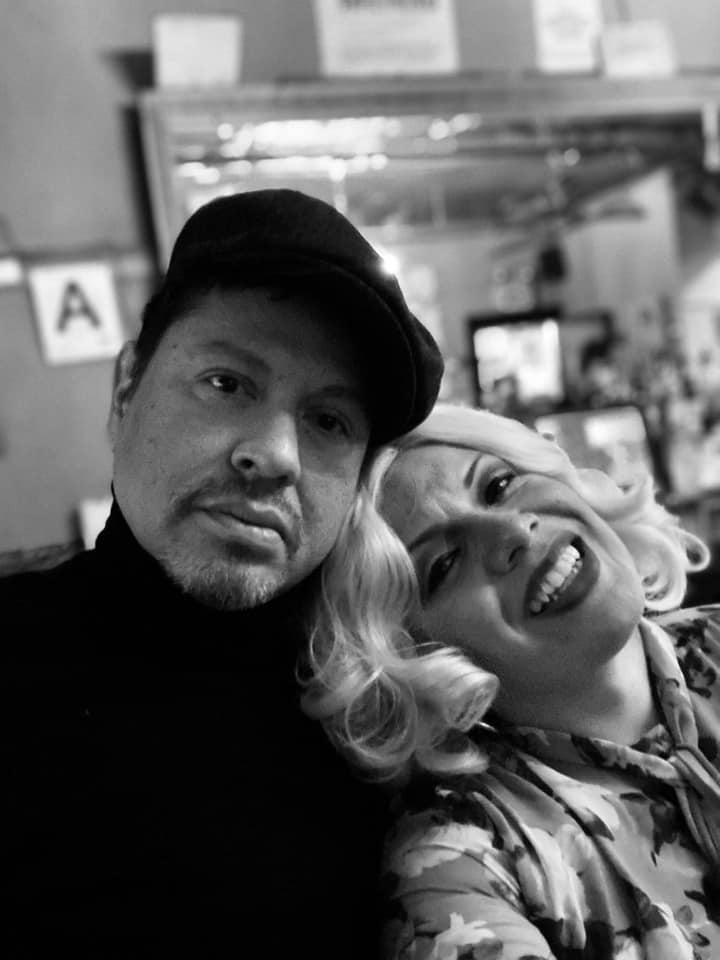 Q: I'm here with actor, writer, producer, and director, Two Spirit artist Keith Taylor, so my first question is…How was the play Last Exit born?
A: In the beginning, it was only an idea about a skinhead and a transgender, a forbidden kind of love story, but when the shit hit the fan during the pandemic, with all the politics like Black Lives Matter, Trump supporters, Trans Lives Matter etc, I developed more characters. So, I ended up with nine characters to play with.
Last Exit has quite a colorful cast, from different backgrounds.
Yes, we have a drunk Indian, a crack whore, and a racist bartender.
You did a Zoom show and you also made it into a short film during the pandemic, but was it difficult to find actors during that time?
Nope. The only time I had difficulty with finding an actor was for the black character, Deputy Dale, for the film because the character Lola is transgender and the actors that I thought were perfect for the part ended up saying "No" or canceling because they weren't comfortable with the same-sex scene.
On your creative journey on earth, who's been your biggest inspiration as a writer, director and producer?
John Waters!
And…
If I tell you why, we'll be here all night, gurl.
What kind of response has Last Exit gotten since the Zoom show and the short film?
It's crazy because the audience that I thought would get offended loved it and the ones that I thought would have a sense of humor turned out to be woke and gave me that "You're canceled, bitch" look.
How did the pandemic affect you as an artist?
I lost several friends during the pandemic and I literally panicked, and so I started working on all my projects that I had on the back burner, like my music videos, my book of poetry, Carousel, and of course my Last Exit script.
So basically, this is the third stop for Last Exit, and it's going to be live off-Broadway at the NYC Producers Club Theaters this July 22. What's the next stop for it?
Broadway (LOL) and a bigger budget, but I'm thinking of turning Last Exit into a series of some sort.
Thank you for your time, Mr. Keith Taylor, and all the best to you and your Last Exit cast and crew!
www.vimeo.com/keithtaylor1984
Instagram: @keithtaylor1984
ww.SamaraElleRiviera.com