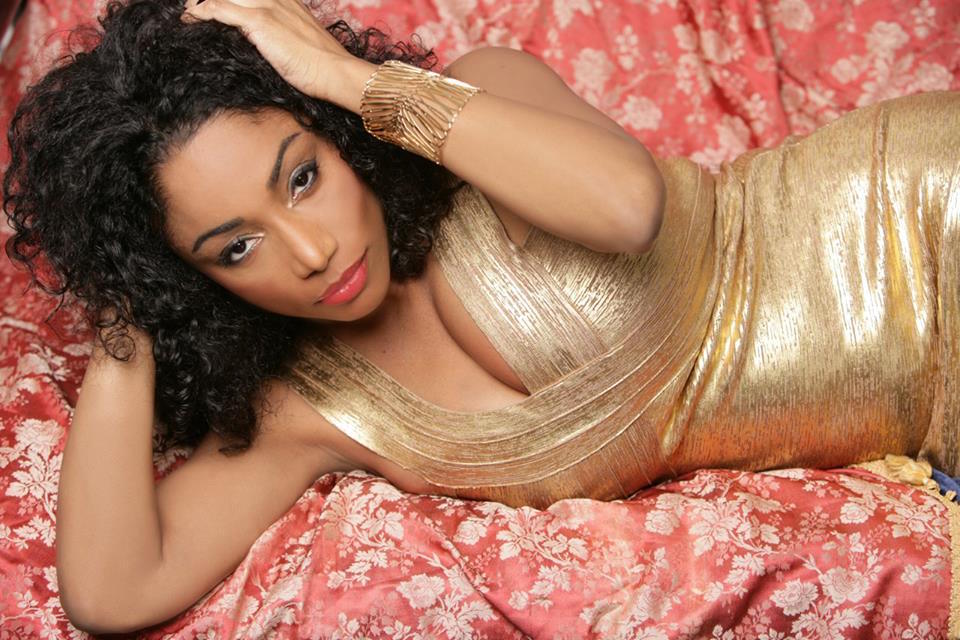 Karyn White—superstar, sensation, singer, actress, producer and real estate mogul—is living proof that "Superwoman" is alive and well and ready to rock the world with the vengeance of an orgasmic tsunami with her new music and self-produced film, "Gale and the Storm."
The movie closely mirrors her own life and her mysterious departure from the music industry. White captures the lead role. The film is a compelling story about Gale Storm's return to the industry and her journey celebrating her learning to love music once again. The film, directed by Derrick Muhammad, is a feel-good presentation offering the audience a belief in living out a dream.
White, twice a Grammy nominee, an Image award winner, known for her platinum self-titled album, produced by Babyface and L.A. Reid, and the iconic three singles off the record: "The Way You Love Me," "Secret Rendezvous" "Make Him Do Right," Do Unto Me," and "Superwoman." Her duet with Babyface, "Love Saw It," a sultry, romantic composition, was nominated in the Best R&B/Urban Contemporary New Artist category at the 1989 Soul Train Music Awards. Her follow-up album was produced by Jimmy Jam and Terry Lewis and featured the single "Romantic," which rose to #1 on the U.S. Billboard 100. Soon after, she vanished from the industry to raise a family. She later tried her hand at acting and won a recurring role on the BET television series "Beauty and the Baller."
I spoke with White, who has an extraordinary spirit and a majestic energy. Her heartfelt candidness and witty commentary accentuated her vibrant personality.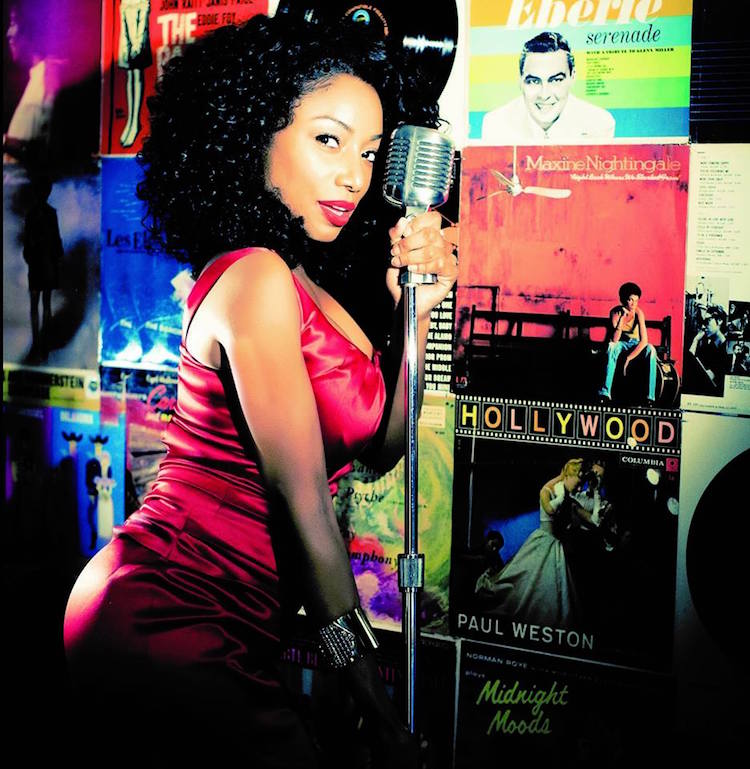 You've had a very interesting career.
Tell me about it.
Your brand-new movie is set to release in September. Tell me about the lead role that you portray.
My character Gale Storm, is a force of nature. She's a legendary funk singer who walked away from the music business. She had some bitter feelings with her lover and her label, so she just said "screw it." Then 7 years later, she hooks up with this revolutionary music producer who tries to get her back in the game. He kind of coaches her to get back. He starts out with her working with a group, and eventually she falls back in love with music. Then they agree to do music her way and on her terms. It's closely based on my life. It's a great feel-good story, a good comeback story. I play the lead, Gale Storm, and there's a soundtrack that goes along with it. I was so excited when I heard the music of Childish Gambino (aka Donald Glover), "Awaken My Love." The album was very funky. Here is the young & talented rapper/singer paying homage to the funk, he also won a Grammy for his smash hit "Stay Woke." He went back to the treasure chest of funk music and grabbed what was abandoned I was inspired to start my mission to bring funk, r&b and soul back. If you were to go see me live, most people are kind of surprised, because of the energy I bring on stage, I got a little James Brown, Tina Turner—because that's the era of music that I really love. So when we did the soundtrack, we recorded six songs in two days. It was an incredible feet while filming.
The movie was shot in Sacramento, it's an ultra low budget film, we used two award winning student film makers from Morehouse College in Atlanta. The production of the movie is pretty raw and edgy, I co-wrote, executive produced, and was the music supervisor, and I used a few other artist on the cd as well as Including Jay King, Founder and member of Club Nouveau. Before "Gail and The Storm," I had been acting before that. I was on a sitcom on BET network called "Beauty and the Baller." So I got the acting bug and decided that instead of me waiting for somebody to give me the perfect role, that I would create it. That's the "Superwoman" in Gale Storm!
Even before you said it was based on your life, I was going to say that it sounded like a real-life story.
Oh yeah, exactly. It's definitely based on my life, because when I stepped away, I'm kicking myself in the butt. Who would let me do that? I was going through a really dark period for me. I had just lost my mother, I had just lost my relationship with the love of my life, Terry Lewis. … Since I was a kid I was very driven. They called me Karyn White in elementary school. I knew I was going to be a star, and I knew I had that drive and dedication to what I was going to be. My work ethic was amazing. Now that I look back on my life, I think that I definitely went through a depression. The fact that I would even stop singing—now that I'm seeing how hard it is getting back, why did I quit? I ask myself, why did you walk away? I never really said, "Oh, I'm going to quit music." Time kind of happened, and then more time happened, and I felt like music had moved on. I kind of felt I lost confidence in myself.
Then it turned into, "OK, I'm raising my daughter." It was kind of, I want to be with my daughter. Then I was flipping homes. Then my daughter graduated, and now what was I going to do? The great thing is I don't regret the business part. With people that are in the arts, they feel like when they aren't doing music, they feel like they are nothing, and that they can't do anything else. I really found out that I could. There was more to me than music. I was designing and flipping homes and saving homes in Sacramento. It was very lucrative for me, and I found that I did love it, because it was creative. Also, I had to become more of an entrepreneur, understanding business. So coming back into the industry I had all the things that prepared me for today, because the landscape is so different.
Yes, I know. A lot of artists are coming back now, like Billy Idol and Adam Ant and Doctor Dre. The people in the '80s have raised their kids and want to have fun again.
Yes, the real artists. That's what was so unique about the '80s. There was such diversity. That's what I miss in today's music. Everybody kind of sounds the same, and I don't like that. I don't even know who is who.
You have a very special voice, as in the duet you did with Babyface.
Yes, that was "Love Saw It."
It was relevant and romantic and sexy.
Those were the good old days, working with all of those producers: LA and Babyface and Jimmy and Terry. These are the people that started my career. When I look back, I see how hard it is now. There's something about youth and how you kind of take things for granted. When your first single goes gold and platinum, it's really kind of hard to gauge how tough it is when you start out on top. I had an album released in 2012 called "Carpe Diem," and it was incredible. But it was released on my own label, and I got to see how tough it was. I've gone on this journey, and I'm definitely excited about the music industry where we can do things on our own terms and reach our fan base, but I'm not going to lie, it's really hard work. I am up for the challenge. My voice is preserved and sounds better, and I'm really excited about the future. I'm definitely looking forward to doing more projects. This is the first film that we are going to release, and I'm going to be releasing more films, especially things that are dealing with black people and arts and music. I'm just excited about the landscape of today.