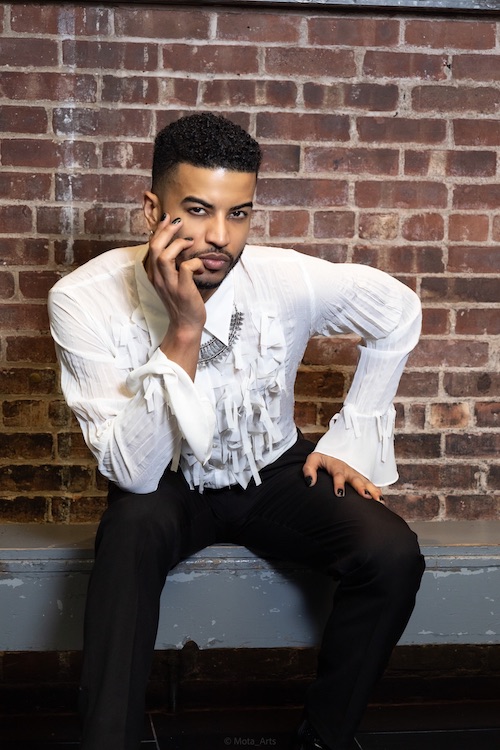 Julius Caesar, aka Julius Ferreira, is an original New York boy from Queens who was introduced to the nightlife at age 19. He was learning, watching and waiting when, after two years of having learned many different components that are necessary to generate a successful event, Julius was hired at his first LGBTQ venue. After experiencing many variations of the community, he realized his favorite was ballroom culture and then quickly decided he had more to offer than simply working for the venue. He started his event career in a neighborhood bar in Forest Hills, Queens and soon after that was offered an opportunity in Manhattan. 
His party called "Turn Up Thursdays" lasted five years and succeeded beyond his wildest imaginations. He worked at Boxers, Posh, and Atlas Social Club until the pandemic, when he then began to refocus and revamp his ideas and expectations.
Julius is currently working at Le Bain and is excited to bring a memorable Halloween event. He claims this is his favorite job thus far and he's excited for what the future holds. I spoke to Julius regarding Halloween, as well as some other future events
INTERVIEW >>>>

Hi, Julius. Since Halloween is right around the corner, what have you got planned and where?
So, Halloween tends to be a busy work week for me. The gays love a dress-up moment, haha. This particular year, I will work Le Bain and Top of the Standard for our annual Halloween party hosted by Susanne Barch. That Thursday of the Halloween weekend, I will also be hosting Hush nightclub's first Halloween party for our weekly event Leche. 
What is your favorite thing about Halloween and how is that going to tie in with your theme?
I usually love Halloween because of the escapism of being able to be whoever you want to be for one night, but this year, I feel like I'm stepping into myself, as the character I'm embodying will be Dracula, a creature of the night. Which, apparently, I am too! 

With so much experience in the nightlife, how far in advance do you plan your events?
To be honest, event coordinating, when it pertains to nightlife, can be a little chaotic. You can plan months and months in advance and one little thing can go wrong along the way and throw the whole event on a loop. I've curated events days before the opening and it's gone better than an event planned for a year in advance. To answer the question, depending on the size and the complexities of the event is how I gauge the time needed to plan the event. On average, I would say two to three months in advance.
Is there anything else you wish to talk about regarding Halloween or any future plans for other events?
I just want everyone to have a fun and safe Halloween and to stay tuned for my birthday party on Monday, December 26th. The location is tbd. You can follow me on instagram at @juliuscaeser.