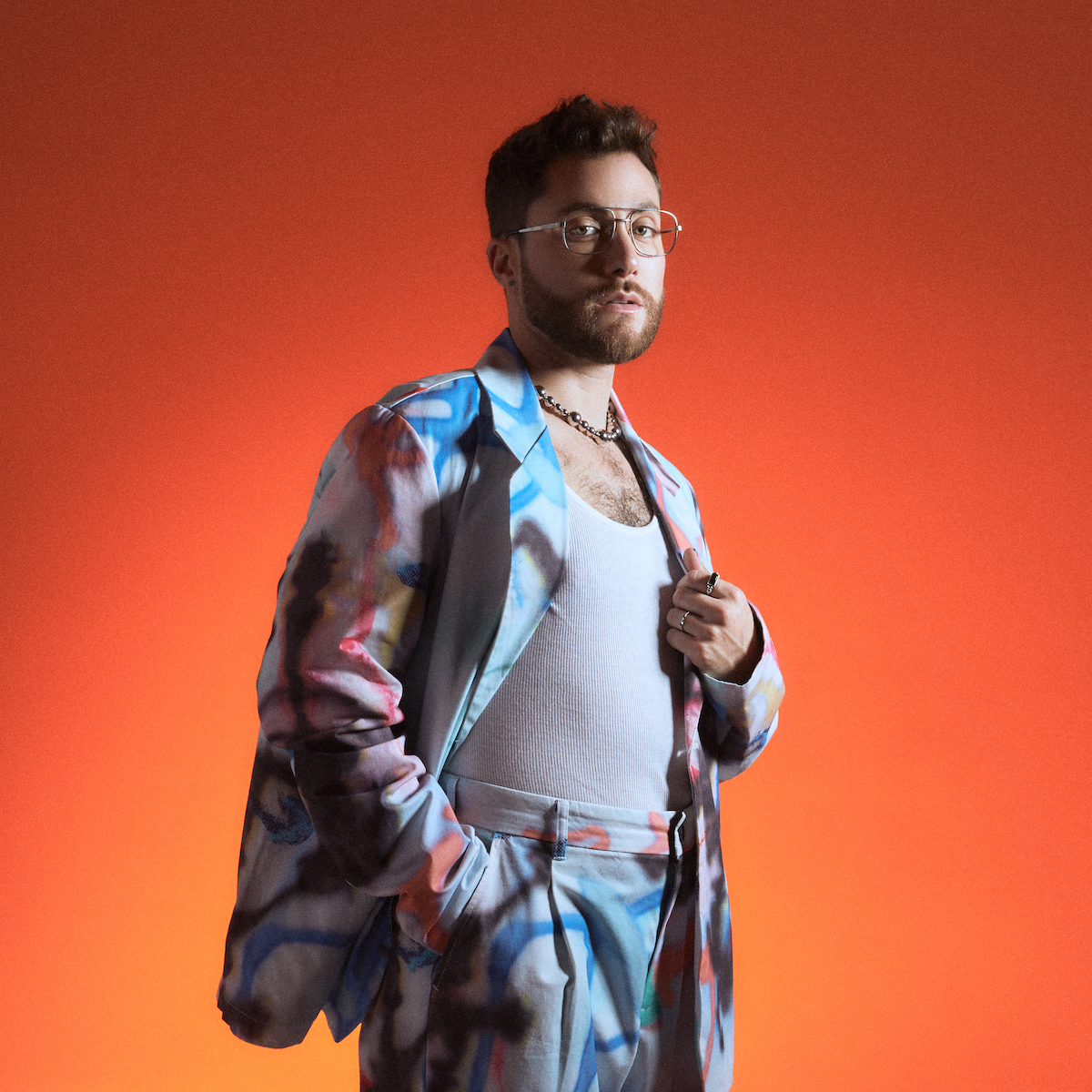 Recording superstar Jordy is on fire. He's diverse, he's dramatic, he's animated …but most of all he's talented. His songs are influenced by him…being very diaristic in nature. He wears his heart on his sleeve and he's not afraid to express his thoughts and his emotions openly. His songs are admired by millions on social media and he's celebrated sold out shows nationwide.
We had a conversation regarding his new hit single "Story of a Boy" and the inspiration behind it, as well as his career.
When listening to your songs, I always feel like you are trying to figure it out. Have you figured it out yet?
I definitely have not. I feel like that's what really brings everyone together. I think because it's so easy to think that we should have it all together. But I think I'm learning the older I get, that we might never have it fully together. And that's okay. We are human. That's what it means to be human.
So, what inspired your new song?
"Story of a Boy"? I feel like there are a lot of songs that were big back in the day when I was a kid, and it was hard for me to find queer artists at the time to look up to and listen to and find music that really spoke to me. So, "Absolutely (Story of a Girl)" by Nine Days was one of those songs that was just kind of everywhere when I was a kid. It was just one of those situations where I would kind of secretly change the words to the song in my mind because I knew that my truth wasn't a story about a girl, but it was a story about a boy. Years later, I've been putting out music for the past four or five years, and at this point, it's cool to see where I am now and see where I was years ago, but I've never really interpreted a song before. I felt like this was the moment for me where I can maybe write my own version for a song from my childhood. So, that's what I did. We reached out to the band and John Hampson, the original writer, and they were so excited about it. So supportive. And we made it happen. For me, I think it was like the whole process and the whole song is just so healing for that inner child that so desperately wanted to hear a queer perspective in mainstream music. So, I'm making the songs I needed as a kid, but I'm also looking out for all the queer people like millennials that recognize the story and see themselves in it. And also the younger generation that needs to hear a boy singing about a boy openly.
What advice would you give baby Jordy, knowing what you know now?
I would probably have a really long conversation with him. I think I would say all the pain and everything you are going through, I promise is going to feel worth it one day. I think when I was younger, I was obviously bullied for singing and for being more of a feminine boy. I had such trouble finding friends in middle school and feeling included. I think so much of those experiences have made me who I am today and they've made me as strong as I am today. It's been a great way to make art out of something beautiful. As Kelly Clarkson says, "What doesn't kill you makes you stronger." And I believe that. So, I would say, "What you are going through will pass and it's all going to be worth it. Keep being yourself because the second you stop selling yourself for something you are not is the second you lose sight of who you are. Just keep being you and keep pushing forward."
What do you think your ultimate stage fantasy would be?
I would love to play a sold out Red Rocks one day. Oh my god, there are so many things. I'd love to bring all of the visions I have for my stage setup to life. Big set, cool lighting. Which we are slowly but surely making happen. But I think there are certain places and certain venues that you grow up kind of reading about. I think Red Rocks is one of them. To headline a massive show in Chicago. Maybe like Thalia Hall or other venues I grew up going to. I could go on forever, but I think Red Rocks will come to mind first.  
If you could perform with anybody on the planet, who would it be?
Oh my goodness, perform with anyone on the planet. Do I go for maybe like an Elton John moment? I think that would make my mom freak out. That would be her biggest dream ever. I feel like Elton has paved the way for queer artists. He's a legend. He's written some of the best songs in the world and I love watching him perform. So, sharing the stage with Elton would be pretty cool.
Your songs are written in a very sensitive manner. What influences your songs?
I mean, I'm a sensitive person. That's who I am. I am an emotional, sensitive boy. I think for all boys, we are raised in this world of "Boys don't cry. Hide your feelings." I would love to inspire other boys to be vulnerable and to wear their heart on their sleeve. Ever since I was a kid, I just had a big heart in that way. For me, I want to say the hard things because I think people need to hear the hard things. I have for some reason had a really comfortable experience doing that. So, I feel that that's almost my duty as an artist and my responsibility to say hard things because people need to hear it. People need to be seen. I've been in therapy my whole life. So thanks to my therapist for teaching me how to be so open with my emotions, but I think at the end of the day, the more open the better and you're more able to connect with someone.
If you could have me ask you any question on the planet, what would you want me to ask you and how would you answer it?
Oh, my goodness. Let me think. I'm thrown off guard. There are so many options to choose from. Maybe just like, "How are you actually doing? And how are you feeling? On this day, at this moment, at this stage in your life?" And I will probably just answer like, "It's up and down. I feel like it's awesome to hear how 'It's amazing and you're killing it' and hearing that is so validating and it means so much to me. It makes me happy. It sparks joy when I hear things like that. But it's a journey. It's a constant grind. The highs are really high and the lows are really low. 
I had a s***** week last week. But this week is better than last week, so at this moment, I'm feeling good. I think it's really important to realize that all the artists that you listen to are living the same lives and experiences that you are and we're feeling the feels. I think it is important for all of us to just actually check in on each other. Make sure we're healthy and we're doing things for ourselves. Having real conversations like that, I think, is so important."
Is there anything you want to add to this that I didn't cover or ask you?
Well, I am about to go on tour. I'll be on tour for the month of April. I'll be going to like 13 or 14 cities. I'm opening for an artist, Spencer Sutherland. And then I'm doing some headline shows in the UK at the end of May. I am very excited about that as well. So, if they are reading this, they can come see me on the road.
What are you most excited for regarding touring?
Well, I'm just excited. I'm excited to meet fans and Spencer's fans. Connect with a lot of new people and also get to see my Jordy fans on the road, who I get to see often when I'm playing shows. Always amazing connecting with them. And this feeling of adrenaline that I get on stage when I hear them screaming the words back at me. It's the best feeling in the world. I'm just excited to get on stage and put on a good show. And hopefully see some new faces.