Athlete, author and addict Joe Putignano has lived the life of someone who had his eyes set on being part of the U.S. Olympic Men's Gymnastics Team to living in homeless shelters and on the street. With over eight years of recovery from addiction under his belt, he is embarking on his next goal of earning his Master's degree as an Emergency Nurse Practitioner.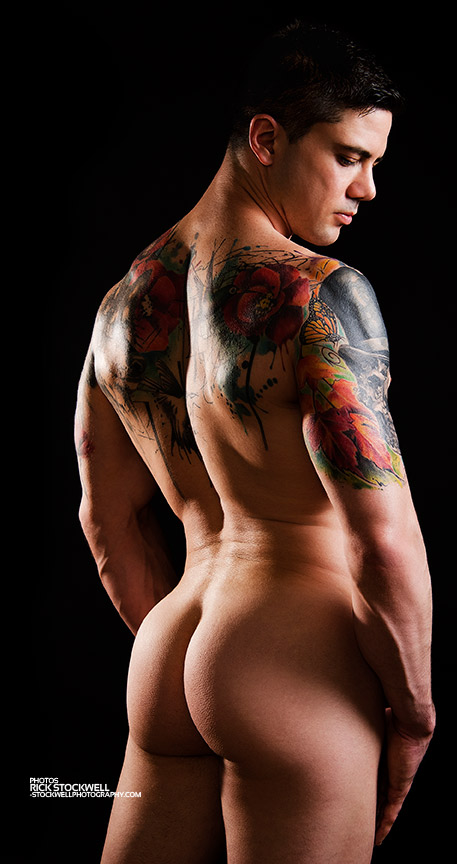 As an athlete, Putignano's passion started at the age of three watching the 1980 Olympic Games. After watching the gymnastics competition, he pulled all the couch cushions onto his basement floor and began to teach himself. By 1987, he won numerous Massachusetts state and regional gymnastics championships and trained at the Olympic Training Center. Additionally, he is the author of "Acrobaddict," a memoir of his fall from being a top athlete into the unforgiving hands of addiction – only to climb out of its grasp to become a performing artist and contortionist. He was approached by Robert LePage, and after LePage heard Putignano's story, he created the Cirque du Soleil travelling show, Totem, where he told Putignano's story with him playing the role of the central character, Crystal Man. In addition to his credits with Cirque, he has performed on Broadway in The Times They Are A-Changin' by Twyla Tharp and in a number of stage productions with the Metropolitan Opera House.
Today, in addition to his studies for his Master's degree, Putignano is a spokesperson for recovery and an advocate for proper treatment and care to help those afflicted with this disease. He is a living example of it truly being something one can recover from – and he discusses the challenges he faced in his early days to doing what he can to be an advocate. He works tirelessly to change the stigma of addicts and encourages people to help them and to be there for them. "Recovery is by no means easy. It is the one disease where one can liken it to being trapped in a jail cell with the keys on the inside. Sometimes all it takes is that one person to show them where the keys are and help them open that door." For his memoir "Acrobaddict," Putignano has been featured on "Anderson Cooper 360," CNN's Dr. Sanjay Gupta, ABC, CBS, Headline News, Huffington Post, CTV Canada, National Brazil TV Global, Instinct Magazine, Out Magazine, The Advocate and TheFix.com.  Putignano has received incredible literary reviews, including this one from Publisher Weekly: "Putignano nevertheless writes so vividly about his highs that readers practically experience them with him. Similarly, his lows drop them into the private circles of hell on earth he created. A more powerful anti-drug missive would be tough to find." And Anderson Cooper wrote: "A very raw, honest and harrowing account of addiction and survival by gymnast Joe Putignano." Putignano attempts to advocate recovery in the gay community, as he has witnessed not only himself die twice from addiction, but other beautiful souls. He has also appeared on various TV shows, soap operas and in many magazines.