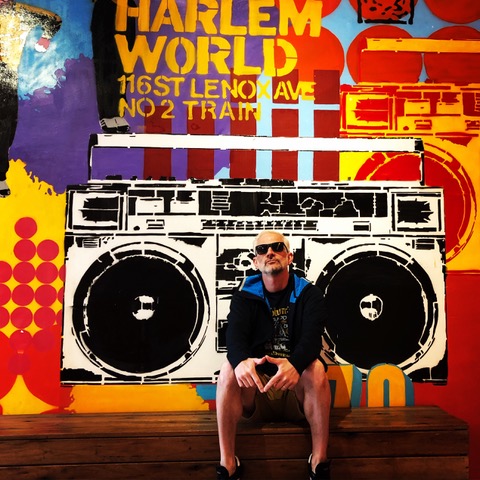 Jipsta is a very talented, passionate and message-oriented out rapper living and breathing in New York. He has been present in and around the nightlife scene for a while, and although facing certain challenges in the music business (as most do), he sticks to it. He has recently recorded some new music, titled "Swaggerific." The lead song was influenced by his "sexy, man-crazed alter ego," and after hearing it I know why. The album is fun!
I shared some questions and answers with Jipsta and found him to be a blast.
INTERVIEW > > > > > >
As a white, gay rapper, what's life like, and how did you begin rapping?
Interestingly, the story of how I first began rapping is detailed on a song called "7th Grade," which appears on my new album, "Swaggerific." The response to it has been overwhelmingly positive, and I suppose that is because it is the first truly autobiographical song I've written and released thus far. The short version of the story is that I had a rough elementary school experience (i.e., being teased for being gay, not having many friends), so my mother decided to send me to a private school for junior high on Long Island. It took over two hours to get there by bus, but the best part about the experience was that the older kids on the bus would bring a boombox every day and just play all this incredible old-school rap and hip-hop music. I was blown away and immediately obsessed. Eventually, I started jotting down simple rap songs/lyrics in my notebook on the bus ride, then started rapping in the hallways and cafeteria incessantly, and ultimately made my debut as "LL Cool JP" (I go by the name "JP" in real life) and actually won the contest! This was a big deal, because I was 12 years old, and there were 17- and 18-year-old seniors in this contest.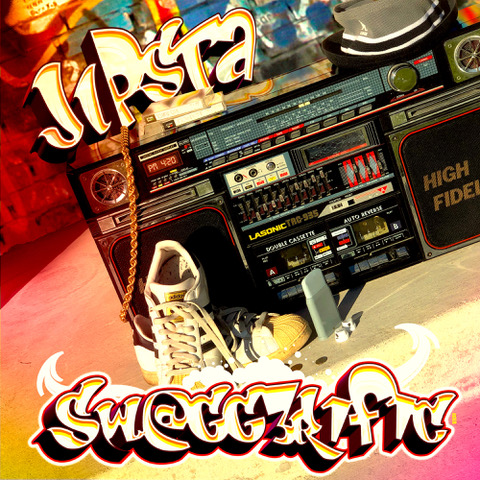 As far as my day-to-day life, I have been with my partner for over 15 years now. We love popping up in bars like Ty's and Julius on a Friday night to just hang, hang with friends, have some strong drinks and hear good music. We actually met at The Monster, so the West Village is still very near and dear to us.
Who are your influences, and do you know Cazwell?
I grew up as an only child in a very Italian single-parent household. Anyone who has grown up as an Italian-American knows that on Saturday, kids are required to clean the house from stem to stern, and my mother definitely kept that tradition alive. On the plus side, she always played incredible music while I was dusting and vacuuming, mostly R&B/soul and disco. I credit this time period as what ultimately fostered my love of music. As far as musical influences, I always cite Big Daddy Kane, Rakim, Salt-N-Pepa, Beastie Boys, De La Soul and Kid-N-Play as those who really got me excited to start writing rap songs.
Cazwell and I definitely know each other, and he and Peppermint actually gave me one of my first gigs performing in NYC when they were hosting a weekly part at The Ritz! I love his sense of style, and he is without a doubt a pioneer as far as LGBT rap is concerned. Also, he is an INCREDIBLE DJ, and everyone should go hear him spin if they have a chance! I do get compared to him a lot (a huge compliment), but the stars haven't aligned for us to collaborate on a project yet.
Tell me your most fun or embarrassing experience while performing live.
The best experience I've ever had performing is when I got to headline a performance at Splash in March of 2008. There were so many elements that conspired to make this evening absolutely amazing, but I think the best part was that 20 of my friends from high school had come to see me perform for the first time, so there was this additional energy that was in the room. On top of that, Manny Lehman was DJing, and the place was PACKED. I did a medley of three songs that night, including my first single, "Don't Act Like You Don't Know." When I perform this song, I have these signs—one of them says "Don't Act Like" [and] the other says "You Don't Know," and I have hot go-go boys hold each one up on the chorus when I do this call-and-response part with the crowd. That night was the first time that I truly heard EVERYONE in the club going back and forth with me, which is literally one of the best feelings in the world for a performer. As if that wasn't enough, I had a huge surprise planned for the crowd that night—during my second song, "Middle of the Dancefloor," my friend Kevin Aviance came out and danced along to the track while I performed. The crowd went NUTS and were screaming so loud that I actually think I stopped rapping because I was just smiling and watching him myself!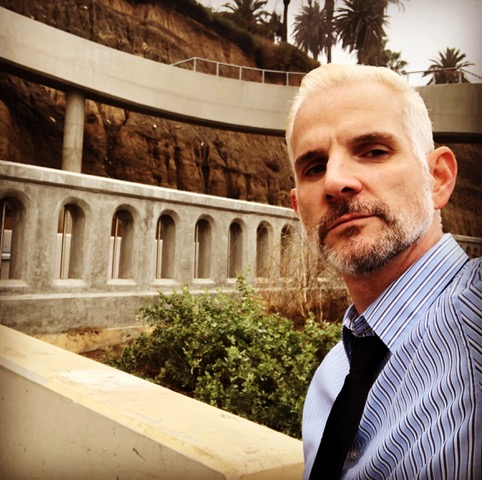 What inspired your newest release, and is there a message that goes along with it?
Not many artists can say that they have recorded four full-length albums, so I am really proud of this new album "Swaggerific." People always think I'm nuts because of the titles I come up with for my albums (e.g., "Bandoozle," "Ban2oozle"), but the truth is, these are words I use in my everyday life! Like, one of the songs on the album is called "Team Too Much." That is literally something I say ALL.THE.TIME. It basically refers to someone who is being too over the top/dramatic and always trying to be the center of attention. I honestly feel like it should be a hashtag: #TeamTooMuch. Can we start that? Anyway, this album is hands-down the most fun album I've ever recorded. I went into the recording process intending to make a very nostalgic, old school/golden age hip-hop, "party rap" album. But the really exciting news is that fans of my "Nasty Boy" persona will be extremely pleased with the lead single "Berenjena" (the Spanish word for eggplant) and "(Hit It) From the Back," where I let my sexy, man-crazed alter-ego out of the cage I've kept him in for a minute.
If you could make me ask you any question on the planet, what would you want me to ask you?
If you find out that there is a "Life TiVo/DVR" that you can watch when you die, what scenes/moments of your life would you have a season pass for?
What challenges did you have to overcome to get to where you are in the music industry?
You would never know this by the number of reality-based competition shows there are on television, but the music industry is NOT for everyone. Sadly, it is isn't only about how talented you are, how much you love music or even how you look; a lot of it is timing, an audience's taste in music, the people you align yourself with and your ability to hear "no" and keep going even when everyone asks you, "How much longer are you gonna try to make this music thing happen?" I actually talk about this a lot on the songs "Industry" and "No Talent Rappers" on "Swaggerific." I guess the biggest challenge/disappoint I personally faced was that I was signed to a development deal with a major label right out of high school as the "next hot white rapper." As I was recording an album, the label expressed concern that an openly gay artist may not be received well (it was the early '90s). I ended up losing the deal and feeling frustrated. Another challenge I still face is that it is hard to get "noticed" when you are emphasizing how lyrical you are as an artist when we live in a very visual world. A lot of people have told me, "You know, you could probably get a million views on one of your videos if you just take your shirt off or hire hot, half-naked guys to dance in it." To be more true to myself, I am really proud of how I expressed myself visually in my two latest videos (directed by Spencer Slishman), "All Systems Go" and "Hotel Motel."
What would have to happen for you to have your ultimate stage fantasy?
I've always had this vision of being part of a "gay rapper super group," almost like the Wu-Tang Clan. I would love to be on tour with the best of the best in the LGBT hip-hop community like Cazwell, Lady Sovereign, Young M.A., Lady Leshurr, Le1f, Big Dipper, Big Freedia, where we all perform individually and then all come together at the end to perform this monster record that we're all featured on. I honestly think this could be a possibility and could become something that people looked forward to during Pride season or even on New Year's Eve! Just putting it out there in the universe!