Good morning, New York! On your drive to and from work, you can now listen to Channel Q and you can listen to it in New York on 92.3 HD3, the premier LGBTQ+ Talk Radio Network, "dedicated to celebrating the LGBTQ+ community and their allies." The brand new radio station is all about diversity, inclusion, pop culture, LGBTQ+ news and new music. Entercom Radio launched the station's expansion to six new cities, including New York, in February bringing the number of national affiliates to over 30 markets, including LA, SF, DC, Chicago, Boston, Miami, Dallas, Las Vegas, Denver and Seattle to name just a few. The program can also be heard nationwide via the Radio.com app.
I spoke with morning host and TV personality Jai Rodriguez, who appeared on the original "Queer Eye," and even received an Emmy for it. He vibrantly narrated the characteristics of his radio show, "The Morning Beat," and what it is all about. The show began as a passion project in Los Angeles and quickly grew, and it is constantly expanding.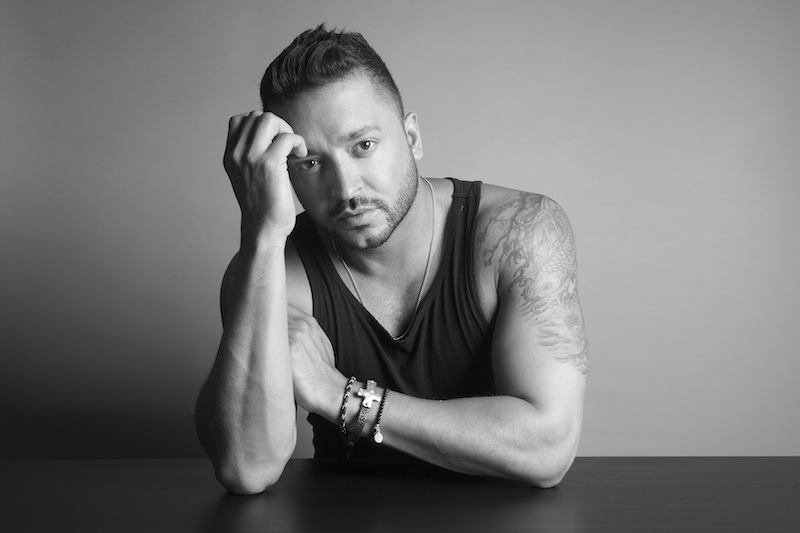 INTERVIEW______________
Tell me about your radio show. Is it mainstream?
What is your definition of mainstream?
I can listen to it in my car, and it's not Sirius or satellite radio.
It's mainstream in the car, which is, I think, the more shocking thing for a lot of friends to stumble across a familiar voice and say, "I thought you were doing a podcast!" Why would they think that? This is an actual coast-to-coast radio station that's available, like you said, in your car. It's also available on the Radio.com app and on HD radio, and you can even shout that to your smart speaker Alexa and just say, "Play Channel Q on Radio.com." So you can literally listen to it everywhere that you could possibly imagine.
How did you get started?
Channel Q came out of an innovation team at Entercom Radio. We asked ourselves what was missing from the current radio landscape and discovered there was a need for an audio platform for the LGBTQ+ community and our allies, a destination that included not just music, but opportunities for meaningful dialogue and discussion of the news of the day and current events impacting both the LGBTQ+ and progressive communities.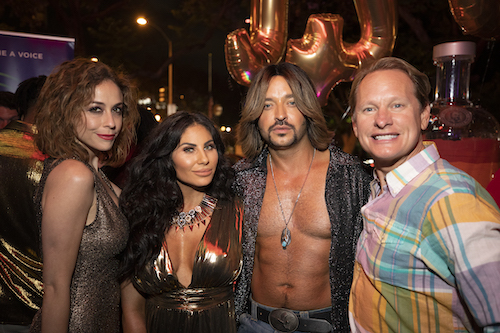 What do you want your listeners to take away from Channel Q?
That Channel Q is a destination where members of the LGBTQ+ community and our allies can come to hear themselves being represented and reflected back. A place where their stories are being told, and a place where they feel they are being heard.
If I want to listen to Elvis Duran, I put on Z100. If I want to listen to Jai Rodriguez, what do I put on?
In New York it's 92.3 HD3. We have four talk breaks an hour, like Z100 and a lot of the other radio stations, where it's music and commercials and then four talk breaks. They are about 5 to 7 minutes depending if there's a celebrity guest or whatever. It's a similar format. Our program director, Brian Holt, was the creator and executive producer of Ryan Seacrest's first nationally syndicated radio show. I have to say, after listening to that show for years I do feel that we have a structurally similar vowel. So it's going to be really familiar to the ear. The first time friends heard it, it was really interesting, because it was the first time that a lot of my friends had been listening to something on terrestrial radio that was specifically geared for our community, that wasn't just dance music. It actually has contests to politics to popular culture to health—I mean, you name it, we cover it. Certainly in the morning we cover all those kinds of morning-relevant topics.
Are you familiar with WBLI, a Long Island station?
I grew up with BLI. I'm from Long Island. I lived on Long Island until I was 18, and then I starred on Broadway for half a decade, and then I got my first Emmy with "Queer Eye" and moved to California after the episodes of "Queer Eye" in New York. So I'm familiar with WBLI.
How would you compare Channel Q with a station like BLI?
I would say that Channel Q is a party with a purpose.
It's fantastic to know that I've been working in this industry for 22 years. 1997 is when I started, and I've really been doing this for a good amount of time professionally. So let's face it, when I try to compare something to another thing, I say we are covering the same headlines of Kardashian to Trump. Our station, for the first time, gives a voice the LGBTQ community. We've never had one in radio. Our media in the U.S. covers Gay Pride and things like that, but they don't tell our story. They don't make headlines in the way that Channel Q makes them a priority. When you see something or you hear about something, it makes you more compassionate for that issue and gives you a broader understanding of what people who might be actually different than you are experiencing. That mutual experience is the thing that unites us to realize, hey, we are all going through a lot of the same stuff.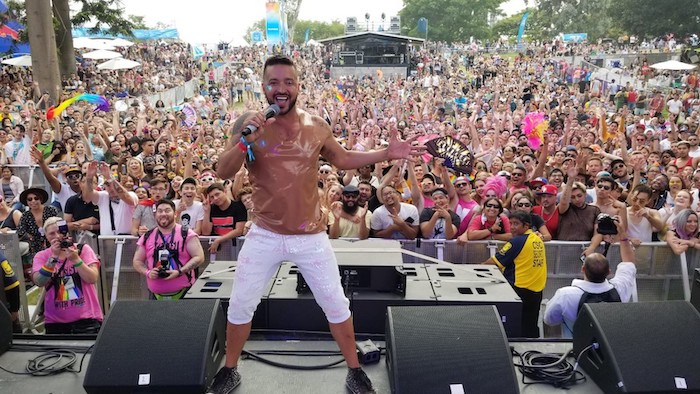 What kind of music do you play?
Brian Holt, , our program and music director, would like to say, "music that makes you want to move and inspires you." So it tends to be things that have a good beat to them, we play a wide variety of pop, dance and EDM artists. Our playlist includes LGBTQ artists such as Sam Smith, Troye Sivan, Greyson Chance, Janelle Monae, King Princess, Adam Lambert and Erasure. We also play artists that support our community, artists like Billie Eilish, Lady Gaga, Halsey, Ellie Goulding, Robin Schulz, Avicii, Pink, Jonas Brothers, Panic at the Disco!, Calvin Harris, David Guetta, Kelly Clarkson, Ariana Grande and Lizzo, to name just a few! Whew! And of course we play the queen, Madonna, including a few songs from "Madame X" CD, including remixes by Tracy Young. And other artist are popping up weekly on our format.
Any success stories or interviews you want to share?
A lot of the people that started with a small following now have 17- to 20-something million followers and end up getting crazy radio play all over the world. I have the fortune of having a good friend that was at Coachella with the Channel Q Coachella house, and it was K-Rock, Amp and us, and many of the mainstream artists that performed at Coachella were overjoyed that there was an LGBTQ station and wanted to interview with us. That was not the expectation we were told coming in. We were told that we were new and that we may not get some of the big heavy-hitters. But instead, the heavy hitters were more than eager to join us and have a chat in our Channel Q Coachella house.
Were you in New York for WorldPride?
I was not. I was actually in San Francisco in the parade, so it was a great opportunity to kind of see that as commercial as we think it has become, it really hasn't. You go to San Francisco and are reminded the "+" of LGBTQ+. Those who are gender-nonconforming are having a hard time getting work and all those things. While I may have been working in this industry for 22 years and have accomplished things that are groundbreaking in terms of where we've come as a community, we still have a very long way to go. Until my brothers and sisters experience the same kind of life that I do, and I have that opportunity, I will continue to fight. Of course, selfishly, I would've loved to go to WorldPride, but honestly from May till like September I feel like my life isn't mine.
Where are you based? What are the best ways to tune in?
Our main studios are based in Los Angeles. We also have studios in other markets like NYC, D.C., San Francisco, Chicago, Miami, Boston, Philly, Seattle and Palm Springs. Though Channel Q broadcasts coast-to-coast, the fastest and easiest way to connect and take us anywhere is to download the Radio.com app then just search for Channel Q.
9 a.m. to 1 p.m. Eastern
6 to 10 a.m. Pacific
Morning Beat with Jai Rodriguez and Mikalah Gordon
1to 5 p.m. Eastern
Drop the Subject with Ally Johnson and Jarrett Hill Drop the Subject looks at politics and current
event news of the day through
the LGBTQ+ lens
5 to 7 p.m. Eastern
Two-hour Music Mix Show
hosted by DJ Alex D
7 to 10 p.m. Eastern
Let's Go There with Shira
Lazar and Ryan Mitchell
10 p.m. to 12 a.m. Eastern
Loveline with Dr. Chris Donaghue