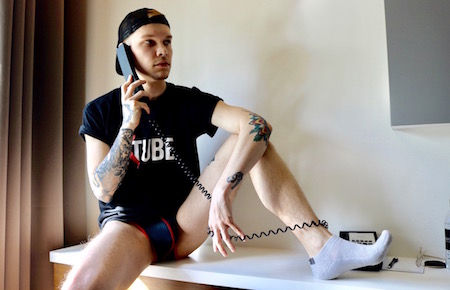 When it comes to learning about all things sex, a lot of people are able to turn to a friend to ask the most intimate questions. However, this isn't as simple as it sounds for someone who identifies with LGBTQ. So what are the options?
Reaching an age with a hunger to learn more about sex can be simple, right? You turn to your elders, parents and teachers, who would show you the way. From slipping condoms on cucumbers to pointing out the anatomy of a vagina, the older you get, the more you start to understand about this act of love and affection.
However, there's still a piece missing. When it comes to high school sex-ed class, it's all very straight: cis-man and cis-woman and penetrative sex. So where do those in the LGBTQ community learn about sexual health and wellness?
According to a Human Rights Campaign report, only 12% of millennials said their sex education classes included mentions of same-sex relationships.
Of the 50 U.S. states, only nine require sexual education to be inclusive of all orientations. A further four states instruct that LGBTQ identities be illustrated as deviant and undesirable, according to information compiled by the Guttmacher Institute.
For example, schools in Alabama are legally required to emphasize the belief that homosexuality is "unacceptable and criminal," despite sodomy laws being struck down more than two decades ago. This lack of comprehensive and inclusive sexual education has detrimental, systematic effects on the LGBTQ community, as well as public health in general.
Recent research by the Center for American Progress has found that, "Men who have sex with men account for eight in 10 HIV diagnoses amongst young people." They also reported that trans women are "particularly affected by HIV."
Without proper sexual education, LGBTQ youth will fall victim to dangers that their straight counterparts won't. In fact, studies show that young women who identify as lesbian, gay or bisexual are more likely to contract an STI than their heterosexual classmates.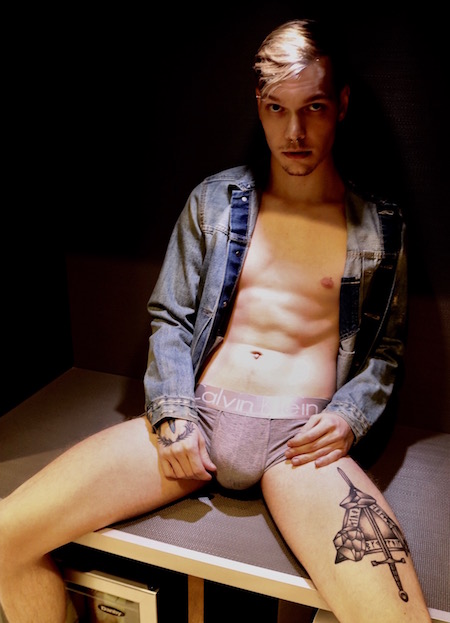 SonOfTheSea, aka Blake Grey, a gay porn star for internationally acclaimed LGBTQ adult entertainment website Xtube, shares his experiences on gay sex education and what porn did for him:
"Having grown up in a small town, sexual education was very basic. Gay sex was more of a subtopic rather than equal to the rest of the information. I remember being told the basics, 'use lots of lube and condoms,' but 'gay sex' was never mentioned again. Although that is good sex advice, a gay male should know more about what's going on and how to go about sex the proper way.
"The most noticeable thing for me was the fact that foreskin wasn't talked about, other than the fact that guys get circumcised. Being 'uncut' myself, this made things even harder, because I thought that my foreskin made me less attractive or 'not normal,' because every other guy I knew was circumcised.
"When I started having sexual experiences, I was very self-conscious about my penis due to being uncircumcised and not totally knowing how to go about sex. Since no one was talking about it, the Internet became my teacher. Porn allowed me to see other guys who were just like me, which made me feel 'normal.' This allowed me to be more confident in my own body and eventually get into porn myself!"
While adult entertainment is perfect for moments of sexual pleasure and can be used in ways of enhancing your sex life, it cannot always teach you the lessons of health and intimacy with the same sex, and how to stay safe when doing so.
The fight for the education system to become more inclusive and begin teaching relevant LGBTQ issues, including sex education, is an ongoing battle that many people are keen to raise awareness of. When young people see themselves reflected in what they learn, it will equip them to make safe and informed decisions when forming relationships in the future.
Xtube is going to be highlighting these issues at this year's NYC Gay Pride in June. It will be running a number of different campaigns around gay rights alongside its attendance, including sex education, safe sex and the normalization of gay sex/porn. Xtube will be heading to this year's parade with a huge, eccentric float, as well as 200 marchers, including a number of influencers and activists.