Gospel house legend Inaya Day has released an inspirational WorldPride anthem titled "One World." She had the honor of performing it at the Hammerstein Ballroom NYC in celebration of WorldPride.
"'One World' is about unifying the world to end hatred and chaos. We need to be reminded that there is strength in unity," Day says. Day is a dance industry icon recognized for her distinctive house vocals, and was named by Billboard as one of "The Greatest Top Dance Club Artists." She has worked with legends like herself, including Frankie Knuckles, Crystal
Waters, Louie Vega, Queen Latifah and P. Diddy. The NYC-based artist has also appeared on tracks including "Horny 98" by Mousse T and "Nasty Girl" by Prince. Day also has her own record label, from which we can expect to hear some new music soon.
I spoke with dance sensation Day, along with TV host and film personality Ron Russell (from "The Jimmy Star Show With Ron Russell"), we talked about her career, her newest projects and the current, intimate aspects of her life.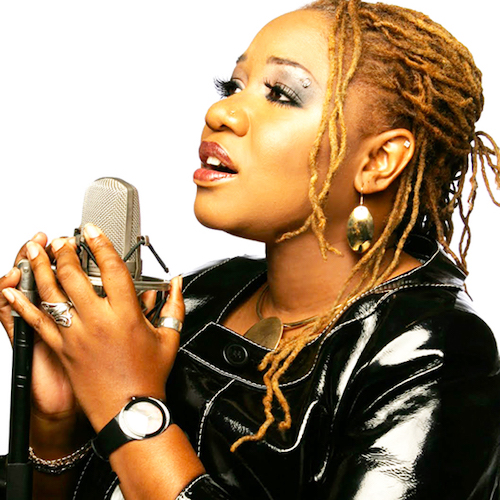 INTERVIEW
ES: Tell me about your new anthemic, WorldPride song?
I did this song with Masterbeat, who called me and asked me to do a song called "One World" since the main theme of this WorldPride song would be "One World." They asked me to sing it, and I agreed, not knowing at the time that it was their theme for WorldPride. So I went in and I sang "One World," then Brett Henrichsen of Masterbeat called me and told me that they wanted me to perform it at The Hammerstein Ballroom for WorldPride. I said, "OMG, I would love to!" He had aerialists, eight dancers, and it was a big production for just seven minutes. It was wonderful. It was amazing.
ES: It's an amazing and powerful song.
Thank you.
ES: Aside from that, what are you up to?
Well, I've been traveling a lot. I'm also a band leader for my band, 45 Riots. We have been traveling a lot, and tomorrow we are leaving for LA. So in between my shows I am doing band gigs. So I'm just doing music, music, music. I'm juggling between my shows and my gigs, and I'm not complaining at all.
ES: You're a busy lady.
My next song is with Joe Gautreaux. We have a song called "Work It If You Want It," and it's basically about, you say you want your freedom, but you got to work. Freedom is not easy. It's encouraging everybody to do the work. I also have a song coming out with Tony Moran. We are working out the kinks for that. We are trying to find a window to release it, and every time we're about to release it, he goes away, and in the meantime another one of my songs comes out. He suggested we do it when we're both clear and the summer is over, so maybe early fall. Right now we are both playing tag.
ES: So you're one of the biggest gay icons around.
I guess so.
ES: How fun is that?
It's really cool. They seem to love me.
ES: When will you be in New York performing again?
My shows in New York are very few and far between. But, I have gigs in New York with my band.
RR: You see now, if I were interviewing you, my question would be, how's your sex life? How's your boyfriend, and are you cheating on a husband?
I don't have a husband, thank God, and I got rid of the boyfriend because he has a problem with me traveling.
RR: Screw that, career first.
He's known me since the 90s. When he met me he was the manager of the musical theatre I was doing an Off-Broadway show in here in New York. He met me when I was in the show. So, you know, I'm an artist. He is also a DJ, so he played my band's music. One day I landed in San Francisco. I get a call—he was impeccable with the timing—wishing me a good flight, and then saying, "Did you get there safely?" He was great with that. But this day he called while I was standing on the curb with my manager and waiting for the car to come around.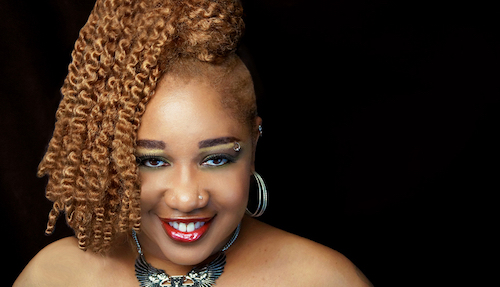 He said, "We have to talk when you get back." Now, everyone knows what "we gotta talk" means! He said, "No, it's not like that. I'm just wondering if this is what I have to look forward to—you never having time for me. Is that what this is going to be?" I said, "You know what, let me call you right back." I never called him. He kept calling and calling. If you're that short-sighted, than you can beat it! Eventually I picked up, and he said, "I've been calling and calling you." I said, "You don't have to, I'm good."
ES: That's a great story.
RR: After interviewing 4,000 people, it's very hard not to do an interview when someone's doing an interview.
Right, it's just second nature.
ES: So, Inaya, is there anything else that you'd like to share that I haven't covered?
I don't know if I mentioned it the last time, but I have my own record label. I've had it for quite some time. I'm really going to start focusing on it, because I'm always on everybody else's label, and I really have neglected my own.
So I'm going to really start concentrating on putting my own music out on my record label. I have a Christmas album out on there and things like that, but there is a track I've done with a South African producer. I don't want to spill all the beans, but we are going very Afro-tech. The cover will reflect that, and we have a little video where we are animated in it. Someone animated us, and it looks very much like Wakanda. So I'm going to really start focusing on my own label, and I believe that anything you focus on and put your energy towards will reflect that and will get bigger and better. The label is called Ny-O-Dae. It's the same name as my publishing company. My mother always told me when I was a kid: "There's nothing like having your own." I've always followed that. I just need to put more energy into my own.
ES: You're right. Artists really have a hard time making money these days.
Yeah, you need at least seven streams of income. Oh, and did you know that last year Adidas licensed "Keep Pushing"? They showed the song during the Grammys. Actually, they remixed the song, and they had Dua Lipa, an award-winning pop artist, singing it. They had to send me the music, and I had to approve it. That was so cool. I get to approve Dua Lipa! So I was watching the Grammys with my mother, and all this new music was showing up during the commercials. All the songs that had sync licensing, you see them with The Gap and things like that. It was getting toward the end, and I told my mother, "Man, they're not going to play 'Keep Pushing.'" Then maybe the next commercial, no sooner had I said that, it came on. I was screaming. That was a great feeling. That's a peak watch hour. So millions saw it, and that was brilliant.
Inaya Day will perform at The Bitter End, 147 Bleecker Street,on the 8th August.
Facebook: /INAYADAYOFFICIALPAGE Twitter: @INAYADAY
Inaya Day