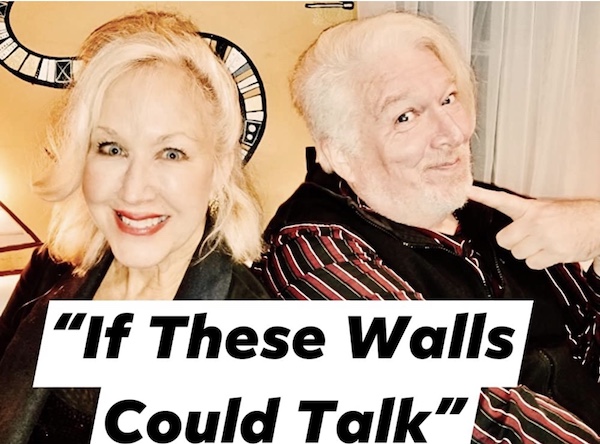 One if the most provocative, intimate and entertaining shows to come out this year, If These Walls Could Talk has catapulted to success, along with its hosts, Wendy Stuart Kaplan and Tym Moss. Wendy is a fit model, entertainer, movie producer, author, advocate, and comedian. Tym Moss has been singing and entertaining the LGBTQ community for years. 
If These Walls Could Talk provides an in-depth look at some of the biggest celebrities, including Alex Skolnick (Testament), Richie Rich (fashion designer), Scott Page (Pink Floyd), Kenny Aronoff (Smashing Pumpkins), Howard Bloom (author), Randy Edelman (world renowned composer) and a vast array of others. The show also features some of the best of New York nightlife, including Michael Musto, Kevin Aviance, Ike Ivelli and a cascade of some of the fiercest queens known to man. 
If These Walls Could Talk can be seen every Wednesday at 2 PM and is broadcast live from Pangea in New York City. The show was originally conceived by Wendy, who entertained the world with her Pandemic Cooking show all through the crisis. 
The future looks bright for If These Walls Could Talk and its hosts. Wendy can be seen in the Manhattan clubs at any given time. And Tym will be celebrating his birthday bash at the Q on Saturday, April 30th.