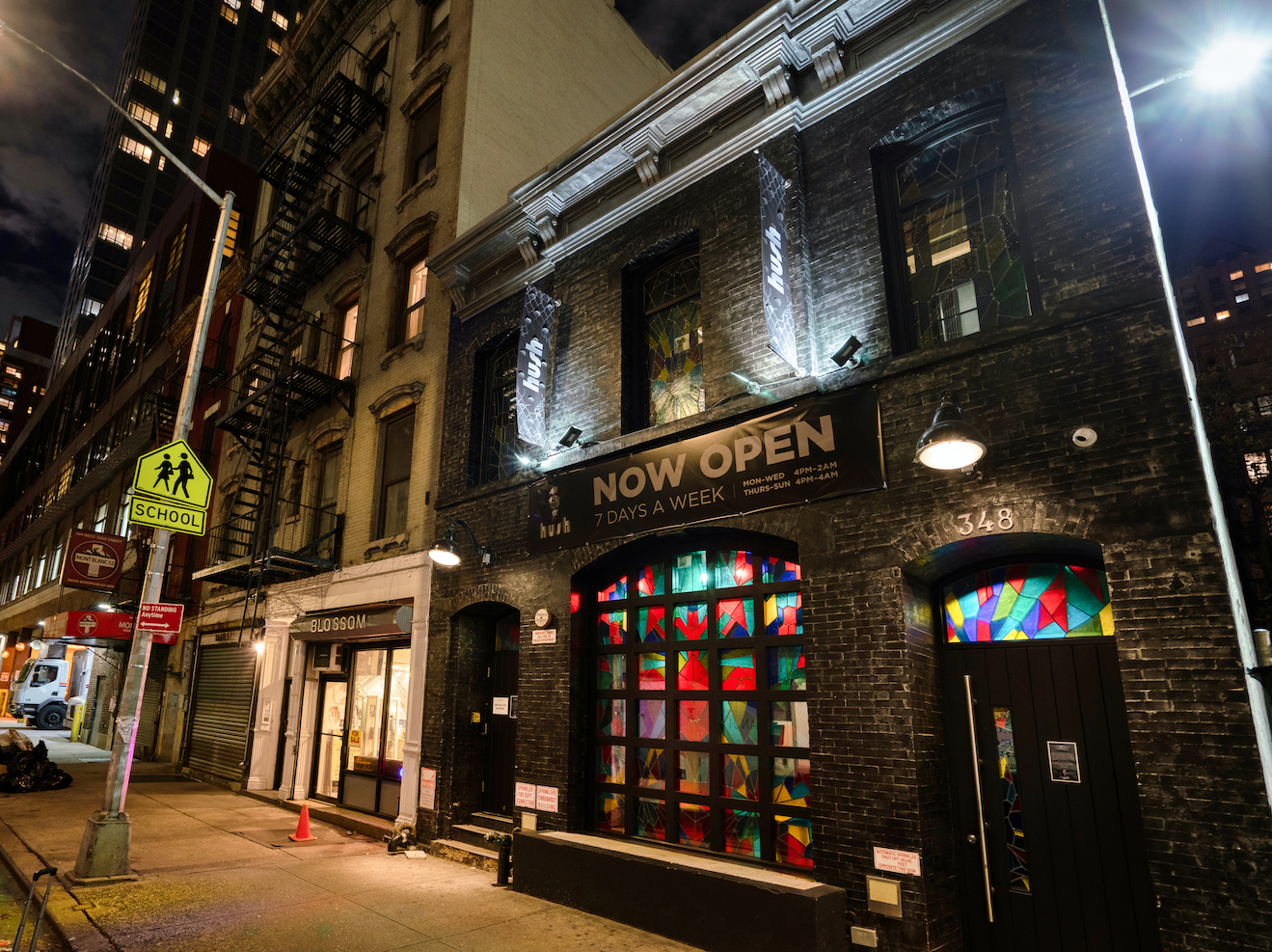 It's a renaissance of NYC nightlife these days. Many new amazing venues have opened this year, changing the way LGBTQ people party in the city that never sleeps. As soon as gay bars were able to turn the party lights back on, queer New Yorkers packed venues and have been carrying on as true loyal patrons. Riding on the trend of opening exciting new venues such as the Q, owner Bob Fluet has teamed up with business partner Rob Hynds and opened HUSH, which was one of the most anticipated openings of this year.
One of the reasons it was eagerly awaited was the fact that the building that houses HUSH was previously home to another much-beloved gay bar called Therapy. There were high expectations as to what HUSH was going to be converted into, and the venue has proven to stay true to the energy of Therapy while bringing the space into the 21st Century. Under the helm of designer Jasin Cadic, the two-floor building has been vividly brought to life and brilliantly transformed.
According to Cadic, the inspiration for the design of HUSH was the building itself–what it is and what it was calling out to be. The building was a carriage house over 100 years ago.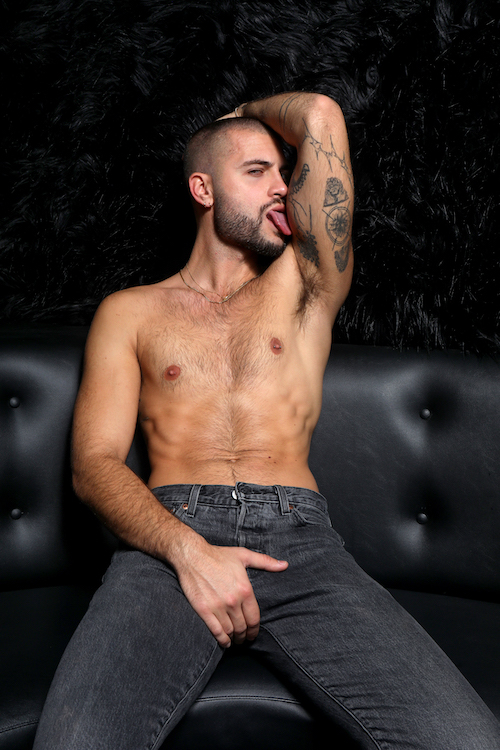 The colorful history of the building was preserved, but the design also leans into making something new. The overall exterior design is old industrial meets contemporary art–blending the two and giving it a timeless feel, which is very New York.
As for the interior design, the goal was to create a feeling that it was an old warehouse that the club just moved into. It's a fresh take on an old New York vibe, paying homage to the gritty clubs, bars and warehouse parties of old with a fresh new feeling. It's a shot in the arm that Hell's Kitchen and NYC needed. Brick, concrete, black shag fur walls, a 7-foot 3D handmade and wielded sculpture made by artist Steel Neal, Heutek graffiti pieces, amber glass chandeliers from the 1950s, Dutchman customs stained glass windows, and Mike Ruiz photography adorning some walls…all of those elements contribute to the immersive feeling from the second you walk up to the building. It's not just a bar or club with a few cool things on the walls or some nice couches; it's an experience that creates total immersion into the world of HUSH.
As for programming, the venue offers daily top-notch drag shows under the direction of entertainer and Night Life Director Marti Gould Cummings. HUSH's talent roster includes some of the most exciting performers in the greatest city in the world. It happens Thursday through Sunday, and when the show curtains go down, the disco lights come up and the gogo boys come out. With lines down the block, Patrick Crough, HUSH's other Nightlife Director, creates magic on both levels, with a stellar lineup of NYC's most in-demand DJs. They play elevated dance and house music you no longer have to travel downtown or to Brooklyn to hear. The staff happens to be an edgy array of handsome bartenders, hot dancers, and hosts that know what you want and when you want it. It's a space and vibe that makes you feel sexy and welcome to let your inhibitions down and have a little fun with some new and old friends.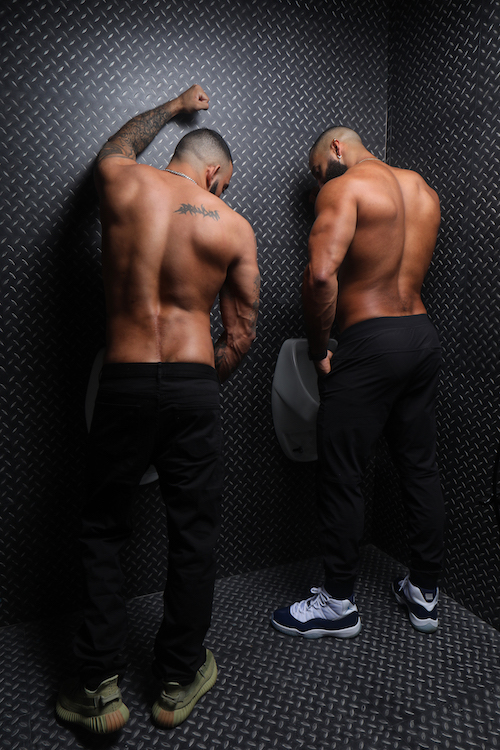 HUSH is finally bringing something full-grown to Hell's Kitchen. Something for those who get "it". Something for those who have been looking for a place in HK to call home base.
HUSH, now open seven days a week, offers daily happy hour, drag shows, and the hottest DJs in NYC. For a complete line-up of events go to hushhk.com or find @hushhkbar on Instagram, Facebook, or Twitter. To contact designer Jasin Cadic on IG @jasincadic or www.jasincadic.com