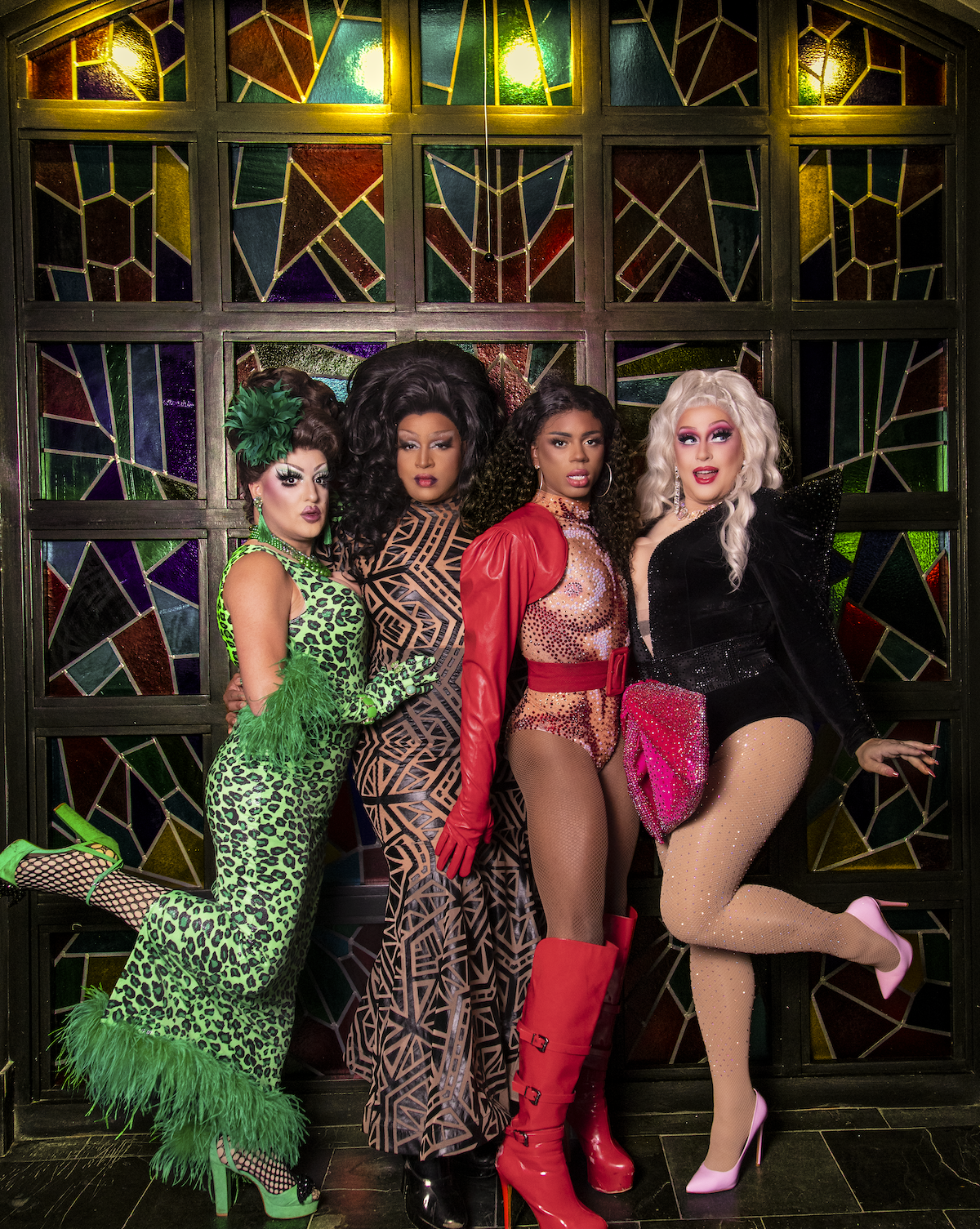 With the one-year anniversary of the queer Hell's Kitchen bar HUSH right around the corner, the venue plans on using the date to give back to the community. On Sunday, Nov. 13, HUSH will be hosting a drag show extravaganza celebrating its one-year anniversary where all proceeds will go to two local LGBTQ+ charities chosen by the performers, the first of which will be funded by door sales and the second by HUSH.
Dev Doee, a resident drag performer at HUSH and lead of the show CUNT, said HUSH is their favorite place to perform because of how receptive the audience can be to performances. 
"I think of HUSH as a playground, with all the poles and all the blocks and everything that I can jump off of and kind of shock people," Doee said. "The crowd loves to talk to us afterwards, and they love to talk to us during the show."
Doee, alongside Serena Tea and Elle L C, is one of the leading queens hosting LUSH, a new show starting Oct. 26 at HUSH. Evita Loca, host of Musical Mondays at HUSH, said one of her favorite parts about working at HUSH is the variety of people drawn to the bar and the shows.
"It's been fun because we get people that are major Broadway fans, we get a lot of repeat customers, we get people that just stumble in and don't know where they are, and they come back because they had a good time," Loca said. "It's just fun to meet people from everywhere."
Xavier Blanco, Talent Director at HUSH, said his goal was to diversify the content showcased at the venue by booking more up-and-coming and minority acts.
"My whole objective was just giving representations to everybody that's within the community, as well as chances to individuals within the drag community that had just started out that don't have a platform to be able to perform and showcase their talents," Blanco said. 
Other new events coming to HUSH include FAITH, a sober tea dance hosted by Fonda Koxx every last Sunday of the month, featuring upcoming queer artists like Mel 4Ever. The drag competition MOTHeR, hosted by drag queen Maddelyn Hatter, is also coming back Oct. 26.
Pietra Parker, another resident drag queen at HUSH, hosts REINAS, a Latinx drag show on Fridays at 9 P.M. According to Parker, one of her favorite things about performing at HUSH is not only directly interacting with her audience, but bringing diverse Latinx representation to her performances. 
"I'm from Brazil, so I try to bring some Brazilian music too," Parker said. "It's difficult for Brazilians in the Latinx community because we're the only country that doesn't speak Spanish, so I usually perform Spanish songs, Brazilian songs and some songs in English that are performed by Latin artists. Basically, that's the spirit of the show."
Peachez Iman Cummings, host of the Saturday night show H2HOE, is a fan of the bar. "Before I did drag, I used to come here and watch H2HOE and just was like, 'If I was ever to do drag, that is exactly what I want to do'," Cummings said. "And now, I get to do it, and it kind of feels so full circle, and it's so cool. I love that."
HUSH's one-year anniversary takes place Sunday, Nov 13th. Doors Open at 9 P.M. and the show starts at 10 P.M. The cover is $10 and the charity receiving the donations will be picked at the end of the event by the drag queens.
HUSH – 348 W 52nd St.