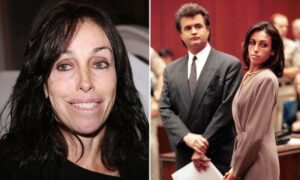 Who needs some new Broadway tunes for the weekend?
Broadway Records is out today with the digital soundtrack for Little Black Book, the new musical based on the life of Hollywood Madam Heidi Fleiss!  
Before OnlyFans and dating apps, there were madams.  The soundtrack features many of the biggest female stars from Broadway including Tony Award-winner Alice Ripley, Hamilton star Mandy Gonzalez and American Idol's Diana DeGarmo.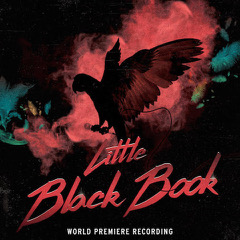 Music, lyrics and book are by Billy Recce.  He conceived the show with Will Nunziata. Through 11 pop-rock songs, Little Black Book examines a woman who was stripped of everything she worked for by a ruthless tabloid press and an unforgiving society.
The early 90s were the golden days for Heidi Fleiss.  As an open secret in Hollywood, she and her girls attended all the hottest celebrity parties, drove the most expensive cars, and dated the richest and most powerful men in the world.
"She brilliantly redefined and revolutionized the sex industry," Nunziata reflects. "She was a girl with a dream who was vilified for being strong, opinionated, and business-savvy."
"Heidi Fleiss developed a brand of upscale prostitution that had not been seen before," says Recce.  "She became a mother figure to sex workers, many of whom had been kicked out of their homes and families.  She gave them guidance, safety, a roof over their heads, and by making them the most sought-after girls in Hollywood, she allowed them to feel pride in the work that they were doing."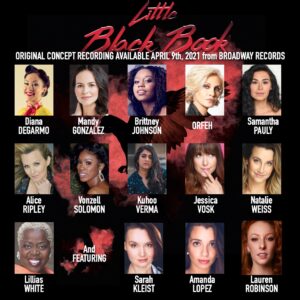 "In many ways, Heidi Fleiss is an American Eva Peron," Reece continues.   "So, while we wait for theatres to re-open, it only made sense to follow the lead of Andrew Lloyd Webber when he developed Evita and share our musical tribute to the Hollywood Madam with audiences, no matter where they are in the world, and offer a first taste of Little Black Book through its songs."
Little Black Book is produced by Will Nunziata, Billy Recce, and Lloyd Kikoler, and Executive Produced by DGM Productions with Scott Humpal.
The digital version of Little Black Book is available now on Apple, Amazon and and on BroadwayRecords.com.  The cd version will be available 4/30.  Pre-orders for the CD are available on BroadwayRecords.com and other major music retailers.