New York's winter months always seem never ending. Days are bitter cold and bleak. Not having any sunshine to look forward to makes them even longer. But just because winter skies are gray doesn't mean that you have to be blue.
If you're noticing signs of seasonal depression – characterized by mild depression, lack of motivation and low energy – it might be time to plan a gay getaway. Vacations offer more than the fun experience you will enjoy. Planning a trip will give you an incentive to stay active ("I need to work out to squeeze into my ES swimsuit!"). It also gives you something to look forward to, and a level of hope unlike anything else. When you are hopeful you are inspired to do things and participate.
New York's own travel guru, Dane Steele Green of Steele Luxury Travel, offers three excursions guaranteed to chase away those gay winter blues.
1. Flowers of Holland and Paris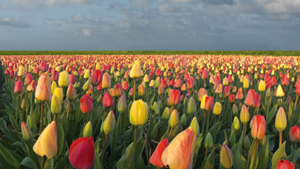 The flower fields of Holland are one of the few human-made wonders that can be seen from space. On this trip, join renowned event producer David Beahm for an intimate tour through the famed Dutch fields and meet with some of the world's master flower growers. Experience the Aalsmeer Flower Auction: the source of many of the world's flower imports. Discover the cultural and historical context that led to Holland becoming the world leader in flowers. Enjoy romantic strolls through the canals of Amsterdam, a first-class train across Europe, and explore the hidden treasures in the City of Lights, Paris. Steele Luxury Travel's tour takes place April 9-15, 2012.
2. Life Ball 2012 & Prague Jaunt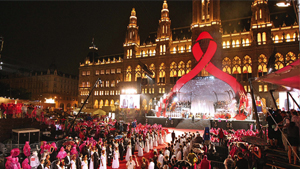 For the fourth year in a row, Steele Luxury Travel is the exclusive U.S. tour operator for The Life Ball in Vienna, Austria! Life Ball is Europe's largest and most spectacular HIV/AIDS benefit. Held annually at the historic Vienna City Hall, some of the biggest names in entertainment and politics have attended the balls including Bill Clinton, Janet Jackson and Sharon
Stone.  Katie Perry wowed crowds at last year's event.  Every Life Ball since 2009 carries a theme of the four alchemic elements.  The first year was "Water," followed by Earth in 2010, Air in 2011 and now, on May 19, 2012, the primordial power of divine Fire takes the stage with "Fight the Flames of Ignorance!" Steele Luxury Travel's tour takes place May 16-23, 2012.
3. Milk & Honey – Israel and Tel Aviv Pride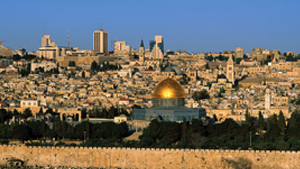 Experience a land of rich history, beautiful landscape, gorgeous men and extreme nightlife. "Milk & Honey 2012" is a one-of-a-kind experience in Israel, exploring Jerusalem, the Dead Sea and Masada and enjoying adventure activities such as cave exploring, ATV riding and a desert camel ride. The most delicious Middle Eastern and modern dining experiences are provided including an authentic Jewish Shabbat meal.  Then it's off to Tel Aviv to celebrate Israel's notorious gay pride with VIP access to the hottest events and parties throughout the city! Steele Luxury Travel's tour takes place June 1-10, 2012.
By Mark Chafin