Head Over Heels at the Hudson Theatre was destined to become a phenomenal treasure and a vibrant awakening filled with energy and attitude from the very moment the curtain opened. Riveting and captivating, the musical was a complete sanctuary.
The Elizabethan love story, disguised with comedic foreplay and songs from Belinda Carlisle and The Go-Go's, features a relevant, powerful and titanic message pertaining to the antiquated fashion that a large sum of society views of the less public facets of the LGBTQ community.
Based upon "The Countess of Pembroke's Arcadia" by Sir Philip Sidney, the play touched on lesbian and transgender people, crossdressers and drag queens, and flirted with tasteful sexual innuendos and salacious topics in the best and funniest way possible. It emotionally touched the hearts and minds of the audience in a colorful way, with a surprising and forgiving finale.
The lead roles were encompassed by an orgasmic array of talent and vocal ability. Bonnie Milligan made her Broadway debut as Pamela, after originating the role at the Oregon Shakespeare Festival. In the play, Pamela is the eldest daughter of the king and queen of Arcadia. Milligan was a frenzied delight with an explosive voice and a vivacious attitude.
Andrew Durand plays a shepherd-slash-crossdressing queen who is in love with Philoclea; he provided fiery comic relief and was a joy to identify with. Durand's Broadway credits include "War Horse" and "Spring Awakening," as well as Off-Broadway and West End exposure. He was also a guest star on television's "Madam Secretary."
Philoclea, played by Alexandra Socha, is the tender younger daughter of the king and queen. Her performance was engaging and playful. Socha has had Broadway exposure in "Spring Awakening" and "Brighton Beach Memoirs," as well as some Off-Broadway appearances. Her dreamy, low-key persona added compassionate moments to the high-energy performances.
Rachel York, an accomplished Broadway and television actress, plays the queen of Arcadia, Gynecial, a strong character emphasized by York's stunning and sexy performance. York's credits include "City of Angels," "Les Miserables," "Victor Victoria," "The Scarlet Pimpernel" and other Broadway giants. She also played Lucille Ball in the TV movie "Lucy."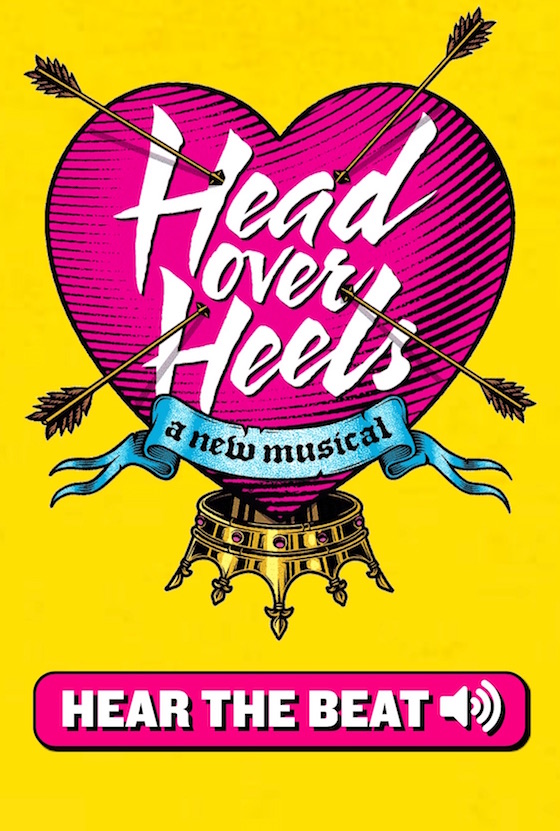 Taylor Iman Jones portrayed Mopsa, the handmaiden and eventually lover to Pamela. Her gentle manner and angelic vocals spoke to the congregation. Her whimsical number "Vacation," performed with the female ensemble, was phenomenal. Jones made her Broadway debut in "Groundhog Day."
The King of Arcadia, Basilius, played by Jeremy Kushnier, is a distasteful creature. Kushnier did an excellent job of being disliked. He was funny, manipulative and a very impressive actor. On Broadway, he has starred in "Jersey Boys," "Footloose" and "Rent." It was hard to forgive him in the end, but somehow he convinced the audience that they should.
The king's personal assistant, Dametas, was portrayed by Tom Alan Robbins. He was hilarious, spirited and larger than life. Robbins has performed in "The Lion King," "Is He Dead," "The Threepenny Opera," "Once Upon a Mattress," "Sunset Boulevard" and several other plays.
Pythio—who could pass for the illegitimate child of Tina Turner in "Mad Max Beyond Thunderdome" and "Maleficent," only immersed in twice as much glitter—was portrayed by Peppermint in her Broadway debut. The first transgender woman to star in a principal role, Peppermint is well known as a "RuPaul's Drag Race" runner-up and an established entertainer globally. Her performance as the dark prophet-like heroine was dazzling, radiant and most definitely a show-stopper.
The costumes were extravagant, and the entire ensemble was prolific and talented. The choreography by Spencer Liff was sensational, and the stage scenery was magnificently created, particularly the massive, sparkling snake preluding the entrance of Pythio.
"Head Over Heels," produced by Gwyneth Paltrow, was a jubilant and pleasantly satisfying encounter. It had meaning, pizzazz and unstoppable laughter. The music was entirely based on the songs by The Go-Go's—and who doesn't love their music?
It was a feel-good night with some accomplished Broadway stars as well as new ones on the horizon. They are calling the musical "Heaven on Earth," and I'd love to tell you more of what to expect, but "My Lips Are Sealed"!
Head Over Heels
Hudson Theatre
141 W. 44th Street
NY, NY