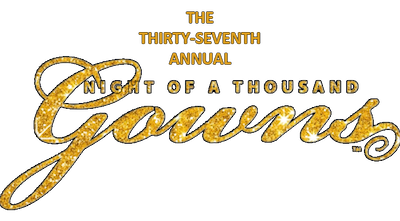 What have been some of the highlights of this past year for you?
Emperor Ron: I would have to say that reigning with my Empress and spouse Anne Tique has been a wonderful experience. We have been together for 29 years.
We have attended many great events in New York. I am especially proud of our community outreach program, Hearts and Voices, giving us the much needed community contact so missing during the pandemic and the joy that it has brought to those we entertained. 
Why is Night of a Thousand Gowns such an important event?
Emperor Ron: It is our premiere gala. It gives us the opportunity to celebrate the accomplishments of this year's reign and to honor our beneficiaries for their support and hard work in the community. This year's beneficiaries are the Tyler Clementi Foundation and PFLAG NYC. 
We will also bestow the Diamond Award, which is our highest award for community service, to Jane Clementi of the Tyler Clementi Foundation.
What are you looking forward to at this year's extravaganza?
Emperor Ron: I think that seeing everyone together again will be the highlight of this Night of a Thousand Gowns. Courts from all over the United States and Canada will be in attendance. The pageantry, the jewels and the gowns bring something that few events in New York can boast.
We will be entertained by international musical artist Margaret Kelly and New York City Icon Jahlove Serrano, in addition to another Broadway performer, Darius Anthony Harper, and a local drag group surprise performance. I am especially looking forward to thanking everyone for their hard work and dedication this past year.
What are some of the challenges and triumphs you have encountered this past year?
Emperor Ron: The most challenging accomplishment was to face a new world reality of post-covid life. We had been in hibernation for the past two years and needed to return to in-person gatherings and social contact that was missing during covid. We are slowly but surely finding our way and rebuilding our social events, as is every other charity organization post-pandemic.
What does Night of a Thousand Gowns mean to you?
Emperor Ron: For me, the night will always remind me of our founder Jose Sarria, whom we called Mama. Jose was a tireless advocate of the LGBTQIA+ community and a force to be reckoned with. Night of a Thousand Gowns, while celebrating our accomplishments through the year, is also a testament to the vision of Jose–who was Empress I, the Widow Norton–of helping the community through service and doing it with glamor and most importantly, fun! We are still here and carrying on the tradition and the legacy that we represent.
What are some of the accomplishments the Imperial Court of New York has celebrated?
Emperor Ron: It has been a year to be proud of, not an easy road back, but this year shows we have the determination and the resilience to move on and bring glamor, excitement and fun. The Imperial Court of New York has shown our visibility and support at God's Love We Deliver on Thanksgiving Day, the Bailey House auction/fundraiser, the Tyler Clementi Upstander Foundation event, GLWD Aids Walk, Easter Parade, Queens Pride, NYC Pride, the Centers Garden Party, and reconnecting with our community while doing monthly meet-and-greets and resident facilities outreach. 
The Imperial Court System motto says it better than I ever could:
From the Heart, through the Court, for the Community,
The Golden Ursus Emperor of Valor, Virtue, and Charm
Emperor XIII and XXXI Ron