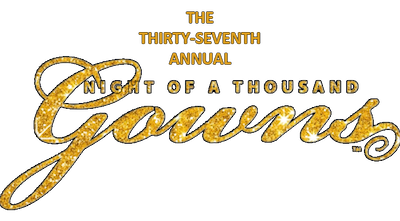 What can we expect this year at Night of A Thousand Gowns and what are you looking most forward to?
You can expect a beautiful new venue, for one thing. Sony Hall will be hosting this year's Night of a Thousand Gowns on April 1st, 2023. We have an amazing entertainment lineup, which includes Broadway artists, local activists and performing artists, and local, legendary drag group artists, along with all the Imperial Court Systems crowns and gowns you can muster from across the United States, Canada, and Mexico.
What has been your own personal year's highlight? 
My personal year's highlights have been a few. Besides reigning with my Emperor and real life husband of 29 years, Ron, we have traveled extensively, representing our New York City chapter, and have made so many new friendships and rekindled old ones. 
We have performed for residents in residential home facilities as part of our Outreach programs and added the royal glamor to God's Love We Deliver (GLWD) on Thanksgiving Day as volunteers picked up meals to deliver to homebound people and gave away scholarships to LGBTQIA youth at the Center's Garden Party.
How and why did you become involved with The Imperial Court of New York? 
I became involved with the Imperial Court of New York in 1989 when a member invited me to an event. It happened to be the GMHC AIDS Walk. Dressed as cheerleaders, the court cheered on the walkers who were so excited to see them and posed for pictures. I attended many events after that and joined because I believed in the mission of the ICNY and the services we provided by raising money for AIDS services and education that were desperately needed during that time. Since then, I have been elected Empress twice and selected as Empress currently.
Who will Night of A Thousand Gowns be benefitting this year?
This year's beneficiaries for Night of a Thousand Gowns are the Tyler Clementi Foundation and PFLAG NYC. Also, our Diamond Award recipient this year is Jane Clementi of the Tyler Clementi Foundation.
Have you chosen an outfit yet? 
I have chosen a few gowns. Our continued theme colors for the reign have been gold and black, so you can expect to see that all that glitters is gold.
Why is this the most glamorous night of the year? 
This is the most glamorous night of the year because this is the culmination of a year of hard work and visibility, shared with everyone. Think of it as our Oscars, when you get to dress up in your finest showy outfits with crowns and tiaras to match, walk a red carpet, be seen and photographed, and enjoy a night of entertainment, all in support of your peers and charity.
From the Heart, Through the Court, for the Community 
HMISM 
The Golden Gotham Glamazon Empress of Grace and Gratitude 
Empress XIII, XXIII, and XXXVI Anne Tique the Ageless