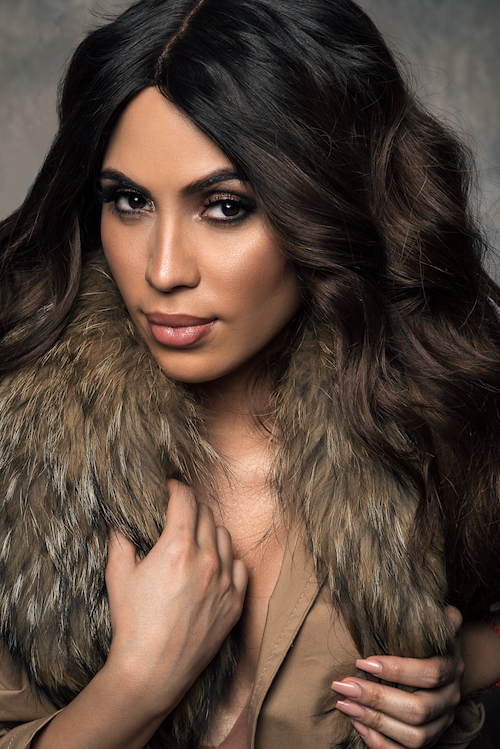 Thalia Almodovar has led a private life until now.
That all changed last month when VH1 released the rst trailer of VH1 Beauty Bar, the sexy new reality show that follows an eclectic group of hairstylists and makeup artists from the Inwood, Manhattan beauty salon, House of Dolls by Henry. "Our show combines people from different religions, races, and sexual orientations for a full on display of drama and glamour that is packed with surprises," explains the transgender make-up artist.
Thalia says the reason VH1 decided to make a show from their
salon is that they are all straight-up erce. "We give our clients an experience no other salon in the city can and we party while doing it. It doesn't get better than that."
She gives props to all her co-workers. "We're all talented but honestly, no one at House of Dolls by Henry de nes Inwood as much as I do. I am the queen of this town," she declares.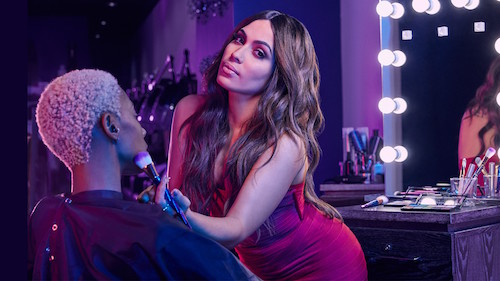 How do you really feel about comparisons to Kim Kardashian?
It's an honor because Kim's a beautiful woman but everyone needs to know, I'm not living in someone else's shadow. I am my own person.
How is your new found fame treating you?
People have always told me I was meant for TV. When I was little, I wanted to be an actress. I never thought I would start off in reality TV.
Why did you decide to do the show?
It's about Inwood and even though I don't live in Inwood, it's been my playground for years.
Do you worry that you come off as the villain?
Not really. All my life, people have called me every name in the book. I'm not a hundred dollar bill. Not everyone's going to like me but I know a lot of people that love, respect and support who I am and for that, I'm grateful.

Have you gotten any marriage proposals?
(Laughing) I have gotten a lot of DM's and yes, a few love proposals. I'm in a relationship with an amazing guy so I'm off the market. It's nice when people recognize me in the street, though.
What do you want people to know about the real Thalia Almodovar?
I'm more than beauty and glam. Beauty fades and I hurt and get depressed just like any other human being. I pray. I love my family. At the end of the day, everyone just wants to be loved and that's what I hope for, too.