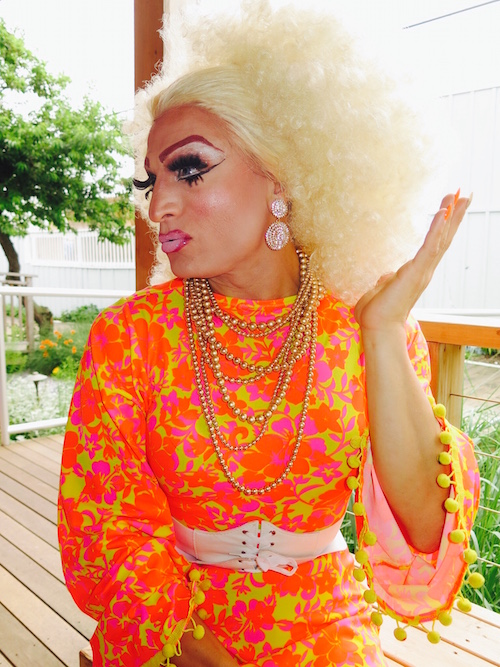 One of the most known queens in the New York nightlife scene, Ginger Snap, has been working at Lips and Fire Island for many years. She's funny, she's entertaining and a real sweetheart. After many years of trying, I finally tracked her down long enough to share some revealing answers to questions that will introduce her to those who might not be familiar with her.
Aside from drag, she attended FIT and graduated in the field of fashion design. She has a great love for her family, Broadway and the community.
What motivated you to first do drag?
Well, it all started out with my friend in 1999 auditioning for a job at a restaurant called Lips, and I went that night to show support, and then she got the job. So I would go every day after work to see her. And then I I started getting the drag bug, and I said, I think I could do this. Then someone put me in drag, and I got the job, and the rest was history. I got the job, and drag became my life. I realized how much I loved the stage..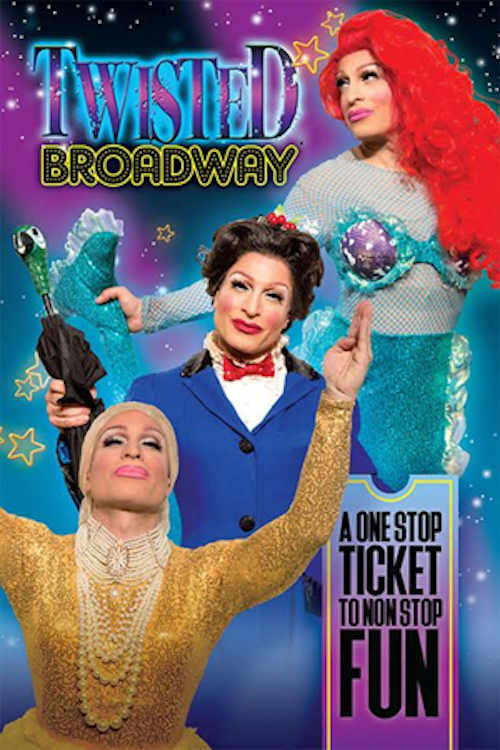 How long have you been working at Lips?
I have been working at Lips since 2000. It is literally the longest job I ever had. Before drag I went to FIT college and graduated as a fashion design student.
What is the craziest experience you ever had at Lips?
I have had so many crazy experiences at Lips. There was one time I was hosting Sunday brunch, and I came out performing, and all the girls that work there were staring at me, and it was upsetting me, but I had to finish the number. I then said on the mic, "Girls,what's up?" And they said, "Bitch you forgot to draw on your eyebrows." Performing as Annie with no eyebrows. God, there were so many other crazy experiences.
Aside from drag, what are your passions?
Well, aside from drag, I still love sewing. I love putting together new characters for Broadway brunch, for Fire Island shows. I love the theatre honestly. I love sitting there for two hours and being entertained. And my other passion is for my family. I am truly a typical Italian boy. Sunday dinners!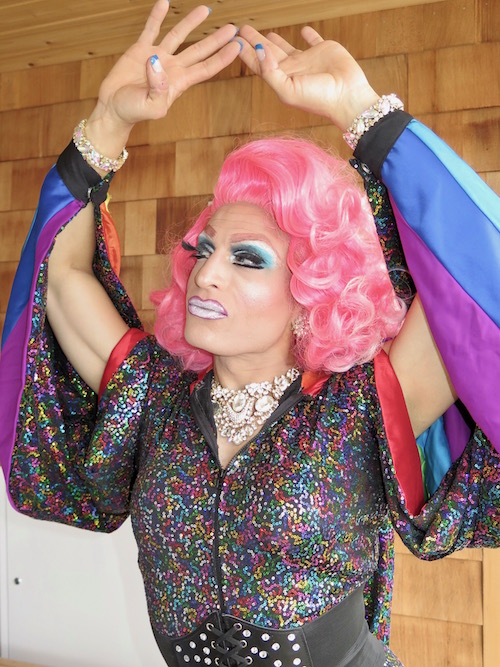 Are there any new projects that you are involved in?
Yes, there are a couple of things happening. I put on a show in Fire Island called "Ginger Snap's Journey Through Broadway." I'm working on bringing it to the stage soon. I'll keep you guys posted. And there is something else, but I don't want to jinx it.
What do you love best about doing drag and working at Lips?
What I love most about drag is expressing myself through a song or a monologue. With everything happening in the world I use drag as a platform to inform people that it's gonna be OK. If I can have you sit through a show for an hour or two and make you laugh, and forget about all that crap that is going on in your life, then I know I did my job. Also, what I love about working at Lips is that there are so many straight people that visit us. I want them to realize that we are not freaks; we are the same as them. We love and feel things just the same!
Who is your biggest drag inspiration?
My inspiration for drag really is Barbra Streisand from "Funny Girl." I loved her character in that movie. But my inspirations change throughout the years.
Aside from Lips, where else can people find you?
Right now I kinda took a little break from the club scene. But I'm at Lips hosting every Wednesday for Twisted Broadway and every Sunday brunch for Broadway Brunch, and summers I'm in Fire Island at Cherry's on the Bay doing some Dining With the Divas on Mondays. Also you can find me on the A train selling chocolate for my drag career. LOL!
Facebook:
Emilio Gingersnap Deluca
Instagram: officallygingersnap