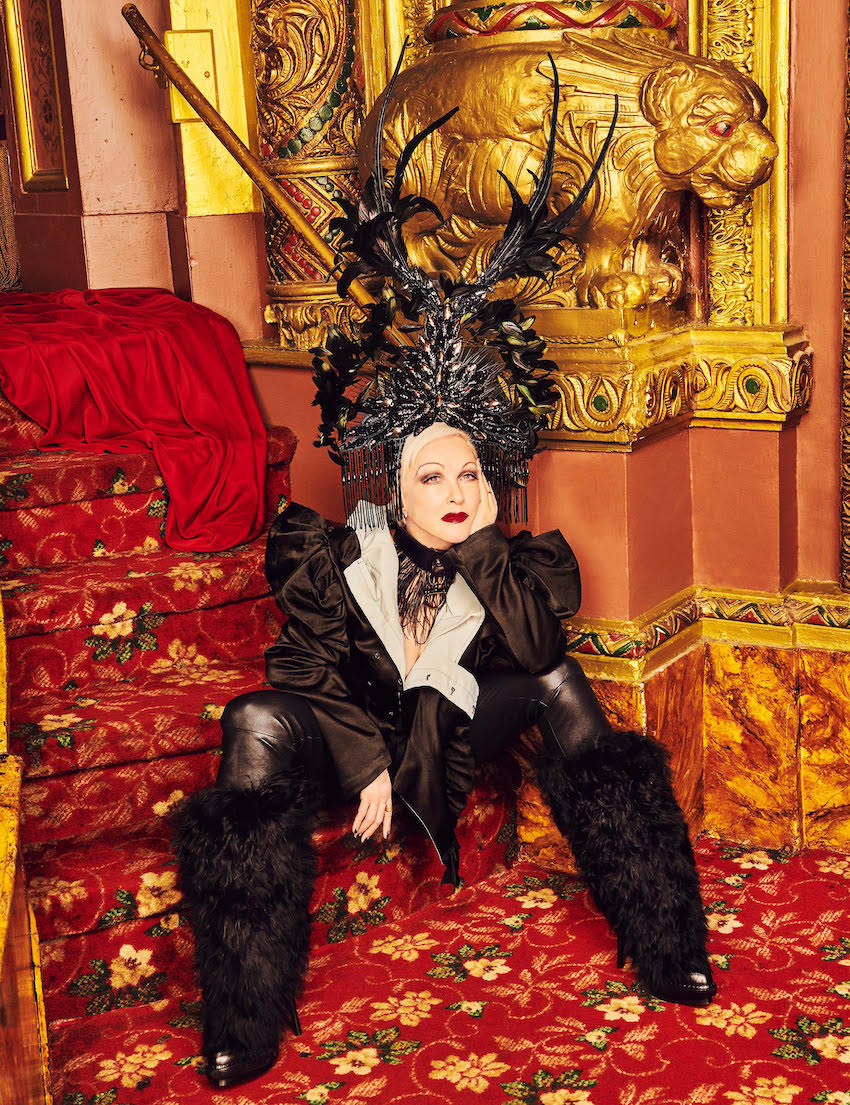 As New York City celebrates WorldPride and the 50th anniversary of the Stonewall uprising, marking half a century of LGBTQ liberation, Get Out! magazine recognizes singer, songwriter, producer, activist and Grammy, Tony and Emmy winner Cyndi Lauper, who will be leading the opening ceremonies at the Barclays Center on June 26.
Each year Lauper and her organization the True Colors Fund present Home for the Holidays, a benefit striving to end homelessness among LGBTQ youth nationally. One hundred percent of the net proceeds from the concert supports the True Color Fund's programs to prevent and end the 40% of American homeless youths who just happen to identify as LGBTQ.
Thoughout her career, Lauper has been an LGBTQ supporter campaigning for equality around the world. Her song "Above the Clouds" is a tribute to the memory of Matthew Shepard, a young man beaten to death for being gay. In 2008 she contributed an article to Huffington Post titled "Hope," encouraging Americans to vote for Obama, and performed at the Democratic National Convention.
Lauper, aside from her work for the community, has revolutionized the role of women in rock and roll. Because of her 30-year success and influence she had been inducted into both the Hollywood and Songwriters Hall of Fames. Her song "Girls Just Want to Have Fun" established her as a feminist idol. Her third single, "She Bop," made history as the first and only top-10 song to directly mention a gay porn magazine. "True Colors" has become a gay anthem in the true sense of the word. She was also a vocalist in "We Are the World."
Lauper has also won the VH1 Trailblazer Honor for her LGBTQ activism. For all her endeavors and advocacies, it is fitting that she be selected for the WorldPride opening ceremony at Barclays Center on June 26, to perform at the Jacob Javits Center on June 30 and to be featured on our WorldPride cover.