Folsom Street East will celebrate 21 years of gear, kink, fetish, in-your-face sexuality and benevolence at the annual Folsom Street East Street Festival on Sunday, June 17, 2018, from 11 a.m. to 6 p.m. on 27th Street between 10th and 11th Avenues. As this year's theme, is reclaiming the word ?S.L.U.T.S.? to stand for ?S?ex, ?L?ove, ?U?nity, ?T?rust and Safety.
Beneficiaries of this year's event are New York City Anti-Violence Project, Trinity Place Shelter and Transcend Legal. While last year's beneficiaries received a total of $25,000 in unrestricted funds to support their work, FSE has granted more than $250,000 to local community organizations since 1997.
"I'm extremely proud of our board and the dedicated volunteers that come together year after year to make this festival a success. We continue to be committed to creating a space that is open and inviting to everyone, whether it's your first or 21st time on the street," said ?Robert Lopez, FSE board president?.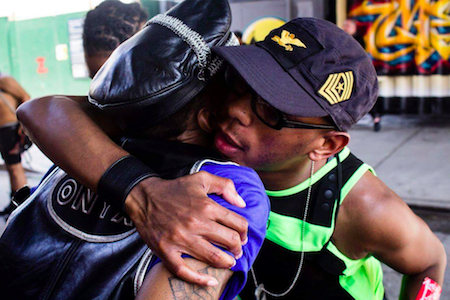 This year's street festival is being mounted with the assistance of over 100 volunteers. It will include more than 40 exhibitors and community groups as well as a stage show hosted by Philadelphia performer The Notorious OMG and FSE Board Vice President Witti Repartee. The show will feature performances by local and regional musical acts, drag and burlesque artists including Corey TuT, VIVA!, Will Sheridan, Primme, Crimson Kitty, Kareem McJagger and Petra Fried.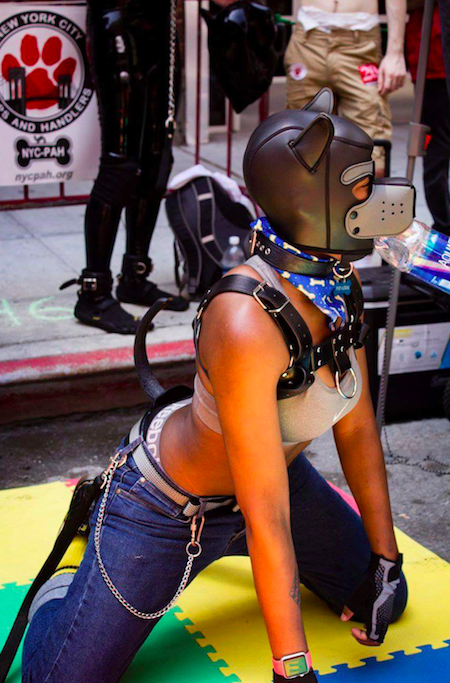 "I really enjoy Folsom East from a voyeuristic perspective…having a bird's eye view of a community I have dabbled in but not fully immersed myself in quite yet," says DJ Chauncey Dandrige, who is sharing soundtrack duties with DJ Lorant this year. Lorant goes on to add, "New York City is all about sex, and there's no better way to celebrate that than coming together on a hot Sunday in June with the guidance of music and fearless art."
Producing the largest outdoor LGBTQ and Allied Kink-Fetish Festival on the East Coast, Folsom Street East, Inc.? celebrates and inspires participation and pride in fetish, kink and LGBTQ communities through the creation of safe spaces for public expression of sexual identities. It also promotes and provides grants to other nonprofit organizations serving these communities.