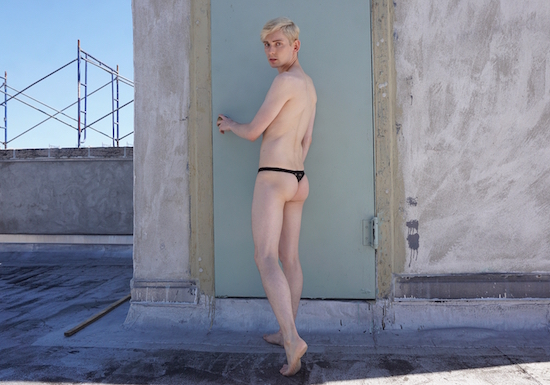 I was never really into The Fourth of July until I moved to New York City.
It's not that I don't have good memories of Fourth of Julys past. I remember being young, maybe third grade, and sitting in the back of my dad's truck with him, watching the fireworks ignite and trickle away, vanishing into the stars. We were right by a lake, and I was freezing in shorts and a sweatshirt, but I saw a movie with a cheerleader in a uniform skirt and hoodie, and I wanted to channel that look. (I think third grade me pulled it off.) Another time, in sixth or seventh grade, I went to watch them with my mom and stepdad. I don't really remember anything other than the fact that we went, but the three of us didn't do a ton of things together back then, and it meant a lot to my mom. That made me happy.
But fireworks in the city—that's where it's at. Something about the colorful sparks flying just above an outline of the city's tallest buildings… I find it so romantic.
Two years ago for the 4th, I went to a friend's rooftop in Brooklyn with AJ, my boyfriend at the time. We hadn't been dating long, but the "honeymoon phase" was as good as over.
We stayed on the rooftop for all of 10 minutes. A light rain slowly soaking us, and when a single firework went off in the distance, we realized we could barely see it. Defeated and wet, we retreated downstairs, me entirely unaware that rain on the Fourth of July was an omen for my relationship.
Last year was a much better experience. I got together with some friends at one of my best friend V's apartment. She lives on the 25th floor of an apartment on 25th Street, and had a perfect view.
We all sat on her bed, drinking champagne and pointing out our favorite designs before they dissipated. My favorite is always the finale, when 20 fireworks are going off at once and you have no idea where to look, your gaze darting back and forth so you don't miss anything. But of course you do—it's impossible to see everything at once.
Sitting there, drinking too much champagne and taking shitty photos with my phone, I realized that the best part of any holiday isn't really the holiday itself, or whatever event occurs on said holiday; it's all about the opportunity to get together with friends and make memories. I don't remember any specific firework, but I do remember sitting next to my dad, pretending to be a cheerleader; I remember making my mom happy; I remember realizing how lucky I am to have such a close group of friends to sit and drink with.
I don't know exactly what I'm going to do this year, but I hope I remember the feeling of being with people I love. I hope I make some good memories.