Fire Island – PREMIERES THURSDAY, APRIL 27TH 8PM ET/PT – LOGO TV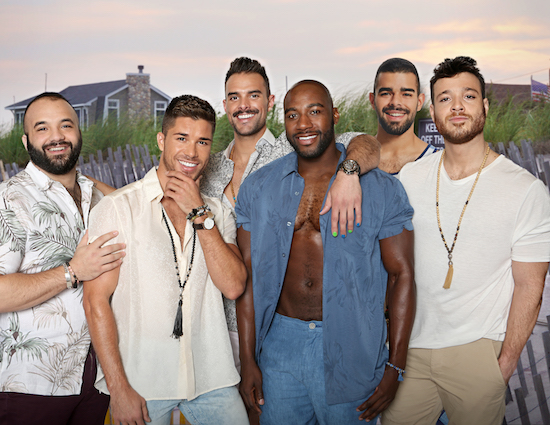 It has often been said that there is no place on Earth like Fire Island. As a matter of fact, I've often said it myself. Fire Island Pines is the perfect setting for Logo's new unscripted and provocative docuseries, "Fire Island," where a group of young and handsome professional men spend a remarkable and enlightening summer at a beachfront share in the gayest playground known to man. There they search for thrills and romance, and find strength and camaraderie special to the LBGTQ community.
The series is produced by Kelly Ripa and Mark Consuelos (Milojo Productions), who admit to falling in love with Fire Island the moment they stepped off the ferry, years ago. Although the trailer seems to be slightly deceiving as to what Fire Island is truly about, and has gathered some disputed opinions from Fire Island residents, after meeting the characters at the premiere of "Drag Race," I implore potential viewers to give it a chance.
Here's the premise: Khasan, a dancer who has performed with the likes of Katy Perry, Rihanna and Beyonce?, invites his friends to Fire Island in hopes that they can help him decide whether he should relocate from L.A. to New York to be with his boyfriend. The friends include Justin, an artist who is seeking inspiration without losing sight of his boyfriend; Patrick, who is attempting to gure out his next step after heartbreak; Cheyenne, who while launching his brand must learn to navigate temptations; Brandon, the quiet one, who is on the hunt to discover love; and Jorge, who, after leaving a career as a doctor and a boyfriend behind in Venezuela, searches for an adventure of a lifetime.
Through my own experience living out the summers on the island, I am well aware of the different stories each creature in the community has to offer, but after meeting the cast of "Fire Island," I quickly came to discover that these characters are REAL. Their stories and their personalities are real without the threat of over-production. It is not very hard to get to know them or to fall in love with them.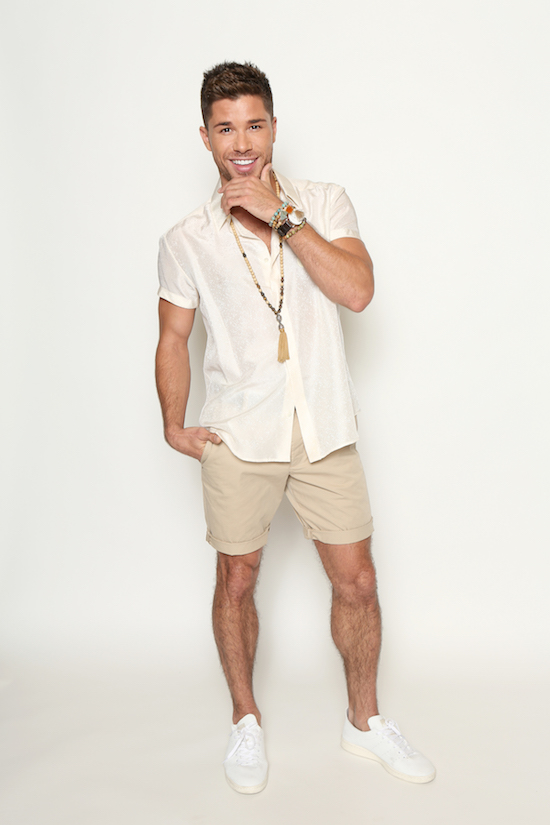 Which one of you had the most fun doing this series, and I want you to argue amongst yourselves.
Justin: I think we all had fun for different reasons, and by the end of it, we all really had a great time.
What did you get out of this experience?
Jorge: This is so amazing. These six guys, who are completely different from one another—when they clash, there's the magic.
Do you love Fire Island?
Jorge: Yeah, if you put Fire Island in context.
I have a house in Cherry Grove.
Patrick: Did you go to Miss Cherry's this summer?
I did.
Patrick: I was there with my dog. Do you remember?
OMG, I do. That's you?
Patrick: Yeeesssss! That's so cool.
What was your best experience there?
Cheyenne: Perspective. I gained a lot of perspective there.
Wait, is that really your real name?
Cheyenne: Yes, it's my real name. My brother's name is Scott, oddly. I gained a lot of perspective on boundaries, respect. Living in a house with these people taught me a lot about myself and others, and the way you interact with people. Also self respect and self love. I got a lot out of that, and a lot has changed for me since I left the island. It was a very monumental, life-changing event for me.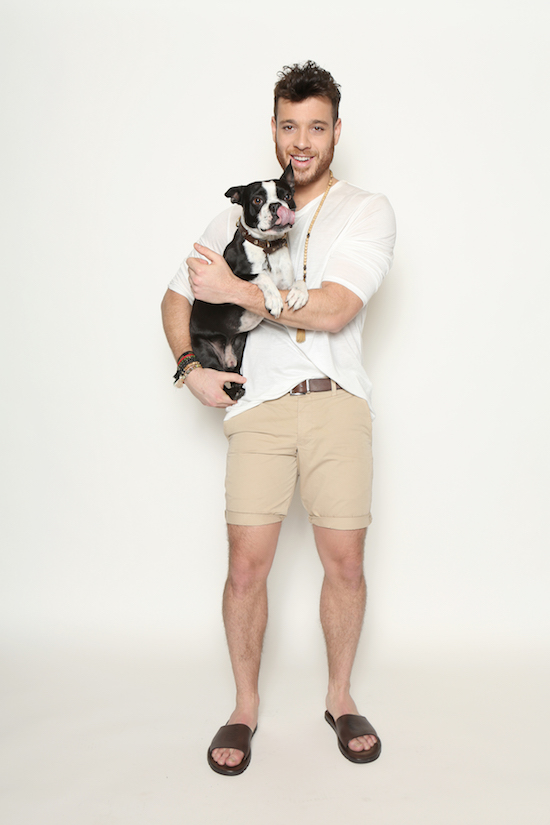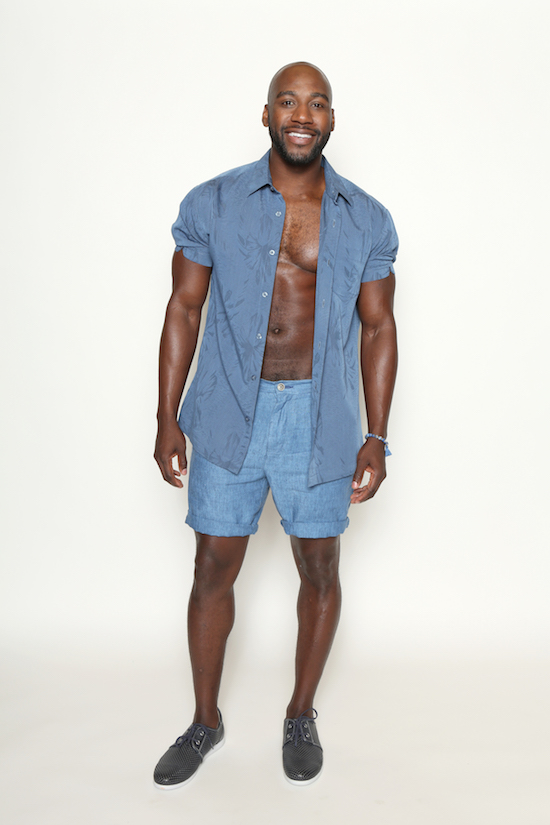 Justin: I wanna say self worth, agreeing with Cheyenne, and openness.
Let's let Brandon talk.
Justin: He's the quiet one.
Brandon: I say creative inspiration. I take photos, and all the things I like are very raw, like man, or beauty, or nature. So going to Fire Island for the first time and seeing one of the most stunning places I've ever seen, it was incredible, full of inspiration. I used the island in a very creative way.
Did you like The Pines or Cherry Grove better? You better tell me the truth.
Khasan: My opinion is definitely biased, only because I've only ever stayed in the Pines. But one of my highlights of the summer was going to Miss Cherry Grove. They know how to put on a pageant.
Justin: I'm going to go with The Pines, only because I spent most of my time there. My experience with Cherry Grove was when I was really late on a train, and it was not the best circumstance.
Patrick: We definitely spent a lot of time in The Grove though. We see both sides of it. There are things to celebrate about both of the towns. That's what I love about it: how eclectic and interesting The Grove is, and The Pines has so much unique stuff to offer too.
Justin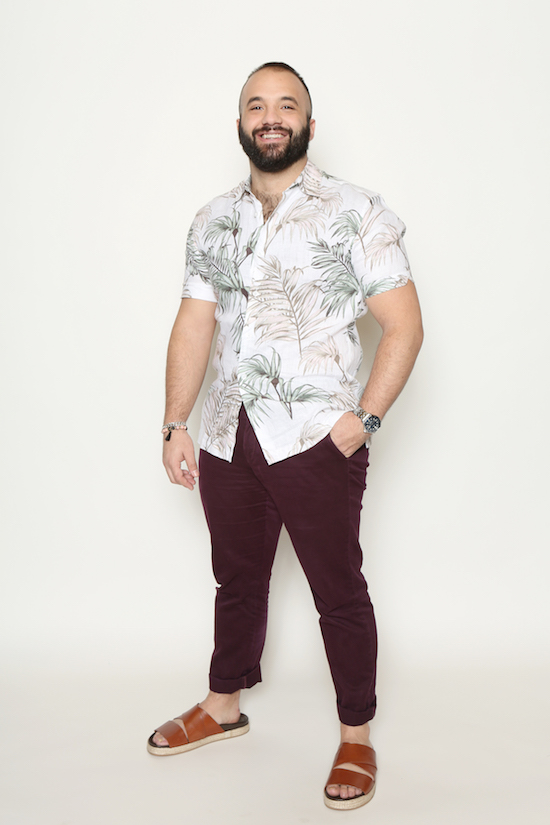 Cheyenne: What's nice and refreshing is to be able to switch it up a little bit, depending on whatever mood we're in. If people were not in the mood to do the same thing, we'd go over to Cherry Grove, or stay at The Pines, or stay in the house. It was really, really, really great. I couldn't say I liked one better than the other. I kind of look at it as one whole, big package. The food was better in The Grove.
Brandon: Nobody eats at The Pines, and there is the ice cream shop.
Jorge: The Grove has the best pizza, and The Pines has the best cookies. You have to go to dinner at The Grove and then come back to The Pines for cookies.
Patrick: I wanna open a coffee shop in The Pines.
Have you ever been to Fire Island before?
Khasan: Jorge actually took me to Fire Island for my rst time three years ago. It's such a magical place with something for everyone. You never know what is has in store for you.
Are you moving to New York?
Khasan: Since the show, New York has won my heart over, and I don't see myself leaving anytime soon.
What was your favorite time on the island?
Khasan: Pines Party was my favorite time of the summer. Having Betty Who perform my choreography in front of all of my friends was such an amazing feeling. When I think of last summer, I think back to that day of all of us having a blast dancing on the beach, enjoying our last weekend of summer.
Brandon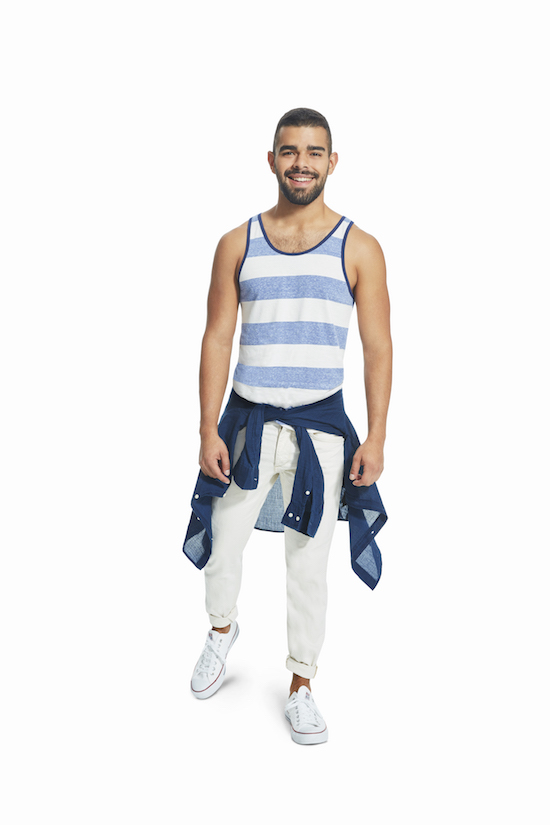 Patrick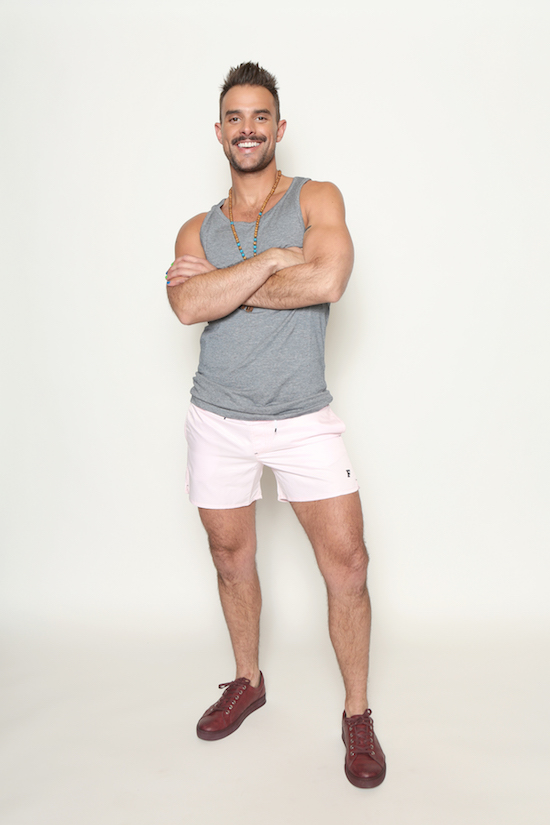 FIRE ISLAND – PREMIERES THURSDAY, APRIL 27TH 8PM ET/PT