Fire Island Pines Turns Up the Heat This Summer
The ultimate gay getaway is one of the most
 

incredible destinations on the planet!

BY JAMES BOOTH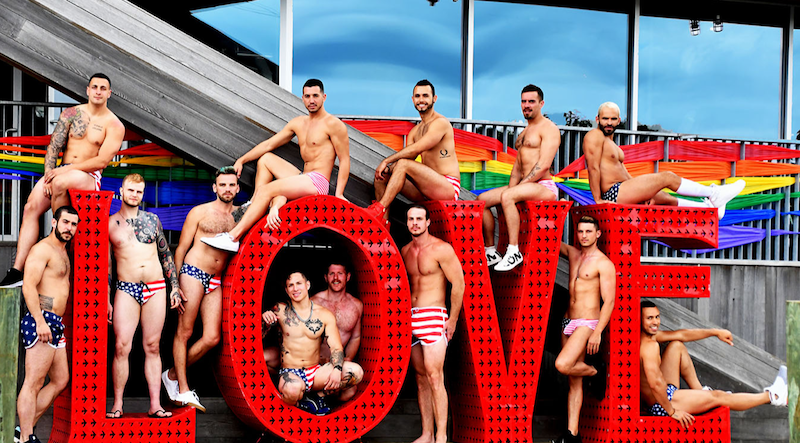 A lot is happening in the Fire Island Pines! The pool has been made over with beautiful new cabanas, lounge chairs and tropical plants. The gym has been upgraded with a new tent and equipment, including two Peloton bikes, and Pines Bistro and the Canteen have overhauled their menus.    
Back in business in the commercial district are Sip N Twirl, CAMP, Pines Pizza, and the island's world-famous nightclub, the Pavilion. The General Store is there, too, along with retailers TRBL, HANDSOME and a new shop, Ron Dorff, featuring sexy menswear that combines Swedish functionality with French style.
 "We are working full speed to make sure this is an amazing season in the Pines," says Kenny Sullivan, the island's Resort Director. He adds that while mandates have been lifted, the island is proceeding cautiously, keeping a close eye on rising cases. He wants everyone to feel secure and free from danger when visiting Fire Island Pines—noting that Fire Island Pines built its reputation as a completely safe space for the LGBTQIA+ community. We spoke with him to learn more.
INTERVIEW
Is Fire Island Pines ready for another fun summer?
Kenny: We are so excited to welcome all the newcomers who have never experienced Fire Island Pines and our regulars who are staples here in the Pines community.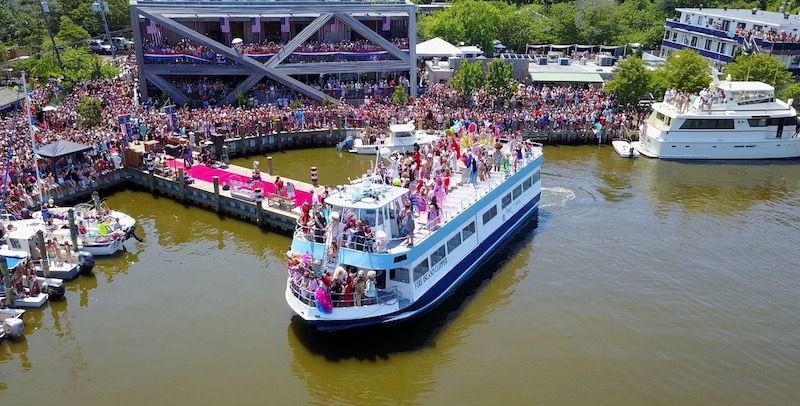 I mean, these last two years have been something. And then this brutal winter!
Let's just say it's all been quite interesting, with lots of downs, but some ups too.  The best thing is we got through it, including the long winter here in the northeast.
Kudos to the Pines, as it truly became a refuge for many during the pandemic.
Thank you for acknowledging that. We pride ourselves on having kept our visitors and staff safe while also managing to keep the Pines spirit alive. Even during the peak of the pandemic, the Pines remained open and busy, since NYC's LGBTQ+ community, as well as those all around the tri-state metro area, needed a place to escape to. We are grateful that Fire Island Pines was that destination for so many.
How are things looking for 2022? 
For the first time in two years, we are now open at full capacity, and it's a good thing, as we're expecting a very busy season ahead, with larger crowds than ever before at the Pavilion, Tea Dances, the Blue Whale and restaurants.  
What makes the Pines so magical?
Fire Island Pines is a zigzag of boardwalks. There's no other place like it. The town center features delightful markets, boutiques, and restaurants. We also attract some of the sexiest gay tourists from all around the world. 
Guys pack their sandals and their Speedos, but they leave their pretensions at home.
That's very true! Everyone in the community engages with one another. We see the kind of full on, in-person interaction that rarely happens in New York City.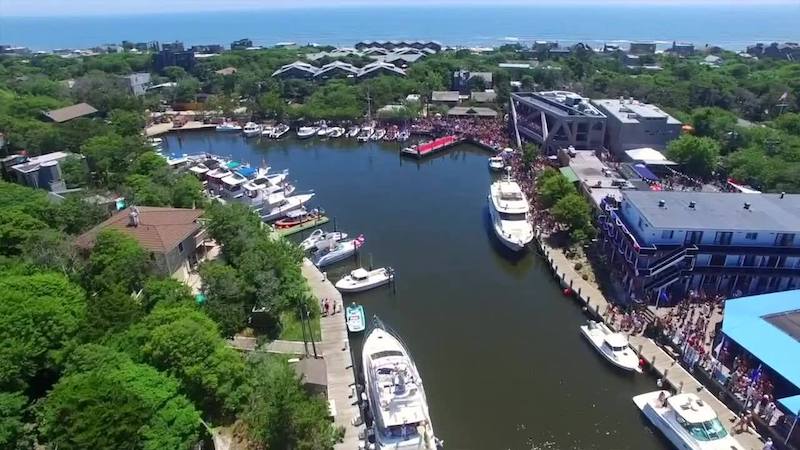 Which are the busiest weekends?
Memorial Day weekend, July 4th and Labor Day weekend are always our busiest.
What's the best tip for first timers?
Make reservations as early as possible! Hotel stays and reservations for dinner at the Bistro and Blue Whale should be made well in advance. 
What must every first timer experience?
The iconic tea dances at the Blue Whale. While there, be sure to try our signature cocktail, Planters Punch. Then swing by the Canteen or Pines Pizza to enjoy the great food and boy watching. You can burn off all the calories later in the night at the Pavilion. 
Visit PINESFI.COM