Drew Schiff makes his triumphant return to pop radio with "Ride the Wave," a song he wrote about the importance of leaning on loved ones in times of need.
"There have been times I have felt I wasn't strong enough to deal with a problem," he reflects. "I'm a strong guy, but sometimes, when things get really dark, everyone needs that tiny ray of light, that little whisper of 'I believe in you,' to help overcome what appears to be insurmountable."
The most impactful event of Schiff's young life was when he was forced to leave home for being different than what his parents dreamt him to be.
We spoke to him from his home in NYC.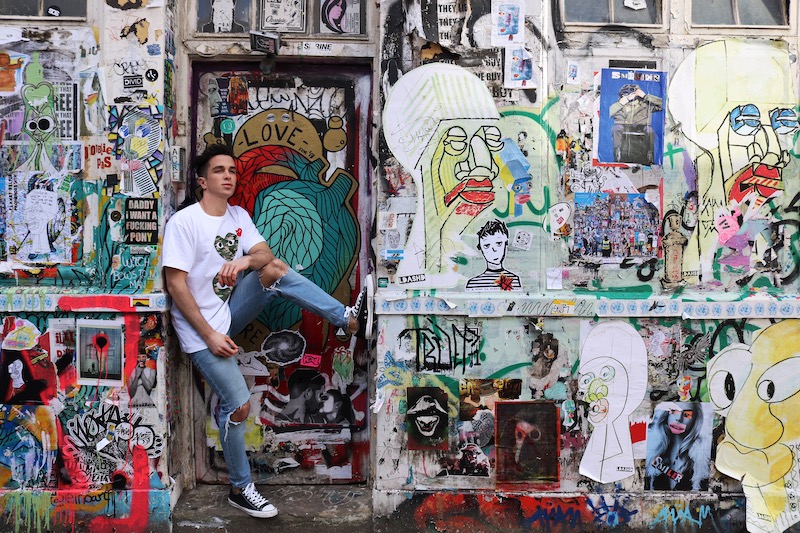 Why do you think a growing number of people in recent years have begun to publicly resist strict labels on their sexuality?
Sexuality is a spectrum that can change with time. It's a journey. As you grow, you evolve physically, mentally and sexually.
Your mother hasn't been so supportive of you coming out as sexually fluid.
We've had some serious arguments. She has said things a mother should never say to her son.

Is it true that, growing up, pop artists like the Black Eyed Peas, Kanye West and Lady Gaga provided an escape from your turbulent life?
Good research! I loved how all three stand up for what they believe in and uphold the message of love and unity. Some might be more controversial than others, but they're only human, they're real. I appreciate that.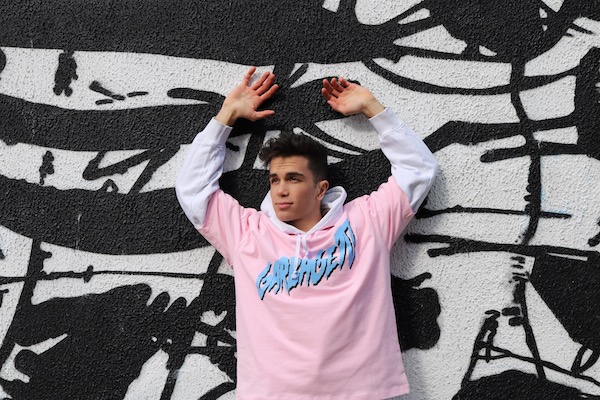 How has the LGBTQ+ community become a second family for you?
I think many people in the community can relate [to my story]. A lot have treated me like a little nephew or brother.
Is that the reason you are donating the proceeds of "Ride The Wave" to the Stonewall Community Foundation?
That is exactly right! It is my little way of saying thank you. I hope I can do more in the future!
What's your message to LGBTQ+ fans in NYC this Pride?
This really is a truly special year and place to rejoice. The very first Pride march happened in this very city exactly 50 years ago! Back then, it was against basic human rights and police oppression. It makes you stop, think and appreciate what the generations before us have done so that we can now be ourselves and not just be accepted and tolerated but respected and celebrated. There is a long way to go.
What's next for Drew Schiff?
I'm writing songs and working on my stage show. There might be a very awesome stage for WorldPride to showcase something special! I can't confirm yet, but if I do it, I will be psyched, but probably super nervous too, so please forgive me if I forget a word! [laughs]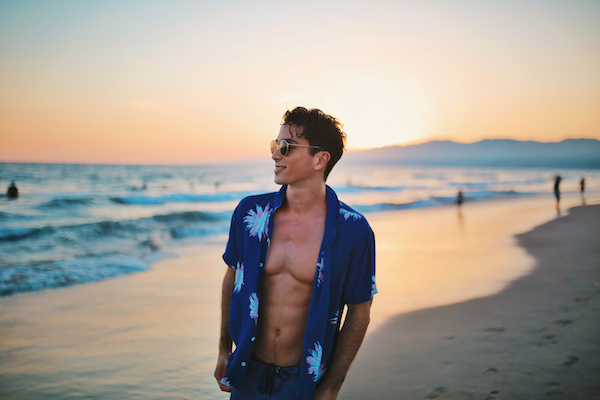 "Ride the Wave" is Drew Schiff's third single release. It is being distributed
by AWAL and is available on iTunes, Spotify and all digital platforms.