By Jim Silvestri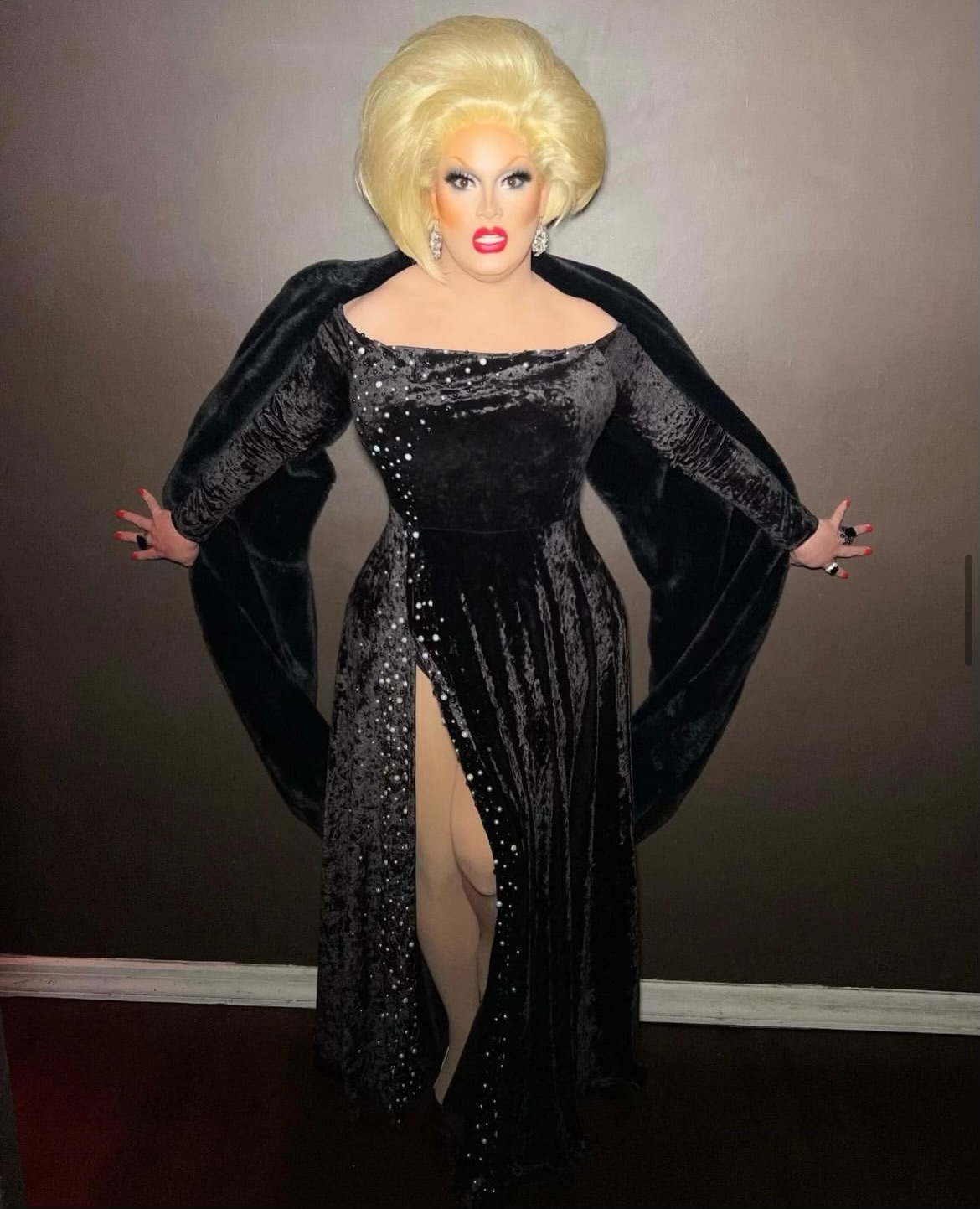 I'm like if Bette Midler had a smaller penis.
HOW MANY YEARS I'VE BEEN AT IT:
Most would say "too many".
ORIGINAL HOMETOWN:
Asbury Park, NJ
FAVORITE NUMBER TO DO:
At Wendy's, the number 2. At McDonald's, it's like drag roulette. Onstage, though, I love doing my parody "Zing! Went the Streams of My Shart". Always a crowd pleaser at brunch.
FAVORITE COSMETIC PRODUCT:
Haus Labs' new lip lacquer. I can't imagine what they put in it to make it so high gloss and transfer-proof at the same time. It'll probably give me lip cancer, but my god, I'll be the most gorgeous girl in the mausoleum.
REASON I STARTED DRAG:
The same reason every homosexual in New York started drag. I got a degree in musical theater.
MOST IMPORTANT DIVA EVER:
Paul Lynde
A DRAG PERFORMER I ADMIRE:
I adore Lady Bunny. Adore. ADORE. This damn voice-to-text…ABHOR. 
THE MAN OF MY DREAMS:
Colonel Sanders
BEST DESCRIPTION OF MY DRAG:
DRINK OF CHOICE:
Sunkist diet orange soda. If I could just get a fountain of that in my kitchen, I think I could finally call myself a success.
BEST THING ABOUT DRAG:
Making people laugh, especially when it happens on purpose.
WORST THING ABOUT DRAG:
The 80 pounds you put on eating at diners and bodegas every night.
WEIRDEST DRAG MOMENT I'VE EVER HAD:
Interviewing Kamala Harris in the midst of a hypoglycemic episode. My blood sugar was so low, I was seeing double, and I couldn't tell which one of her was real. I think I accidentally directed all of her questions to Pete Buttigieg, who had two faces, even after my blood sugar came around.
BEST ADVICE TO A NEW QUEEN:
Eat a Snickers before you interview Presidential candidates.
WHERE TO FIND ME:
Mondays at Rise Bar in Hell's Kitchen, Thursdays at Pieces in the Village, and for all other appearances, you can check my socials @PissiMyles!