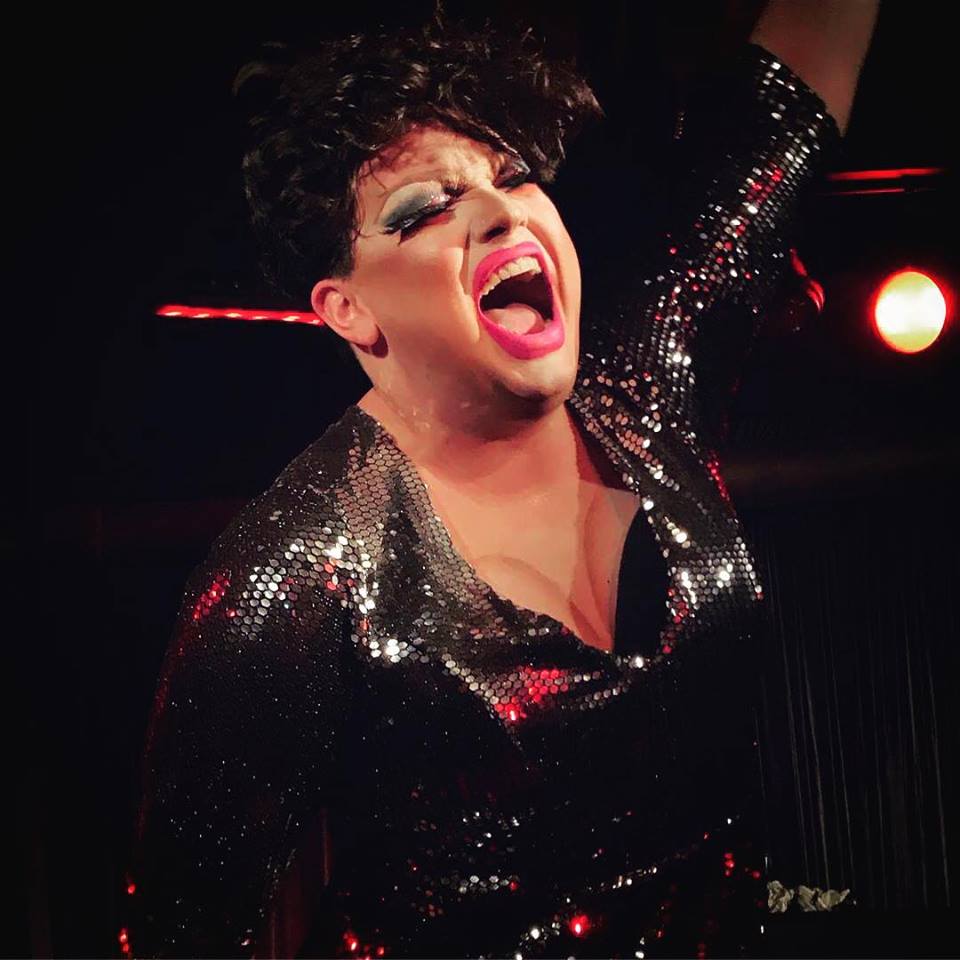 Whendy Whaxwood is truly one of a kind From Manhattan to Brooklyn to Asbury Park, Ms. Whaxwood delivers her patented brand of rock meets Broadway standards with a little bit of everything else thrown in between style with each performances. I caught up with her as the summer kicked off to talk about her upcoming summer gig at Paradise as the new hostess at Bitchy Bingo, her unique performance style, and how in the competitive New York City drag scene, she has managed to carve out a truly unique and glitter filled path.
For those that have never seen Whendy Whaxwood on stage, how would you describe your performance style and "drag" as a whole?
I would say that I am a classic drag queen whocannot only slay the hits you want to see, but will also surprise you with a tight rap or comedy mix. And being gorgeous goes without saying – it's important to life your life with a little "everyday glamour."
Your performances are veryeclectic and one of a kind. How do you choose your style and numbers?
I'm inspired by divas of all types! I love performing songs by everyone from Liza Minnelli to Patti LaBelle to Pink! In my performances I serve a lot of lip sync realness so I am drawn to amazing voices (I get to live the fantasy of being an amazing singer!)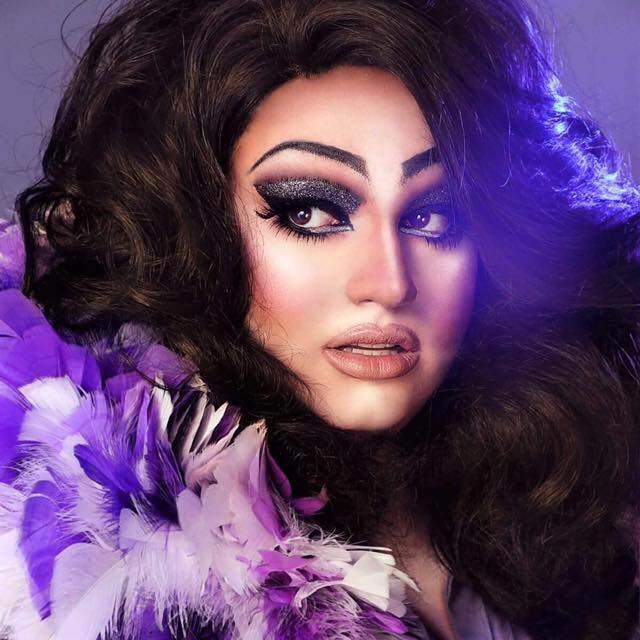 How did Whendy Whaxwood get her start in the extremely competitive New York City drag scene? When I first started, I had no idea how to get my foot in the door of the drag scene. I didn't have friends in drag and no one knew who I was. One night, I saw a poster for the upcoming Miss Stonewall pageant and I thought that would be a great opportunity to perform. My drag mother and I entered this pageant and while we barely knew what we were doing, somehow I actually won! So on my first night in drag I became Miss Stonewall and the rest is history!
It's so hard to stand out in New York City and in drag; how have you carved out your own niche?
As I mentioned, I serve lip sync realness. Often audience members (or even bar owners) have come up to me and asked how I was belting out a number without a microphone and I respond with "I was faking it!" Whenever someone comes to a Whendy Whaxwood show, they know they are going to get a production full of quick changes and lots of energy.
What are some of your career highlights so far?
Besides winning Miss Stonewall, I was in one of NYCs biggest drag competitions, So You Think You Can Drag? Hosted by Paige Turner. I did the seventh season and made it to the finale, and then I came back the next year to compete in their All Stars season with queens from all of the other seasons.
What is left that you want to achieve as Whendy Whaxwood? Any aspirations to be on RuPaul's Drag Race perhaps?
Of course the exposure of a show like Drag Race would be incredible, and I do love to compete, so I would have a lot of fun on that show. I am also very happy and proud to be a working Drag Queen in and out of NYC. There are also new opportunities for queens on tv and in the real world every day so I'm keeping my eyes peeled – maybe I'll be the first queen on an episode of Judge Judy!
Speaking of Drag Race several NYC girls have won. How do you think the show as a whole has been for the drag community?
Overall, I think it's been great! People have opened their eyes to the art and entertainment of drag and I'm thankful for that. Sometimes it's frustrating when some audience members seem to think that Drag Race girls are the end all be all of drag and claim to be big drag fans, but cant make the time to attend a (FREE) show hosted by a local queen. There are also A LOT of queens on the scene now and I'm sure that's happening everywhere. While that makes the scene more competitive, it also challenges us all to be our best all the time.
You are the new bitch in charge at Bitchy Bingo at Paradise this summer! What can the Asbury Park crowd expect from you?
I'm so excited to be a part of the Paradise family and to take over what Holly Girlington has created with this show! We are going to have a lot of fun on Tuesday nights with Bingo, prizes, of course shows and I'll be having special guests each week both from the Asbury area and from NYC! Plus with happy hour till midnight – we're gonna get crazy!
What do you do when Whendy Whaxwood is not on stage?
Well, I watch The View every day – gotta stay current! (laughs) I love to cook; If I wasn't a queen I'd probably be a chef. Theater and performing are my passion though, so I take on other gigs all the time from stage management to producing. In fact right now I'm working on a new project, an original musical, written by Julie Mains, that I am co producing and directing a reading of this summer. More details coming soon but keep your ears open for Mother: a Drag Musical!
The gay community has had a very trying year and politically things are very dark. What do you think are the biggest issues facing our community and what do you see as your part in helping to address them?
Drag Queens are the court jesters of the gay community. Trying political times are when it's most important that we raise our audiences up and remind them that they are loved, we will stand up and protect each other, and to not forget to enjoy life! That said, I don't like to be too specifically political on stage – talk about a buzz kill-let's just laugh!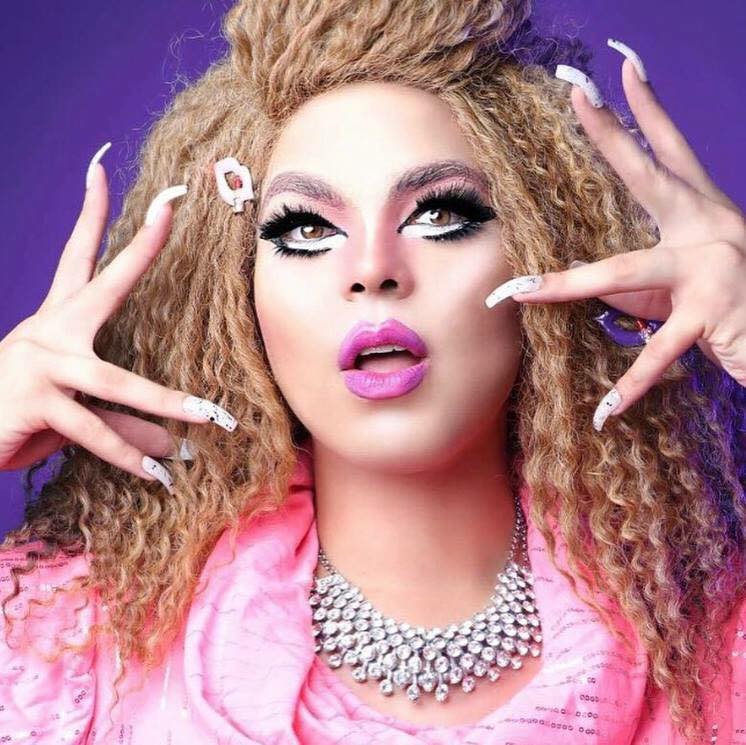 What does "pride" mean to you?
Pride is about not being ashamed of who you are. So many LGBT people go through so many years in their young lives where they are told that who they are is wrong and that what they want is shameful. When we show pride and celebrate it we are shouting out to the world "This is who I am and I am beautiful!" Every day, when I walk down the street in drag- I am having a mini pride celebration.
Most importantly'-where can people see you perform?!
Besides every Tuesday at Paradise for Bitchy Bingo at Paradise in Asbury Park, you can catch me weekly in NYC on Sundays at Icon in Astoria, Monday's at The Holler in Brooklyn, and alternating Thursdays at The West End for my long running show "House of Whax!" More show dates and stunning photos can be found on both Facebook and Instagram @ Whendy Whaxwood ??